Lamborghini Huracán: Pack One Overview
We're thrilled that our brand new RC 1:10 scale model Lamborghini Huracán is now available, and we'd like to give you a quick sneak peek into what you can expect in your first pack and beyond!
Magazine and Posters
After opening your Pack 1 box, you'll find all your parts nicely sealed in separate packages, as well as the following three pieces of print:
1. Pack 1 Magazine: A pristine, 23-page booklet containing a detailed historical introduction to the Lamborghini Huracán, a breakdown of the performance capabilities of your RC Huracán, and a beautifully photographed, step-by-step guide to building the first five stages of your scale model.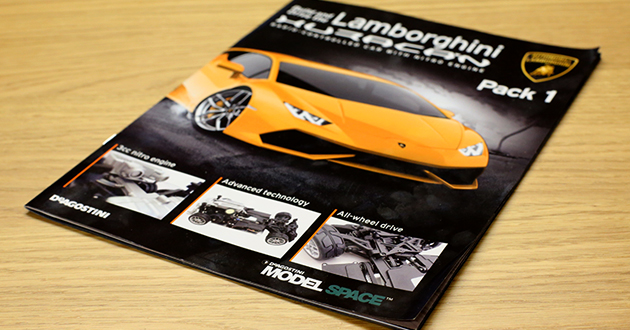 2. Exploded View Foldout: A comprehensive exploded view of the body, suspension and transmission of your RC model, detailing the principal components that make up the finished product. This foldout also contains a smaller exploded view of the engine, clutch and starter components, as well as a small poster of the Huracán model's chassis and body.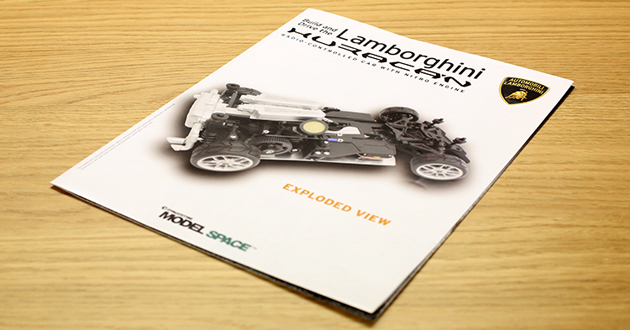 Exploded View Magazine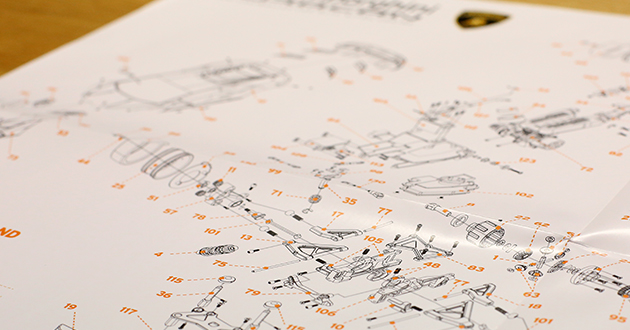 Exploded View
3. Series Guide Foldout: Another foldout that gives you an overall summary of the specifications of your 1:10 scale model, which folds out to reveal a huge poster of the Lamborghini Huracán for you to mount on your wall.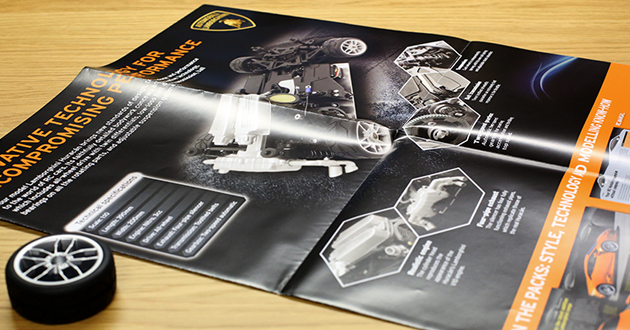 Series Guide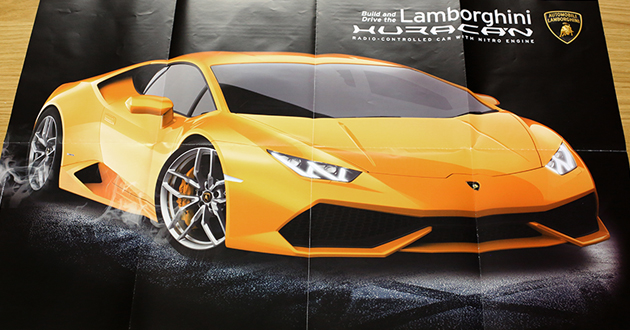 Large Lamborghini Huracán Poster
Pack 1 Parts
Having instructions and posters is great, but we know the precision parts are what you've been waiting for. As mentioned, Pack 1 contains all the parts necessary for the first five stages, detailed as follows:
Stage 1: Front Wheel and Tyre
Parts supplied: Front wheel, hubcap, Lamborghini badge stickers, Tyre with foam insert, and nose panel.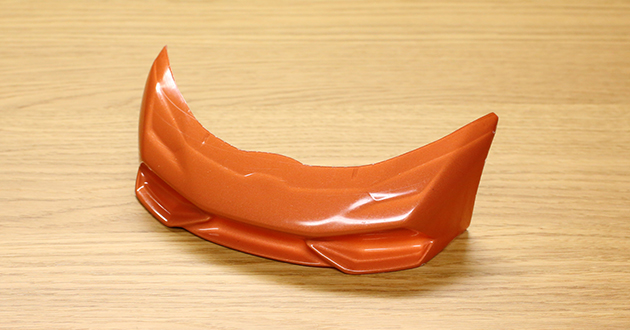 Nose Panel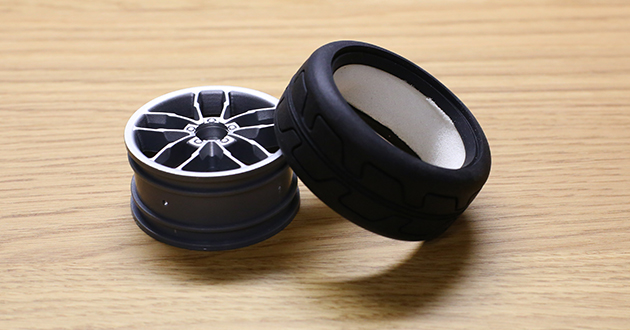 Tyre and Wheel
Stage 2: Front Shock Absorber
Parts supplied: Shock absorber oil, shock absorber components, and tail panel.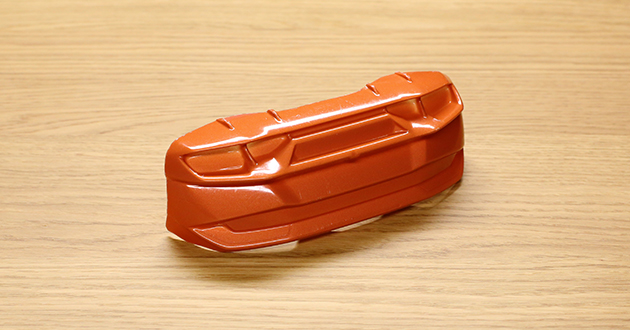 Tail Panel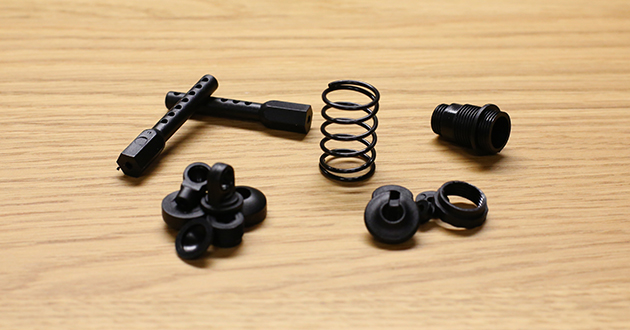 Shock Absorber Components
Stage 3: Front Shock Mount
Parts supplied: Front shock mount, fuel tank and nozzles.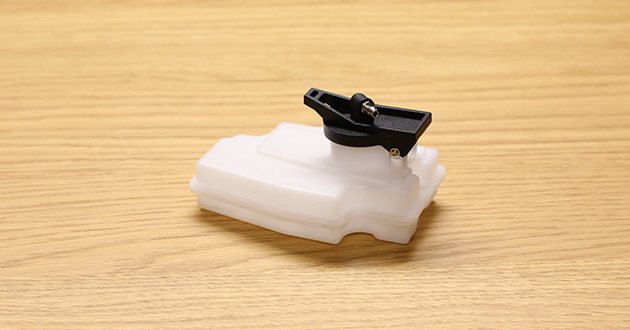 Fuel Tank
Stage 4: Left Front Upper Arm and Hub Carrier
Parts supplied: Left front hub carrier, ball-headed screw, locknut, left front upper arm, and bumper.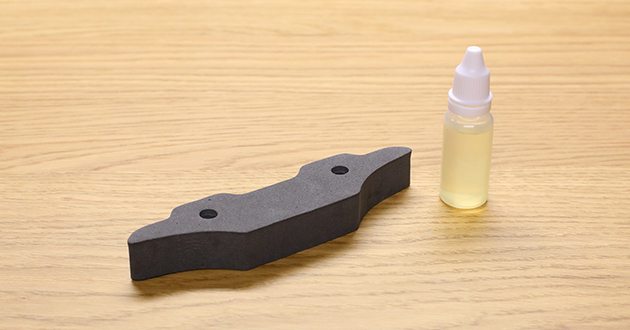 Bumper and Shock Absorber Oil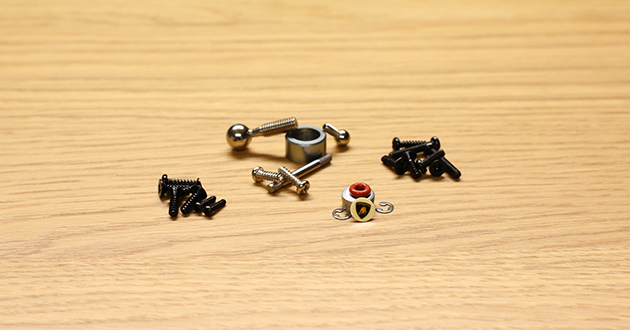 Assorted Components and Lamborghini Badge Sticker
Stage 5: Front Bumper Plate and Body Mounts
Parts supplied: Front bumper support, front bumper plate, front upper plate, front body mounts, front body supports, countersunk screws, long screws for upper plate, locknut, body mount screws, screws for upper plate, and body support screws.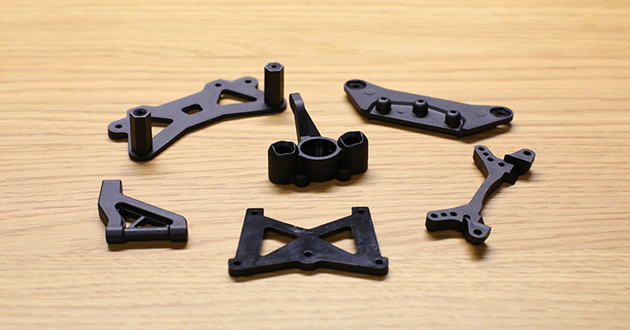 Hub Carrier and Mounts
Note: The pre-painted body shell is made of Polycarbonate plastic, commonly known as "Lexan" which is a standard for track racing models as it is very durable.
If you're keen for a little more insider information on how to put your Pack 1 together, check out the Official Lamborghini Huracán Build Diary and user diaries in our forums: Lamborghini Huracán Forum Build Diaries, or follow our video build diaries here: Lamborghini Huracán Video Build Diaries
As you can see, there is a lot of work involved in putting this attractive yet powerful machine together, but once you've finished you will have a stunning RC model that you can be proud of.
For a better idea of what you can expect from your finished RC model, check out this teaser video of the chassis in high-speed action: Lamborghini Huracán Chassis Test Drive
We wish you all the best for your new model build, and as always, please share your progress on our forums or Facebook Page!