ModelSpace Attends the London Model Engineering Exhibition 2017
De Agostini ModelSpace was very proud to attend the London Model Engineering Exhibition for the second year in a row, held at the wonderful Alexandra Palace from the 20th to 22nd January 2017. With so many passionate scale model builders, fans, and experts in attendance, this has become an annual highlight for our team, and 2017's exhibition was another great experience.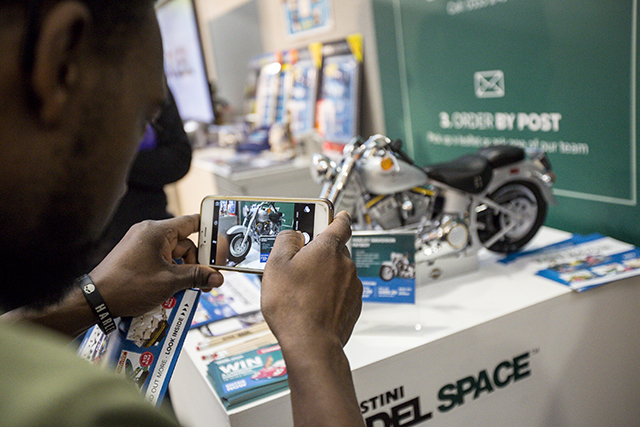 A fan taking a quick snap of the ModelSpace Harley-Davidson Fat Boy
This was the 21st year of the popular event, where over 50 hobby clubs and societies displayed more than 2000 scale models ranging from steam locomotives and model ships, to model engineering displays and remote controlled planes, trucks, and tanks. As with the 2016 event there was a regular flow of passionate scale model fans of all ages, and the De Agostini ModelSpace stand once again proved to be a hit.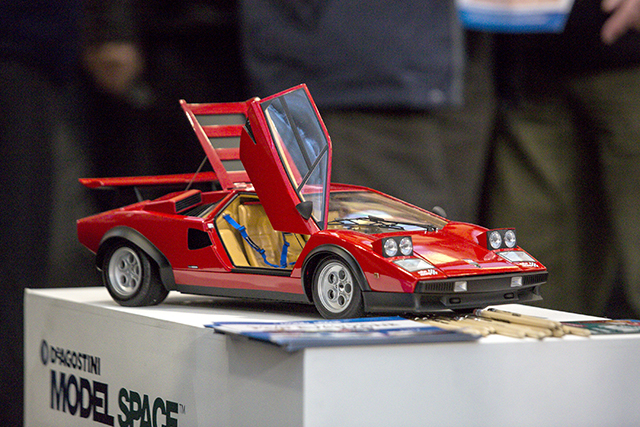 The ModelSpace Lamborghini Countach scale model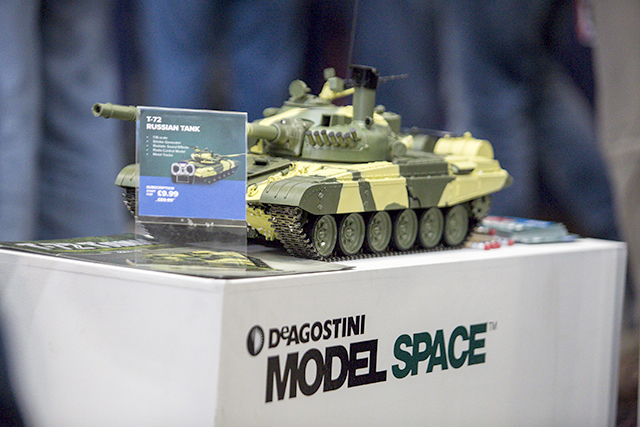 The ModelSpace T-72 Russian tank scale model
Our team was on hand to offer visitors advice and answer any questions, and expert scale modeller Andy put his years of experience to use by building the 1:8 scale Ford Shelby Mustang for all to see. Other models on display included the Lamborghini Countach, Millennium Falcon, Harley-Davidson Fat Boy, and RC T-72 Russian Tank, with Robi the robot putting on his own show by singing and dancing for the crowds.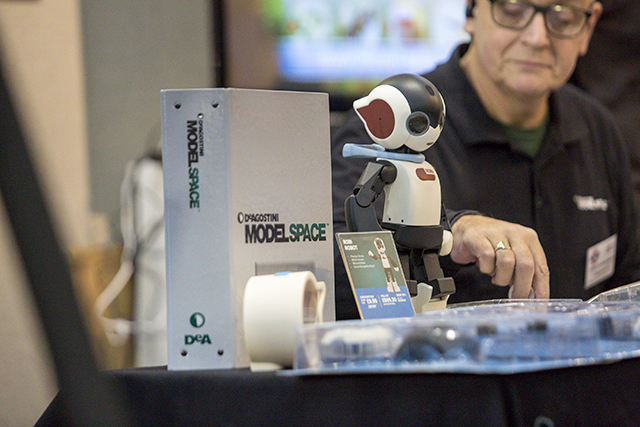 Robi the robot ready to greet the crowds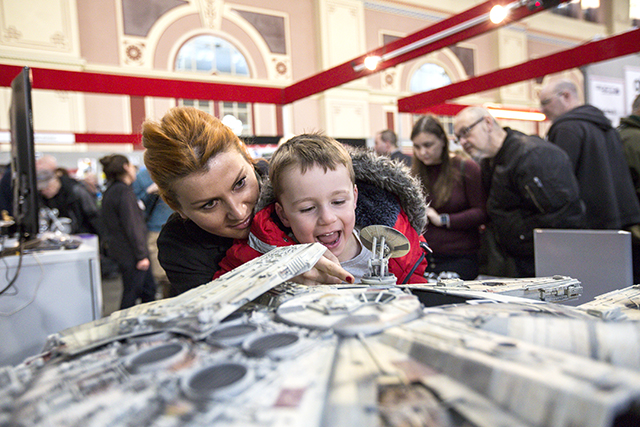 A young fan gets a close up look at the ModelSpace Millennium Falcon scale model
If you missed the event, or would like to relive the experience, check out our highlights video below:
It was an absolute pleasure to attend this event again, and we would like to thank the organisers as well as everyone who dropped by our stand over the three days. It was so good to meet you all, we look forward to seeing you again at our next event!