ModelSpace Scale Modeller of the Month – August 2016
Everybody has a reason for building scale models, whether it's the thrill of piecing something together from scratch, exploring and capturing the history and legacy of an iconic plane, car, or ship, or a way to bond with your children. We're always blown away by the models our fellow builders create, and introduced our ModelSpace Scale Modeller of the Month as a way of identifying and highlighting their talent and hard work.
In case you missed it, July's Scale Modeller of the Month was Lamborghini fan and aficionado Allan Lambo. This month's scale modeller is equally talented and passionate about model making, with a range of excellent projects currently coming together. Without further delay, it is our pleasure to announce Anthony Widdowson as the ModelSpace Scale Modeller of the Month for August!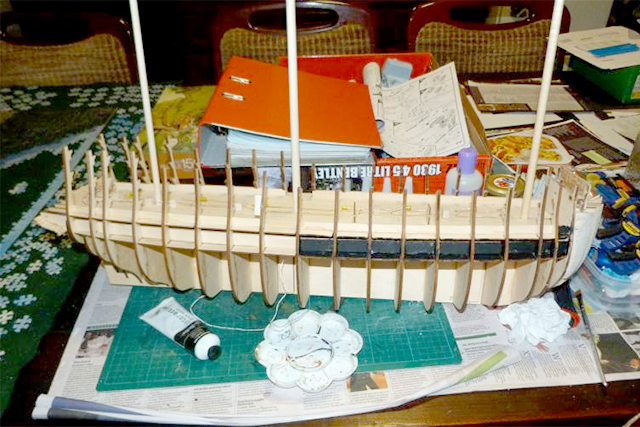 Anthony's HMS Victory 1:84 scale model
1) How did you get started with model making, and how many have you built now?
From memory I started the traditional way with a model plane as a present, then I moved on to a few other planes and a vintage car that was never finished due to parts not fitting very well. I do intent to finish it if I can find the parts for it, since the model dates from the 1970s.
My favourite model was an F14 Tomcat, which I still have. It was a build that went together nicely, painted in a camouflage scheme. I started in the part work model building field when the Bismarck came out in 2007, and also have a model railway which has been going since the 1990s and is 4 feet by 9 feet long.
I am also building a 3D printer, which I hope will work.
2) What's your favourite part of the model making process?
Working out how the model goes together and seeing it slowly grow from the parts in the box to the nice model it should be.
I also have my own hobbyist forum with 51 members at last count and 10,000 posts. I love being part of a thriving model making community.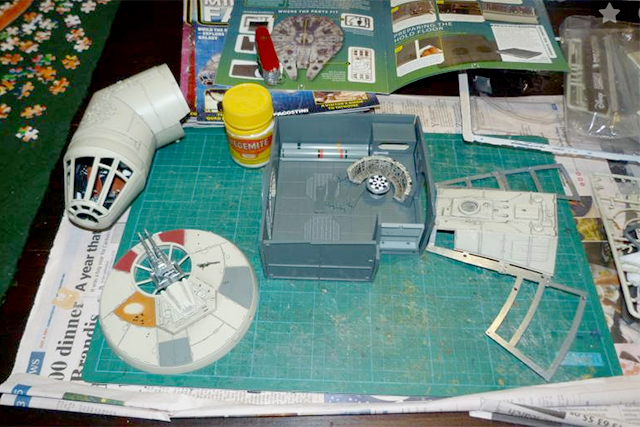 Anthony's Millennium Falcon 1:1 replica scale model
3) What lessons have you learnt since you started?
Take things slowly, always look carefully at the instructions and don't be afraid to pull things apart if you have gone wrong, (not always possible). Then if not possible, finding a way around the error and carrying on with the build.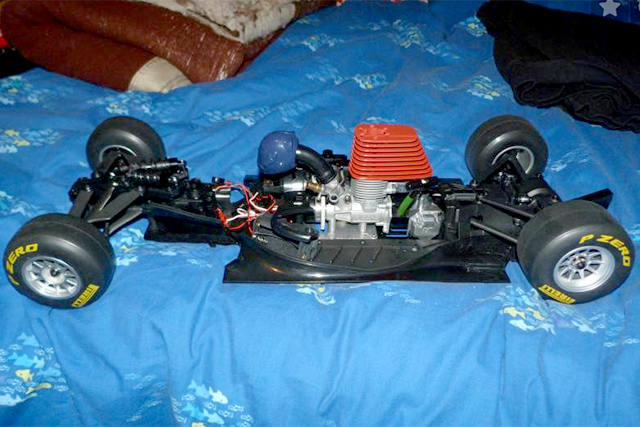 Anthony's Red Bull RB7 1:7 scale model
4) Which completed model are you most proud of, and why?
Think this would have to be my model of HMS Bounty's Jolly Boat. Why? Because of the way it went together and just how well the paint job came out. The paint job is not really your average way of doing it. I started with gouache, painted over it with water colour paints, (not supposed to work), and finally I covered the hull with beeswax. It still looks great.
5) Are there any models on your wishlist, or any life-sized vehicles you'd like to build a scale model of?
The HMS Surprise is a ship I have had on my wishlist for a long time. I've also been thinking it would be nice to build a model of the HMS Ark Royal (aircraft carrier) from the 1970s, after seeing the TV series, "Sailor".
My all time favourite ocean liner is the SS Normandie, and I would love to build a model of her in 1:200 scale.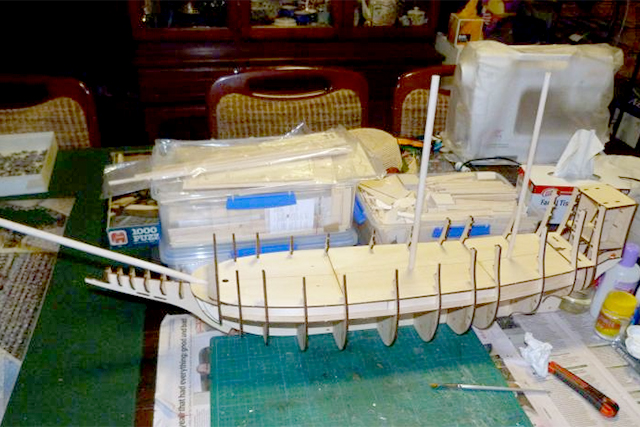 Anthony's Sovereign of the Seas 1:84 scale model
6) What's one piece of advice you would give to fellow model makers?
Measure twice, (or more) and only cut once, also triple check the instructions and if you are still not sure, the internet is a great place to look for help. Whether it is forum posts, YouTube videos, or photos others have posted to the internet.
Keen to be the next ModelSpace Scale Modeller of the Month? Simply share a photo of your ModelSpace model on our Facebook page with the #mybuild hashtag, or post it on Twitter or Instagram and @ tag us with the same #mybuild hashtag! We can't wait to discover more great work from our fantastic scale modelling community!