ModelSpace Scale Modeller of the Month – January 2017
With scale model building, there are so many options for the avid builder – from ships to planes, cars to trains, historical models and pop culture icons. Once you have chosen a type and size you can work on the style you want to achieve, and how best to showcase your own personality.
This month's Scale Modeller of the Month started his scale modelling career by working on a model railroad, but soon found a passion for RC cars. Having completed some impressive scale models, we are proud to announce Sascha Pflugmacher as our Scale Modeller of the Month!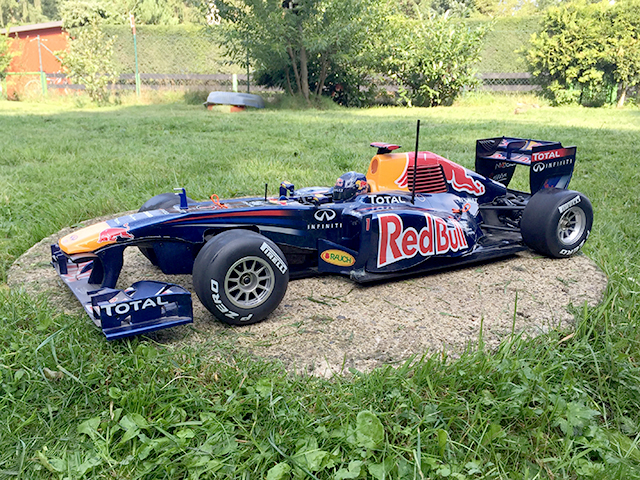 Sascha's 1:7 scale Red Bull RB7 RC model car
1) What got you into scale modelling? Do you remember your first model?
I have been scale modelling since my childhood. My father had a model railroad, which I always helped build. As time went by my interests moved more in the direction of RC cars, and this is what I work on most these days.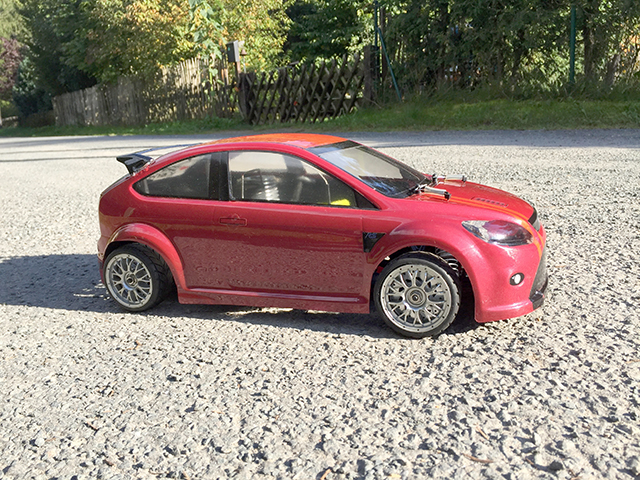 Sascha's Thunder Tiger TS-4n RC car with a Ford Focus RS body
2) Which model are you most proud of?
I am proud of all my models. Currently, I am building a Tamiya Truck MAN TGX with light, sound and vibration.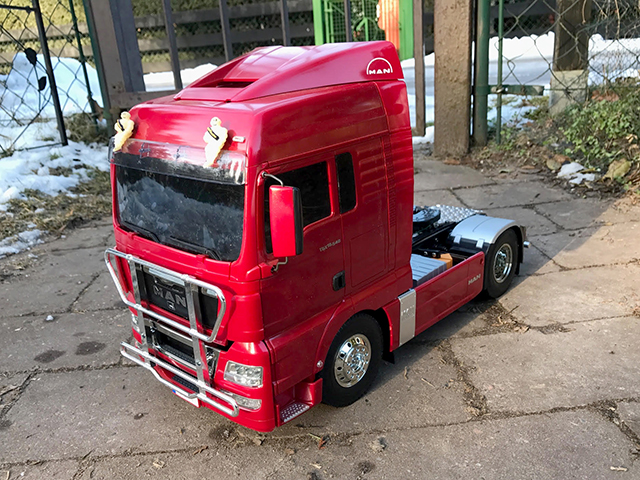 Sascha's Tamiya MAN TGX scale model truck
3) What's the hardest part about any build project?
For a long time, the most difficult part work of a scale model has been the paintwork, but it has not stopped me.
4) Your Hummer project has some incredible custom work and additions – what inspired you to add those touches?
When constructing the Hummer H1 you have to think about what direction you want to build – military or civilian? I chose the Camel Trophy style for my version, and so the H1 became further refined as I implemented this design.
The ideas come to me just like that, or I sometimes get them in the ModelSpace forum (username: Levelord). The best details so far are the wheel arches, which were planned jointly in the forum and printed with the ModelSpace idbox! 3D printer.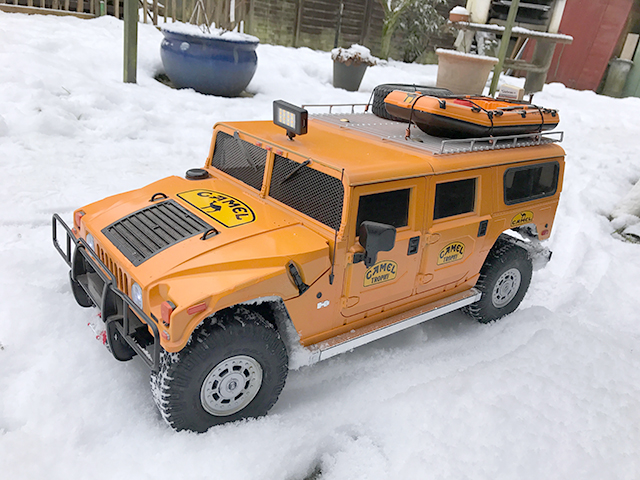 Sascha's De Agostini 1:8 scale Hummer H1 RC model car
5) Where do you keep your finished models?
My finished models are in shelves, but in summer I regularly drive them outside.
6) Are there any other scale modellers whose work you admire, or who inspire you?
I respect every model builder and his work. Model building leaves freedom for everyone to shape their ideas. It does not matter whether it is original or not.
7) What advice would you give to modellers just starting out?
I only have one piece of direct advice for other model builders – you must first plan before you start building a model. Gather your ideas and check how you can fix it on the model, then you will have the best success when making it.
Do you want to be the next ModelSpace Scale Modeller of the Month? Or do you know someone who should be? If so, get in touch via our Facebook, Twitter, Instagram, Google+ or Pinterest channels, and remember to tag us in ongoing and completed scale model photos and videos! We love seeing your amazing work, and look forward to sharing your scale modelling story with the community!