De Agostini Wins Prestigious Disney Award
As an official licensee of Disney products, De Agostini has developed an excellent relationship with the world-leading brand as a distributor of high-quality licensed products such as the 1:1 scale model Millennium Falcon, and the Star Wars Helmet collection. In April of this year Disney hosted over 500 licensees at their Disney Publishers Showcase, and we are proud to announce that De Agostini was presented with an incredible award.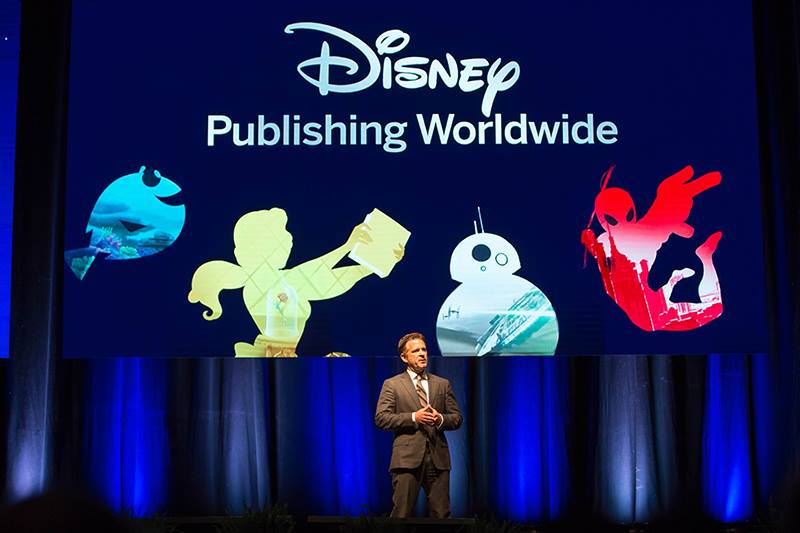 Disney Publishing Worldwide event – Bologna, Italy
On April 5th 2016 our CEO, Alessandro Belloni, had the honour of representing De Agostini EMEA at the annual Disney Publishing Worldwide event – part of the Bologna Children's Book Fair. Four licensee awards were presented during the prestigious event, with De Agostini EMEA receiving the Product Innovation Award.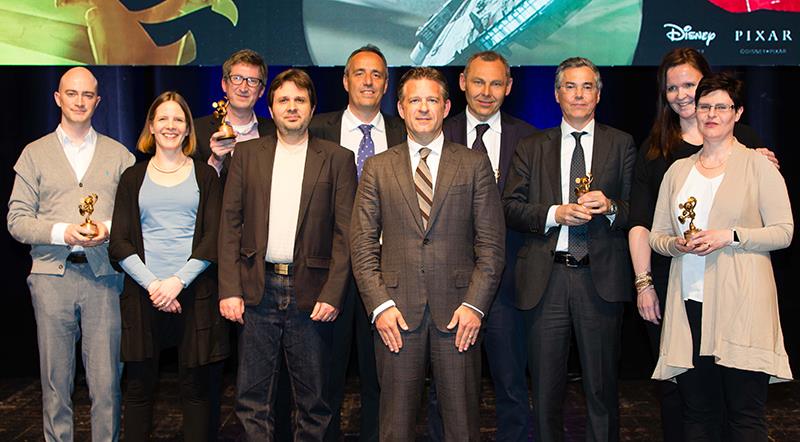 DeAgostini CEO, Alessandro Belloni (third from right), with other Disney Award recipients
De Agostini was presented the award for its production and distribution of the collectible 1:1 model replica of the legendary Millennium Falcon, which is now available in 15 countries around the world, including the UK, France, Germany, and Japan. De Agostini has sold over 4 million copies of the product to date, which is delivered as 100 packs containing the model components and comprehensive build guides that make it a simple and engaging project for scale model makers of all ages.
De Agostini has sold over 4 million copies of the product to date
The packs also come with a dossier full of pictures, facts, and maps that explore the amazing Star Wars universe created by George Lucas. With information covering the Millennium Falcon's stories, features of other starships in the galaxy, and insight into planets and alien races that fill this rich universe, this model has been immensely popular since its release.
On July 15-17 we had the pleasure of attending the Star Wars Celebration Europe 2016, where our Millennium Falcon was on display for attendees to get a closer look at. Fans were impressed by the high quality and detail, and also had an opportunity to see our new Star Wars Helmets Collection – another series of incredible products we are releasing in partnership with Disney.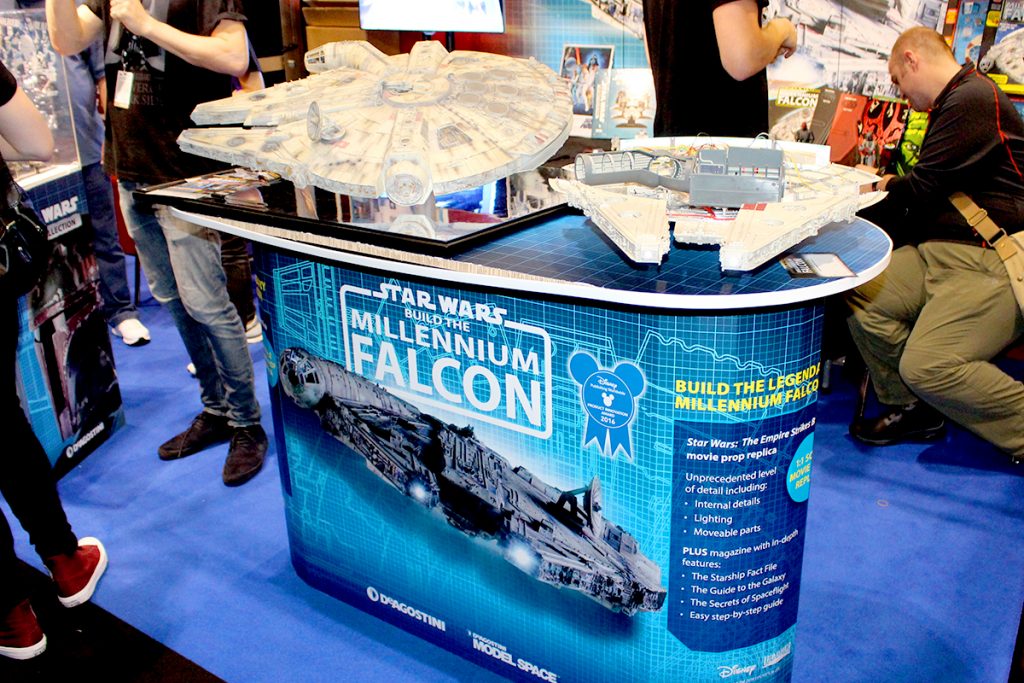 The De Agostini ModelSpace 1:1 scale model Millennium Falcon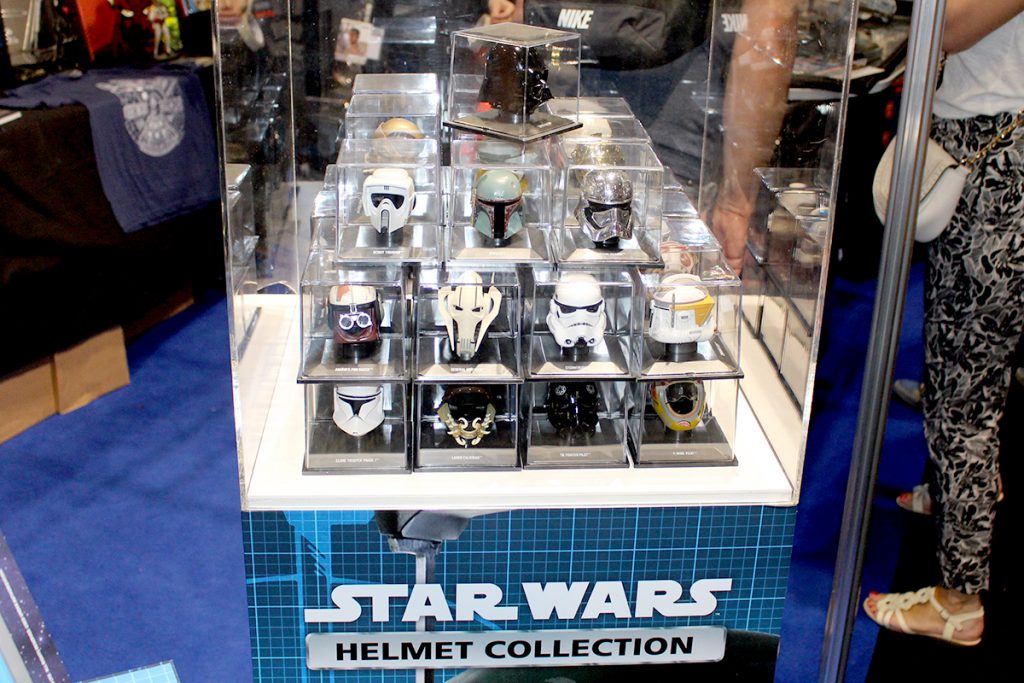 The De Agostini ModelSpace Star Wars Helmet Collection
Receiving the Disney Product Innovation Award is a proud moment for our company, and is excellent recognition of the hard work that has been put in to consistently improve and deliver quality products to our customers worldwide. We would like to say a big thank you to Disney Publishing Worldwide for this fantastic award, and look forward to building on our relationship for years to come.