Valentino Rossi MotoGP Career – Highlights and Key Moments
In any sport, from football to Formula 1 racing, talent is what separates the good from the great. But what separates the great from the legendary? Perseverance, passion, self-confidence, and a splash of luck. In the world of MotoGP, Valentino Rossi is one such legend that embodies all these traits and more – and this is why we're proud to bring you an authentic 1:4 scale replica of his Yamaha YZR-M1 MotoGP motorbike! From his risk-riddled beginning to his meteoric rise, inevitable crashes, and quest to be the GOAT – here's a look at the career of one of motorsport's brightest stars.
A rocky debut season
In 1996, aged just 16, Valentino Rossi made his debut in the 125cc MotoGP Championship, unsure if he was even good enough. Speaking with his close friend Uccio Salucci after initial tests, he said, "F**k, Uccio, these riders are very, very fast; maybe too fast for me." Despite this lingering self-doubt, Rossi threw himself into the fray, fearless and flamboyant in his mission to prove himself worthy.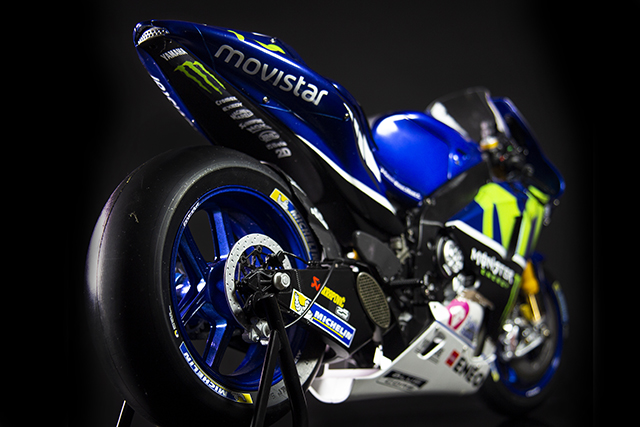 After many crashes and hard words from team owner Giampiero Sacchi, he claimed his first Grand Prix in Brno, Czech Republic. 15 races, 1 win, 2 podiums, and 9th in the championship doesn't make for great reading, but it paved the way for his stellar future.
The rise of Rossi
Learning from his first season mistakes, and much more familiar with his bike and the tracks, Rossi dominated the 1997 season to claim 11 wins and become the youngest ever World Champion. Stepping up to the 250cc class, he continued his strong form to finish second behind Loris Capirossi before securing his second World Championship in 1999 with five pole positions and nine wins.
Another career upgrade in 2000 saw him move to the 500cc class, where he faced another challenging season in which he only scored two wins – in Great Britain and Brazil. In 2001, the Italian rider fought a tense battle with main rival Max Biaggi – Rossi famously flipped him off while overtaking in the season's first race. This rivalry continued off the track, where the pair had a punch-up in Catalunya, but Rossi had the last laugh when he claimed the World Championship.
With seven World Championships under his belt, "The Doctor" had secured his place as one of the greats
A 500cc World Championship marked the beginning of the most dominant period of the illustrious Valentino Rossi MotoGP career. He won five consecutive championships, during which time he also achieved the "impossible" of winning after switching teams – from Honda to Yamaha in 2004, where he rode his beloved YZR M1.
With seven World Championships under his belt, "The Doctor" had secured his place as one of the greats. A Valentino Rossi MotoGP career wouldn't be complete without a minor fall and a major comeback though. After an unreliable motorbike and technical problems ended his title hopes in 2006 and 2007, he found his spark again to take out the next two seasons and remind us of his quality.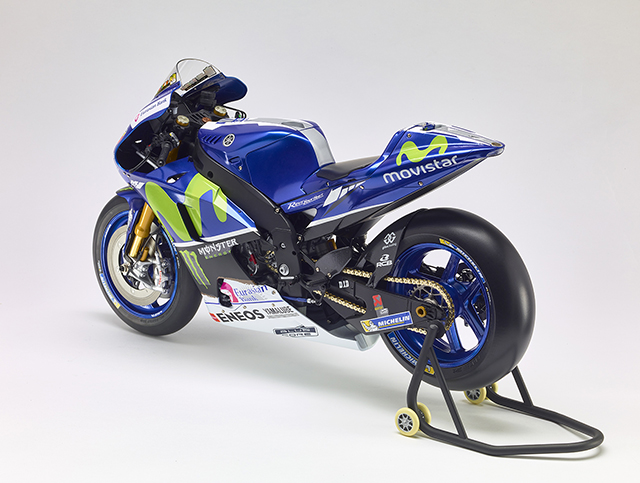 A prolonged dry spell
Following successful pre-season tests, one would have been safe in assuming Rossi would have a serious shot at his 10th world title in 2010. However a shoulder and back injury sustained during a motocross training session cause him to miss a race for the first time in his GP career, and left him behind the pace for the rest of the season.
In 2011 he made the surprise move of switching from Yamaha to Ducati on a 2-year deal – a decision that proved fruitless. With zero wins and only three podiums across the two seasons, Rossi returned to Yamaha, where he has remained since 2013. Although he hasn't claimed the elusive 10th world championship yet, he continues to be a threat, finishing runner-up from 2014-2016 and consistently standing on the podium.
Valentino Rossi's World Championship wins to date:
1997 – 125CC World Championship
1999 – 250CC World Championship
2001 – 500CC World Championship
2002 – MotoGP World Championship
2003 – MotoGP World Championship
2004 – MotoGP World Championship
2005 – MotoGP World Championship
2008 – MotoGP World Championship
2009 – MotoGP World Championship
A legacy to behold
His best days may be behind him, but at 39 years of age, Valentino Rossi's career is one worthy of the highest praise. He is just seven wins short of the all-time record held by Giacomo Agostini, and easily holds the record for most podiums at 227, 68 clear of Giacomo. And at more than 24,901.45 miles, he is the first MotoGP to race the equivalent of Earth's circumference. When he eventually calls time on his career, The Doctor will rightfully be recognised as one of MotoGP's greatest ever riders, if not the greatest. What are your favourite Rossi memories? Relive them now with your very own 1:4 scale model Yamaha YZR-M1 replica!