Jaguar Wins at Le Mans! Relive its Glorious History
The 24 Hours of Le Mans is one of the most gruelling races in the world. A true test of endurance, its glorious history stretches back almost 100 years. As far as manufacturers go, Porsche is the undisputed master of this race, with a total of 19 wins. Back in fourth place behind Audi and Ferrari, Jaguar is still worthy of high praise. Combining style and speed, their cars continue to bring luxury and elegance to this difficult race. Read on to discover the history of three champion Jaguars – don't worry, this isn't an endurance test! 
Jaguar C-type
In 1950, the Jaguar XK120 was proving to be quite a handful on racing circuits. In fact, it claimed first and second place in the British Racing Drivers' Club Production Car race at Silverstone, prompting Jaguar to enter three of their cars in the prestigious 24 Hours of Le Mans that same year. Unfortunately they didn't place, but two cars finished a respectable 12th and 14th, proving that they had the endurance capabilities.
With eyes on an outright win, a tailor-made approach was required to compete with the best. Designer and co-founder William Lyons gave the go ahead to chief engineer William Heynes, setting the wheels in motion for the production of the now legendary Jaguar C-type.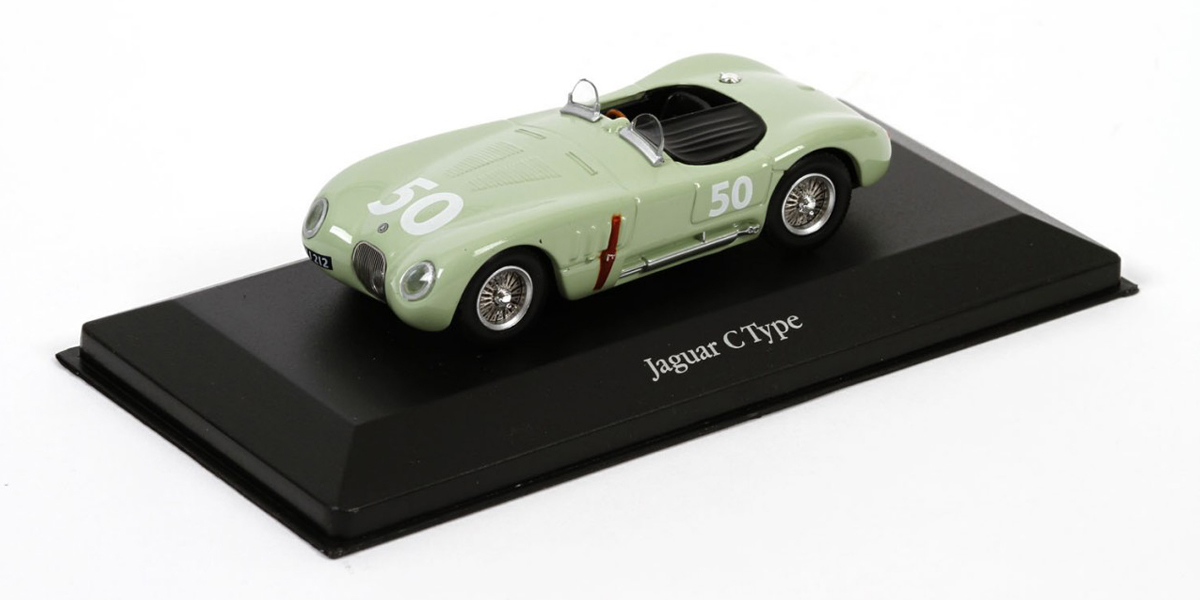 As is the case with most underdog stories, Jaguar was not seen as much of a threat ahead of the 1951 Le Mans. But they started strong, with driver Stirling Moss taking the lead by the fifth lap and fellow Jaguar driver Clemente Biondetti in third. Five hours in, Jaguar held the 1-2-3 positions, before a drop in oil pressure took Biondetti out of the race. When a broken con rod forced Moss to retire on lap 94, doubts began to rise, but the team of Peter Walker and Peter Whitehead eventually claimed the win – propelling Jaguar to the top of the racing world.
Manager and engineer, Frank Raymond Wilton "Lofty" England summed up the result nicely: 
"As soon as we won Le Mans people knew what a Jaguar was and the name went forward very, very quickly."
Jaguar D-type
Following the disc-brake innovations introduced by the C-type, the Jaguar D-type changed the motorsport landscape in 1954 with its beautiful, aerodynamic monocoque design. A serious contender in the 24 Hours of Le Mans, it eventually finished second in the 1954 race. In 1955, the D-type went one better, claiming Jaguar's second victory.
1956 was not a good year for the manufacturer's Le Mans cars, however the Ecurie Ecosse team from Scotland also raced a Jaguar D-type, and blitzed the competition to put a Jaguar car on top again.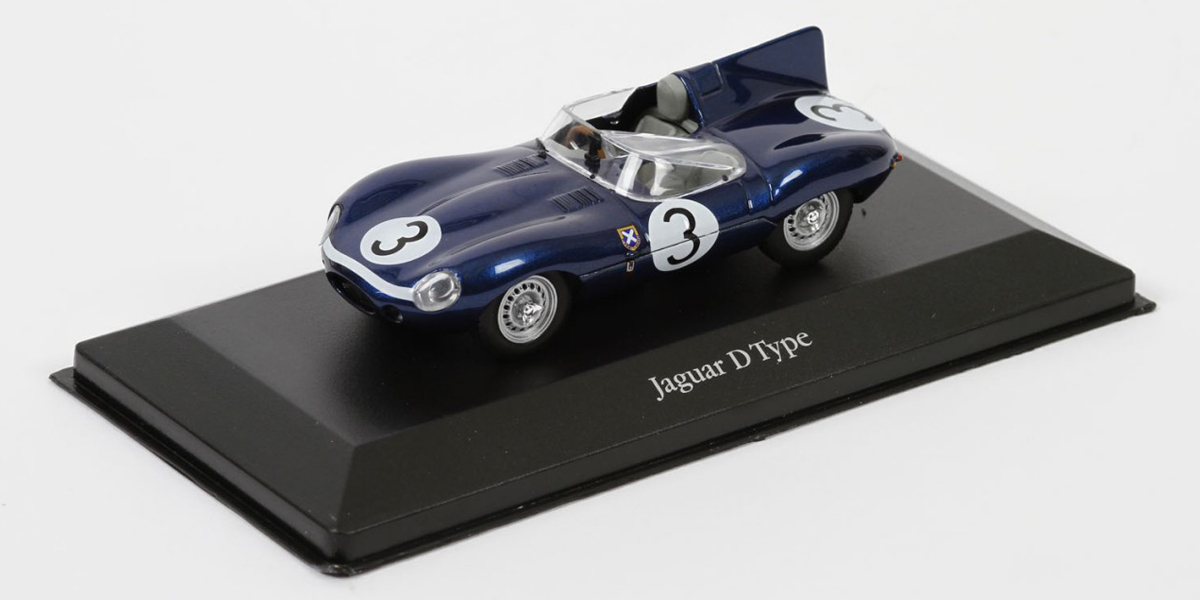 Jaguar pulled their own team from the 1957 race, but the manufacturer was once again well represented by other teams. Ecurie Ecosse claimed first and second, and Jaguar D-types also took out third, fourth, and sixth place – leaving no doubt in anyone's mind which car was the ultimate endurance champion.
Jaguar XJR-9
1984 saw the return of Jaguar to the 24 Hours of Le Mans, this time with their V12 offering. Partnered with the American Group 44 team, who designed and built their sportscar around the Jaguar engine, two cars entered the race but failed to finish. Still, it was a start.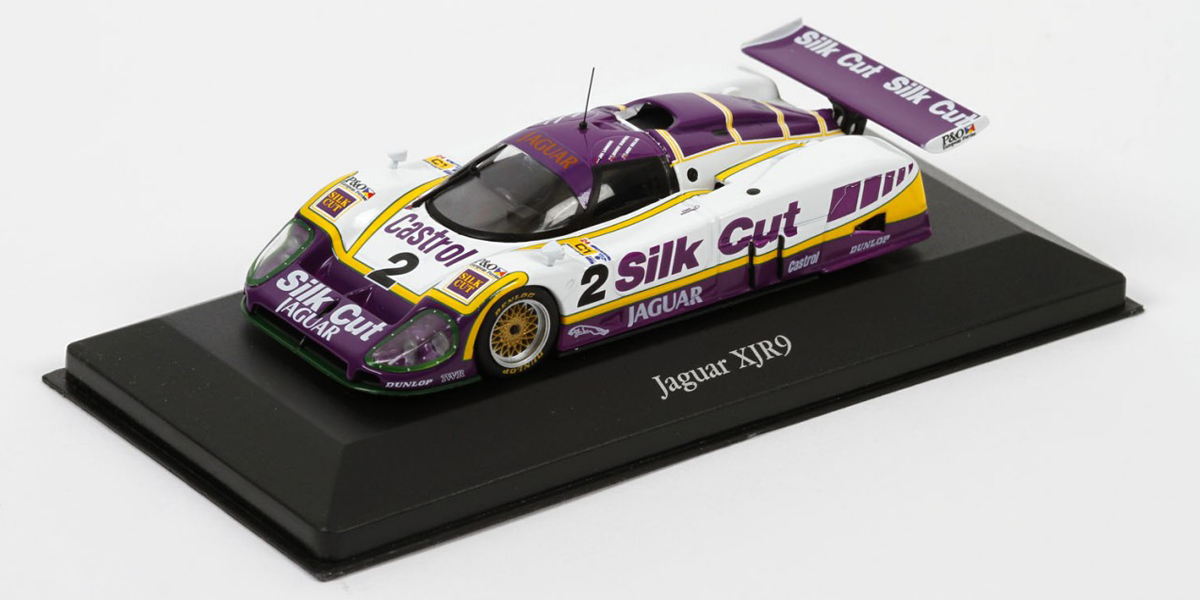 Luck eluded the Jaguar cars for the next three years, but 1988 saw a shift in their fortunes. With five Jaguar XJR-9s in the race, they stood a strong chance to place, and they delivered on that promise with a first, fourth, and sixteenth place finish. Jaguar was back on top after 31 years.
With 7 wins to date, Jaguar's endurance pedigree is up there with the very best. For many, the 24 Hours of Le Mans is considered the premier world racing event, and Jaguar have certainly made their mark. Which of their championship cars is your favourite? And which would you love to drive? If you're keen to get your hands on three such cars, check out our highly-detailed 1:43 scale diecast Le Mans Jaguar series!