ModelSpace Scale Modeller of the Month – July 2017
Scale model making is an excellent creative outlet for young and old, giving you endless opportunities to test your skills, learn new techniques, and grow as a modeller. Starting at just 10 years old, this month's Scale Modeller of the Month has built a variety of different models, from Formula 1 cars and sports cars, to model trains, and even a time machine! With this in mind, we're proud to announce Carl Darby as our July Scale Modeller of the Month!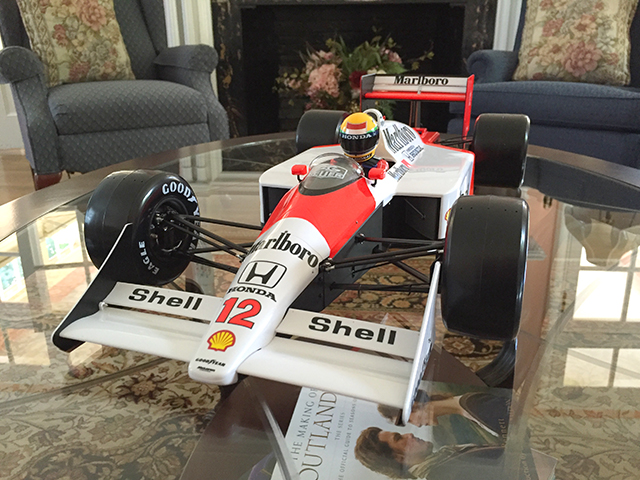 Carl's De Agostini ModelSpace 1:8 scale Senna McLaren MP4/4 scale model
1) How old were you when you first started building models? What was it that drew you to this hobby?
I was 10 years old. Growing up in UK in the 70s it seemed like all the boys built plastic models. I would go to the local corner shop and they would have some Airfix kits in the window just waiting for an eager young modeller.
2) What is your favourite part of the model making process?
I like the actual construction phase. I don't like painting.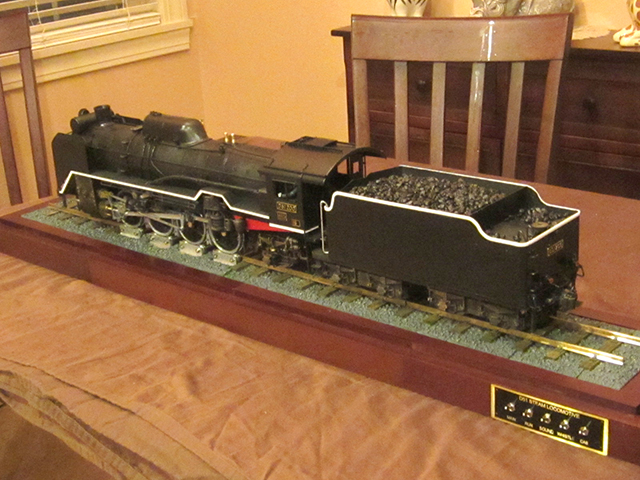 Carl's De Agostini ModelSpace 1:24 scale D51 locomotive scale model
3) If you could build a scale model of anything, what would you choose and why? 
I would love to build a larger scale working engine. It would be great to bolt together thousands of metal parts and then see it actually running.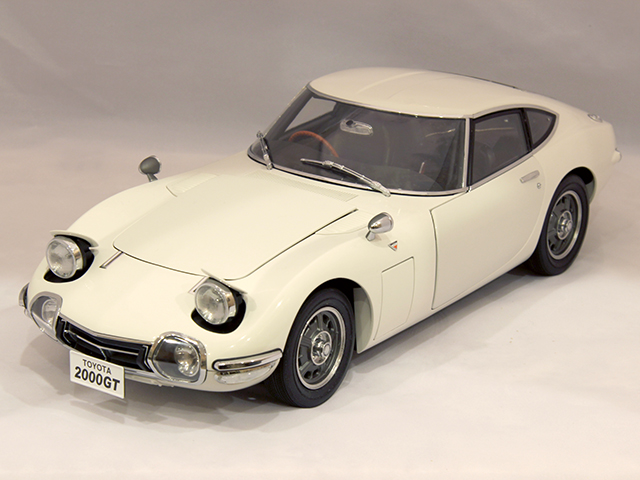 Carl's De Agostini ModelSpace 1:10 scale Toyota 2000GT scale model
4) Which finished model would you say you are most proud of?
That would be my model of the TIME MACHINE from the 2002 remake of the classic 1960s movie. It took me 9 months to build and was very challenging. It was a resin kit and I scratch built many extra parts for this kit, with the final product made of plastic, resin, wood and metal parts. It was a kit made by professional modeller Randy Cooper, and he gave me advice during the build.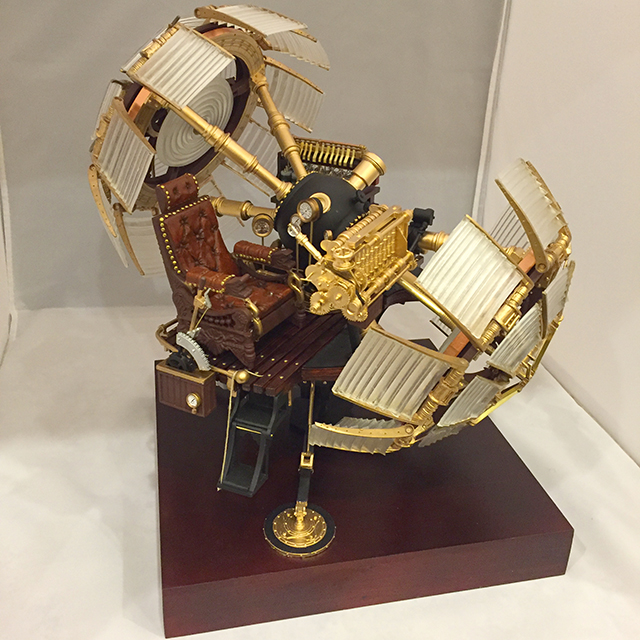 Carl's scale model Time Machine from the 2002 film
5) What is the longest you have ever spent on a single model?
That is the 9 months I spent on the Time Machine, which came to about 300 hours of work.
6) Are there any other modellers that inspire you, or have helped you?
I follow the work of many professional modellers; they are mainly Star Wars modellers, and many of them have been kind enough to answer questions and offer advice – Randy Cooper, Jason Eaton, Mike Salzo, Steve Nesien, and Scot Alexander.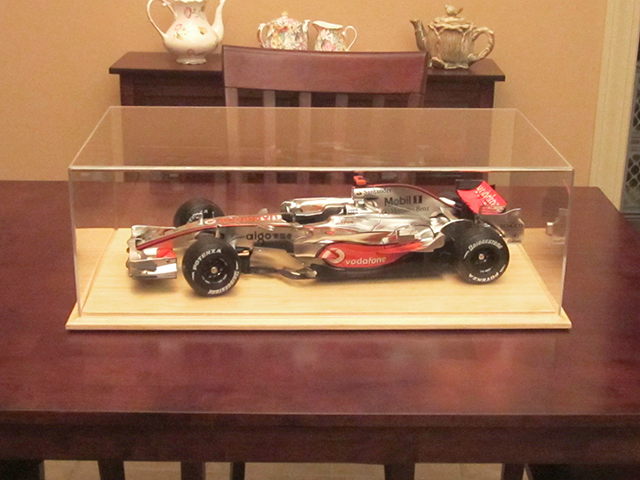 Carl's De Agostini ModelSpace 1:8 scale McLaren MP4-23 scale model
7) What is one lesson you wish you had known about scale modelling when you first started?
Patience. You need to have patience to be a good modeller. Resist the urge to rush through a model and take your time. The end result is much better if you don't rush.
As we've already mentioned, scale modelling is a hobby built around creativity, and Carl has proven just how far you can go if you put in the time and energy. Are you our next featured scale modeller? Or do you know someone who should be? Let us know in the comments below, or contact us on Facebook, Twitter, Instagram, Google+ or Pinterest. We love seeing the incredible models built by our talented community, so share your build photos and videos with us today!