ModelSpace Scale Modeller of the Month – August 2017
Here at ModelSpace, we love offering scale models that capture peoples' imaginations and get them excited, especially replicas of much loved cars, planes, or pop culture icons. This month's scale modeller had the opportunity to build our newest product, the legendary Thunderbird 2! A faithfully reproduced 1:144 scale prop replica from the classic 1960s show, this is a detailed build for any scale modeller. With this and other great scale models already up his sleeve, we're excited to announce Stephen Graham as our August Scale Modeller of the Month!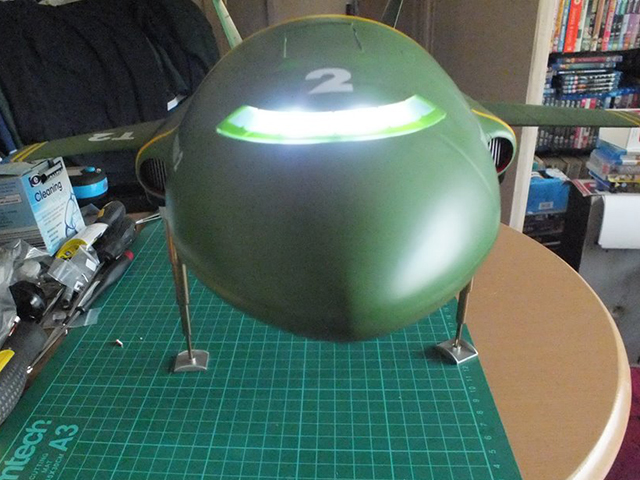 Stephen's De Agostini ModelSpace 1:144 scale Thunderbird 2 scale model
1) What was your first scale model? Do you still have it?
It was a small Airfix Spitfire kit. The model had more glue on the outside, and on my fingers, but this got me interested in models. Sadly, it was broken when we moved house.
2) What's one piece of scale modelling advice you would give to beginners?
Be very patient, and always check the instructions carefully, if in doubt ask someone.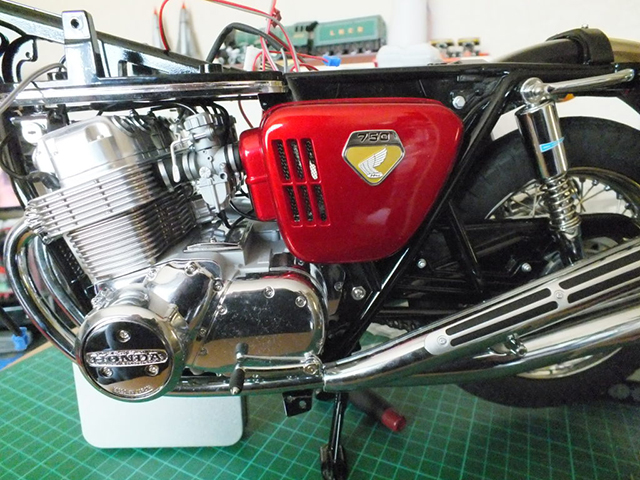 Stephen's De Agostini ModelSpace 1:4 scale Honda CB750 scale model motorbike
3) Do you have a favourite model? If so, what makes it stand out for you?
Not really, I like all models that I build. But it's a great feeling when you look at the finished product and can say "I built that."
4) You're currently building the De Agostini ModelSpace 1:144 scale Thunderbird T2 – how are you finding the build? What do you like best about it?
I am loving the build of Thunderbird 2; it has been a fun build so far. Now I'm looking forward to the extended parts.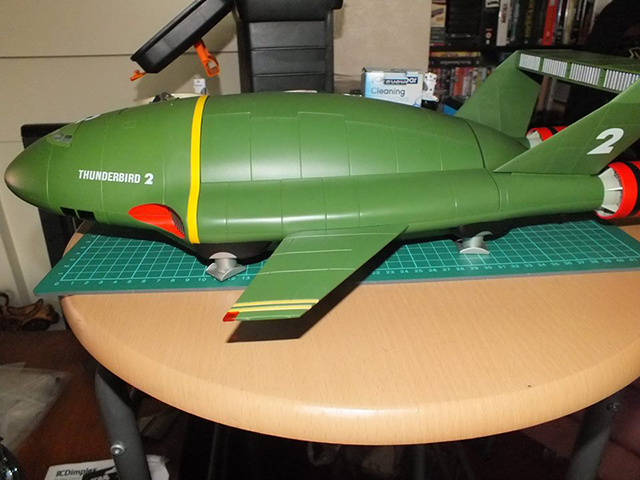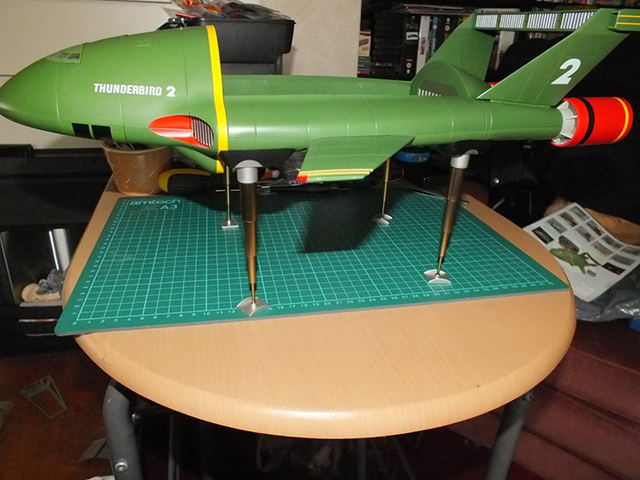 5) If you could build a scale model of anything, what would you choose and why?
I would say a cut-outs section model of Concorde, it was such a beautiful design, ahead of its time.
6) Are there any other scale modellers whose work has impressed or inspired you?                        
There are a few on the De Agostini ModelSpace forums and on Facebook, won't embarrass anyone, lol! There are definitely some clever modellers around.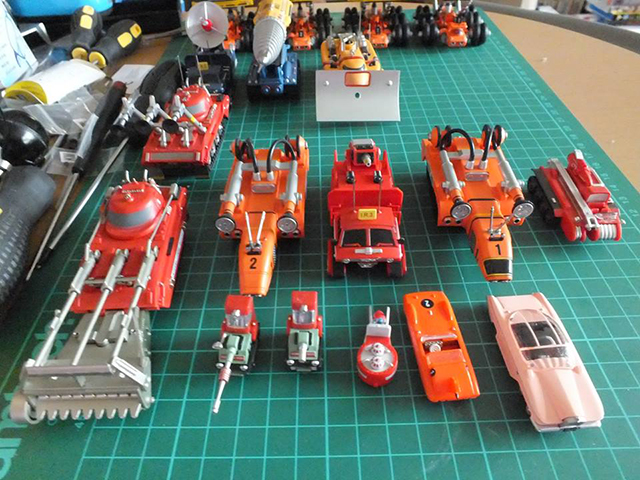 7) Do you have any other hobbies outside of scale modelling?
I used to build computers in my spare time, but not anymore as the laptop replaced the towers. I also like motorcycling, and will be going to the track at Donington.
Scale modelling gives you the opportunity to capture your favourite vehicles or cultural icons, bringing them to life in as much detail as you choose. In turn, you get to develop your own skills, and spend many hours doing something you enjoy. What scale models are you currently working on? Would you like to showcase your work with our great community of fellow scale modellers? Let us know via the comments, or get in touch onFacebook, Twitter, Instagram, Google+ or Pinterest! We can't wait to see what you've been working on, and highlighting the amazing scale modellers of the world!