How to Create a Historically Accurate Scale Model
No matter if you're building a plane, train, car, ship, or tank, every scale model takes a decent amount of time and energy to complete. With such an investment, there is a built in desire to create the best model for your skill level, and part of that involves making your model as historically accurate as possible. But how exactly is this done, and how much additional work do you need to do to achieve a truly accurate scale model? Follow our simple guide below to create a historically accurate scale model that you can be proud of for years to come.
Choose wisely
There is a huge variety of different scale models available for avid fans these days, ranging from small scale sports cars to large scale 18th century ships. Once you have decided which type of model you would like to build, be sure to take your time choosing a kit that already gives you a high degree of accuracy and detail.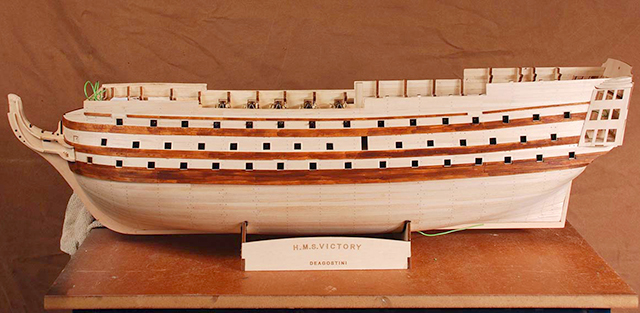 The De Agostini ModelSpace 1:84 HMS Victory scale model in progress
This gives you a stronger starting point, and saves you time fixing obvious flaws such as incorrect insignia or weird attachments that were never part of the original. Speaking from experience, finding or replacing parts that weren't included with the kit can be an absolute nightmare and can leave you feeling jaded before you've begun.
Do your research
If you're aiming to accurately capture the look and feel of the original, then be prepared to spend many hours conducting research. If you're building a film prop replica, such as the Millennium Falcon, then you'll want to watch film clips where it features, source and save behind-the-scenes footage and stills photography, and even look at pre-production sketches if they are available. While the internet is obviously a great source for all this information, libraries can also be handy for "real world" models such as the HMS Victory or Harley-Davidson Fat Boy.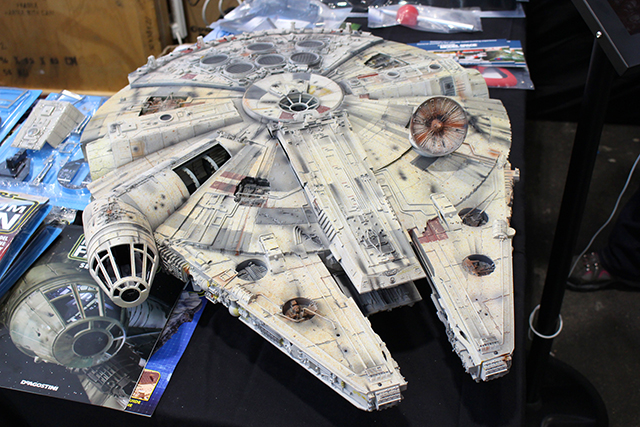 The De Agostini ModelSpace 1:1 Millennium Falcon scale model prop replica
With this step in mind, you may like to create a folder on your computer for all the great visual and written research you find, as well as creating a physical "mood board" that you can refer to when you are building.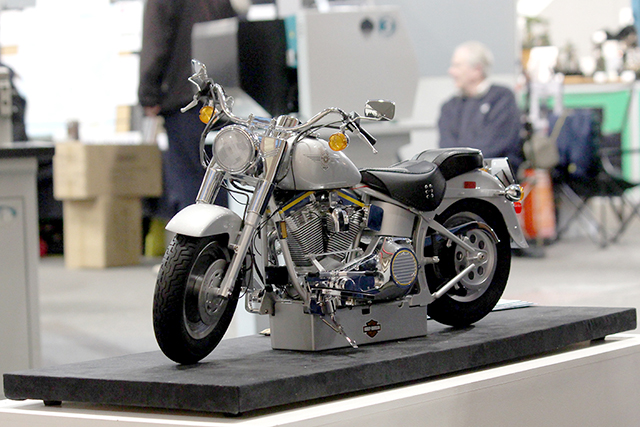 The De Agostini ModelSpace 1:4 Harley-Davidson Fat Boy scale model
Keep everything to scale
Beyond the parts that you receive with your chosen kit, you may want to include little (and subtle) additions to enhance your model and give it an extra element of realism. In these cases, it is important to pay close attention to the scale of your model, and apply this scale to your added flourishes.

If scale is a difficult concept to grasp, check out our Scale Explained blog.
Think about context
One of the great things about the scale models De Agostini ModelSpace offers, is that they are large scale, and this allows for a greater level of detail and accuracy compared to smaller replicas. For you, the avid scale modeller, this means that a lot of the hard work of replicating features from the original car, ship, plane, or train has been taken care of. But one of the things we love to see in our community is when scale modellers have transformed their model to capture an exact time, place or moment.
Thinking about the context of where and when your scale model is situated, and the story behind how it got there, can give you great inspiration
So if you are building the Senna McLaren MP4/4 for example, do you want to show how it would look at the starting line, in the pit lane, or taking the checker flag? Or if you're building the Spitfire plane, is it fresh out of the hangar, flying into battle, or shot down in a field?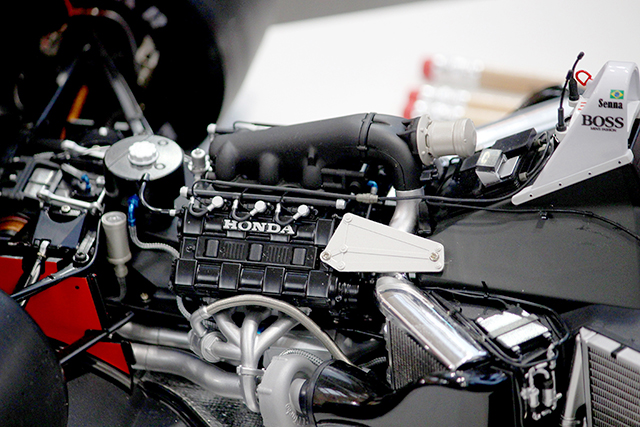 The De Agostini ModelSpace 1:8 Senna McLaren MP4/4 scale model's engine
Even if you don't plan to display it as part of a diorama, thinking about the context of where and when your scale model is situated, and the story behind how it got there, can give you great inspiration and provide some direction for how you finish it.
What is your approach to making your models as historically accurate as possible? Are there any key sources or techniques you use, or any mistakes you try to avoid? Let us know your process is the comments!