ModelSpace Scale Modeller of the Month – April 2017
Whether you're a fan of planes, race cars, historic ships, or pop culture, scale modelling is an excellent hobby for capturing and showcasing your passion. If you are willing to commit your time and energy to a project, the result can be an incredible replica that you can display with pride.
This month's Scale Modeller of the Month embraced the world of scale modelling when he was young. After some time away, he rediscovered his passion – driven by a love of McLaren Formula 1 cars! With his collection of fascinating and finely crafted models always growing, we're happy to announce Malcolm Stock as our April Scale Modeller of the Month!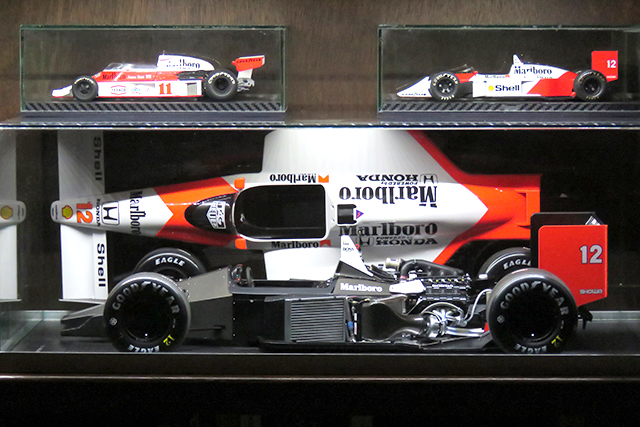 Malcolm's De Agostini ModelSpace Senna McLaren MP4/4 scale model
1) How did you get started building scale models?
I started with scale models as a youngster, many years ago. It was mainly Airfix kits, planes, figures and vehicles, brush painted from Humbrol tins of enamel. I worked on some really big models like the Sunderland flying boat and some tricky stuff like the yeoman of the guard "beefeater" figure which had some very challenging paint detail.
Then I neglected it for a long time whilst getting a career and a family absorbed all my resources. I did, however, enjoy getting model kits for my sons and watching them build, but no more than that.
Then in 2012 I saw an advert on TV during a GP weekend, for the De Agostini ModelSpace McLaren MP4-23, and that sparked the interest again (and an "obsession" with McLaren models).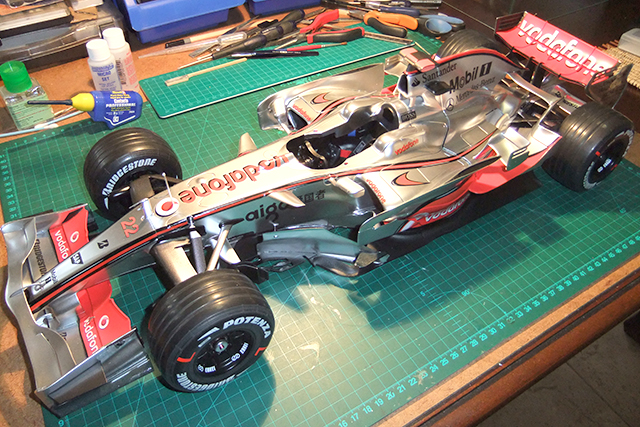 Malcolm's De Agostini ModelSpace McLaren MP4-23 scale model
2) How many models have you built so far? Do you have any favourites?
Well, I'm not really a prolific builder. My McLarens total seven to date and each has taken 9 months or more to construct. I aim to build a model that replicates a particular car at a particular race, such as the M23 which I built after the MP4/23. This is the car Denny Hulme drove on its debut at Kyalami (my local circuit) in 1973. My favourite, and latest, is the DeAgostini ModelSpace Senna McLaren MP4/4. It's got some great detail and I've chosen to display it with the body shell separate.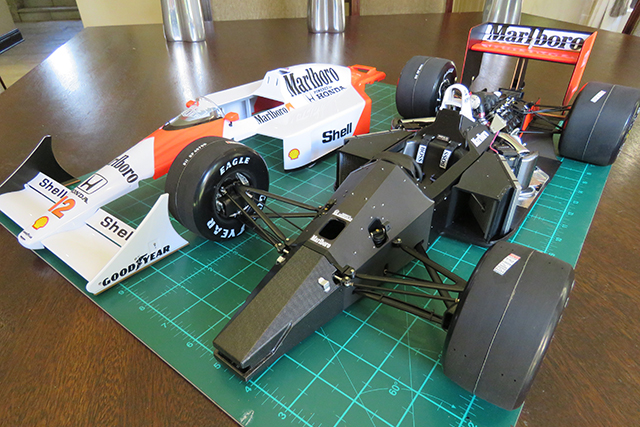 Malcolm's De Agostini ModelSpace Senna McLaren MP4/4 scale model
3) How much time do you typically spend during each build session?
I tend to do 1 to 1.5 hours at a time, usually in the evenings to provide a bit of stress relief after work.  I've found that it's better for me to do airbrushing and other painting at weekends when there is natural light in my workroom. I also spend some time thinking through how I'm going to do a particular bit of the build, and researching on the net for details of the original cars that I'm trying to model.
4) What's the biggest lesson you've learned since you began building models?
Engage brain before Glue! It's a really good idea to do trial fits and make a plan to have pieces held in place while the adhesives are curing.  This hobby teaches patience and the need for planning. I've also learned that looking at other builders' work is a fantastic source of information and help.
This hobby doesn't generate the competitive and difficult emotions that I've seen in other pastimes
The ModelSpace forum provides a great window on all sorts of models and techniques.  The advice that I've had from other contributors has been amazing. It seems like this hobby doesn't generate the competitive and difficult emotions that I've seen in other pastimes.
5) Which scale models do you have on your list of future builds, if any?
I have a stash of McLarens to build, of course, and I'm about to start a 1/20 scale M19C which is a mainly die cast construction, something very new to me. After that is a real classic. The 1/12 MP4/6 with all the extra detail parts I can find.
For the future I do like the look of the motorbike kits and will most likely take the plunge before too long.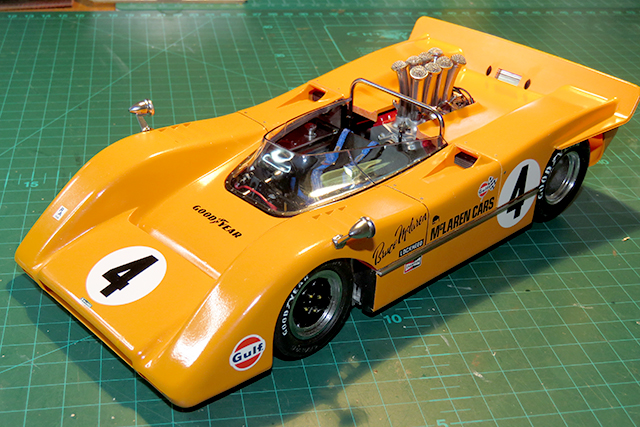 Malcolm's McLaren M8 scale model
6) Do you have any other hobbies or interesting pastimes other than scale modelling?
I've recently become "semi-retired" and so am able to spend a little more time on scale modelling as well as my other interests. I do some painting (acrylics) and am learning classical Spanish Guitar (have been for years!). I also try to get to my local racetracks once a month or so to run my 125cc DD2 Go Kart against a couple of mates.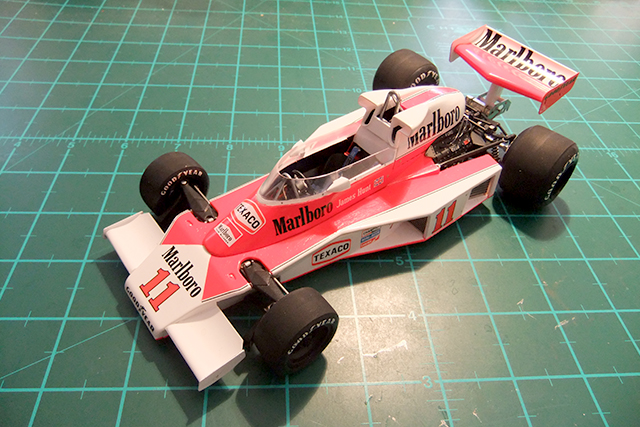 Malcolm's McLaren M23 1976 scale model
7) If you could build a model of anything in the world, what would you choose and why?
I'd love to build a large scale model of a Bugatti type 55. The 1932 roadster, for me, is one of the best looking cars from that era. I doubt if there has been a decent kit of this but I live in hope!
We're on the hunt for our next ModelSpace Scale Modeller! If you want to be considered, please let us know below, or contact us on Facebook, Twitter, Instagram, Google+ or Pinterest – and keep sharing your build photos or videos! We love showcasing the amazing talents of our scale modelling community, and look forward to seeing more of your work!