ModelSpace Scale Modeller of the Month – May 2017
A keen eye for detail, unwavering dedication, and a passion to create are all important attributes if you're looking to commit to scale modelling as a hobby. This month's Scale Modeller of the Month has all of these in spades, and has produced some incredible work over the years. With automotive models being his forte, we are pleased to introduce you to Michal Chaniewski – our May Scale Modeller of the Month!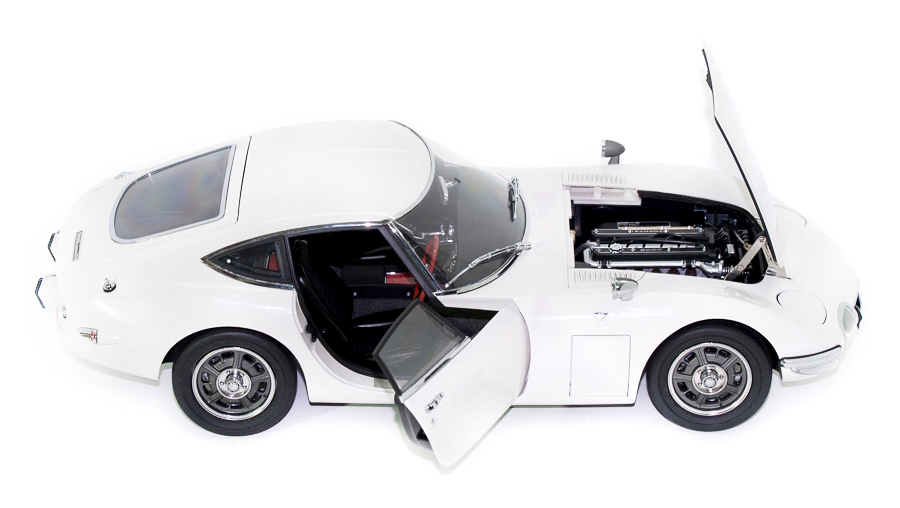 Michal's De Agostini ModelSpace 1:10 Toyota 2000GT
1) What made you start this hobby? Do you remember your first scale model?
This is something I was trying to do for a moment when I was a kid. I remember slapping together a 1/144 Avro Lancaster under a kitchen table when I was about five. No paint, way too much stringy glue and a lot of fun, even if the end result didn't look like anything. Later I was eagerly assisting my uncle who liked to build cardboard models – although I can't say anymore what kits these were. Fast forward a few years, and I was spending pocket money to buy half of a Revell Ferrari to share with my friend. We built it together but the model somehow ended with him – I didn't mind, I had fun building it.
Long story short… the box didn't stay intact for long
Just over three years ago I was looking for a Christmas gift for my nephew. My eye caught the sight of a Revell Kenworth Dump Truck, and remembering how much fun I had with the kits as a kid, I bought it for him. Long story short… the box didn't stay intact for long, my nephew got a nice Lego set, and I built the truck. This is how it started for the adult version of me. I wouldn't show the truck to anybody, it's locked away, but it was a start.
2) What is your favourite thing about building models?
I am a software developer, everything I do in my job lives in a virtual world of computer memory. The great thing about building models for me is that it gives me the opportunity to build something tangible, to make real stuff with my own hands. The nature of my daily work requires attention to details, and I can use the same approach when building models – but I can't put the software on the shelf to display and say hey, here it is, I built it, look at those details.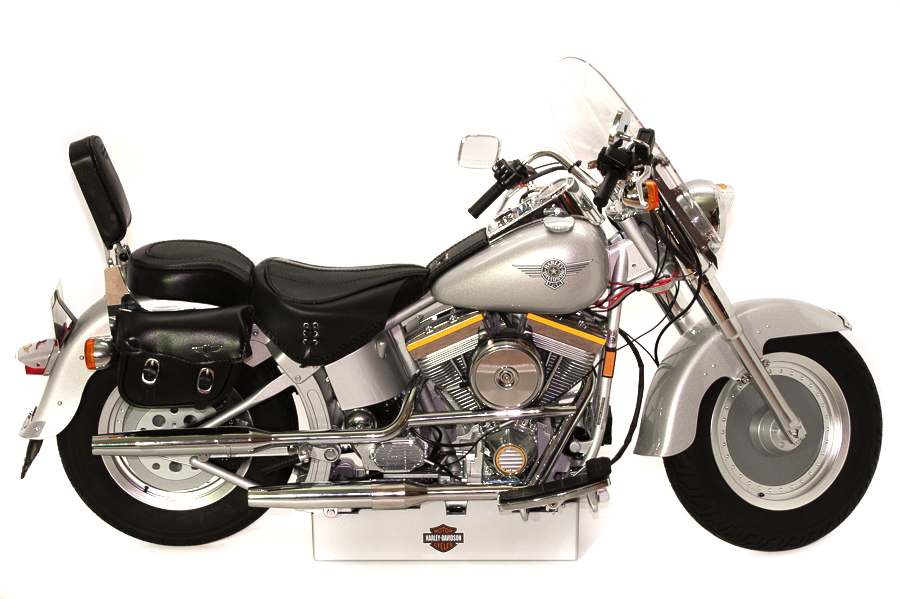 Michal's De Agostini ModelSpace 1:4 Harley-Davidson Fat Boy
There are more parallels I can find: building models requires experimentation, refining my techniques, learning new things, figuring out how and when to apply them – and when not to. I think that whatever caused me to still love my job after over 20 years, is the same thing that pulls me to this hobby. The zen-like focus required, the process of choosing the right tools, the do-and-redo cycle to make things as good as I can.
Also, the subjects I prefer to build are really cool 🙂
3) How many models have you built? Do you have a favourite?
I have started many, and finished about ten. I spent quite a lot of time figuring out what my favourite subject is, trying new techniques and learning to fight the pull to start something new just to try some new method I learned about. This year is for me a time of consolidation, returning to old partially-built models gathering dust, for learning to focus on one or two kits at a time instead of trying to build them all at once.
My favourite… Out of ModelSpace range, it has to be the Lamborghini Countach. It's a lovely kit of superb quality, great fit, iconic subject, and a satisfying amount of work every month. My favourite ever, so far, was the 1/12 Tamiya Porsche Carrera GT – I enjoyed the multi-media nature of this kit, amazing Tamiya engineering, detailed interior and engine, and how real it looks painted with automotive lacquers. There's a build log for it on the ModelSpace forums here.
You can probably see the trend: I have a strong preference for automotive subjects.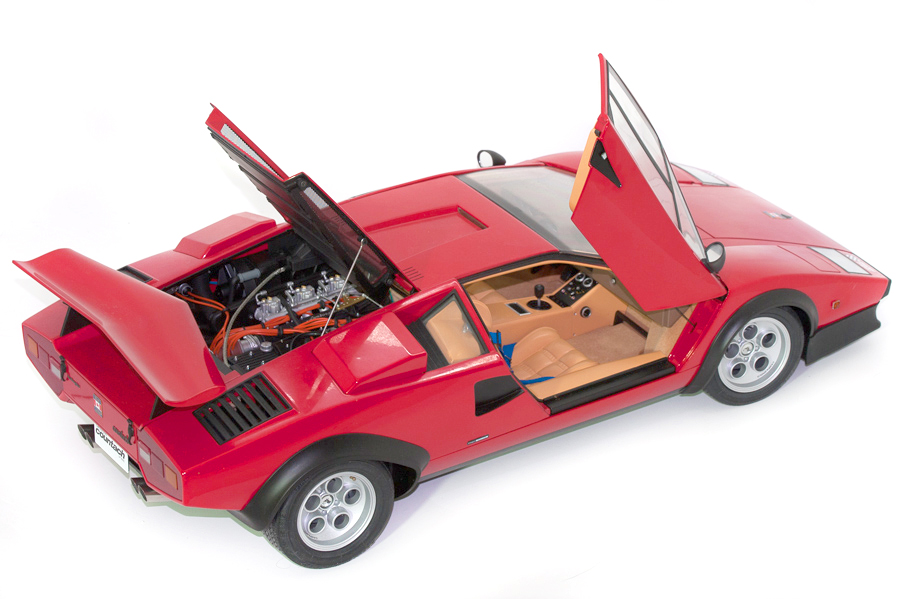 Michal's De Agostini ModelSpace 1:8 Lamborghini Countach LP 500S
4) Do you work on just one model at a time, or several at once?
I partially answered this question above. For quite a long time I had this "this kit is awesome, I have to build it now" approach that leads to many kits started, but not much finished. I'm not complaining – I can still revisit and finish them, but this helped me to learn various techniques and approaches very quickly. Now I'm trying to be more focused and not jump so often from one subject to another. It helps in actually getting things done. I now try to have no more than two kits on the bench at the same time, plus one or two ongoing partworks.
5) Do you prefer to stick to the guides, or add your own details and modifications?
It depends on the subject, but generally, I like to add details. One of the things that happened over these three years is that I started to rely more and more on photographic reference. There are plenty of books on almost any subject, and Google image search is just a few keystrokes away. Naturally, when looking at the real-life specimens, I want to make my builds as close as possible – this usually requires adding my own details.
Currently, I am building another 1/12 Porsche from Tamiya, the 935 racing car in Martini livery. Compared to Carrera GT, which was mostly out of the box build, with just carbon fibre decals added, this one is going to incorporate a lot of aftermarket stuff and raw materials. I'm also going for a look of a car that was raced a few times, rather than a showroom, pristine condition – this requires using photo references instead of simply following the paint guides from the manual. Hopefully, my build log of this iconic car will find some followers on the forums.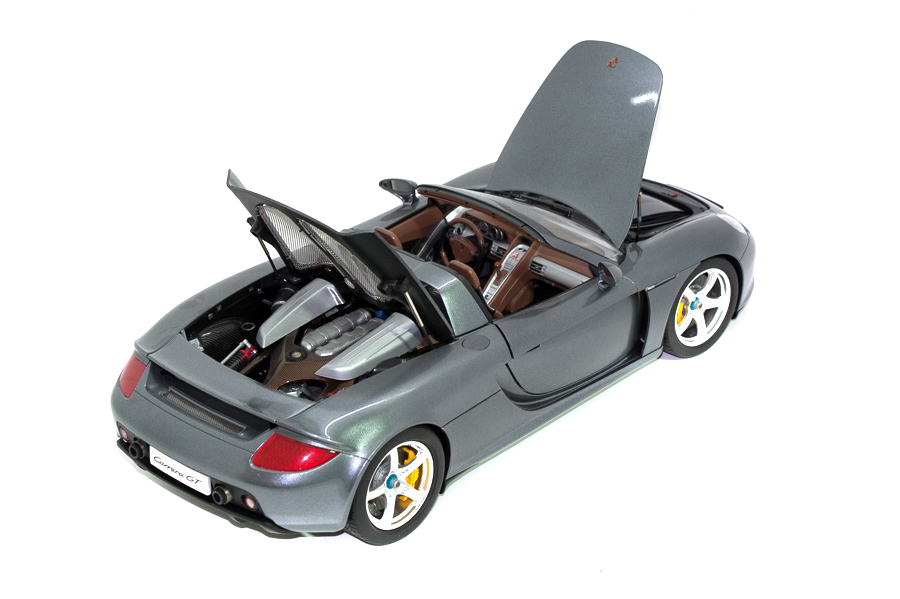 Michal's Porsche Carrera GT
6) How do you like to display your finished models?
This is actually my biggest problem at the moment. The stash of unbuilt kits takes a lot of space, I have my own corner where I can work on the kits, my wife's hobby also has not so modest space requirements (she's an Equestrian and there's always a saddle or a rug tucked somewhere) – and the outcome is that our house is just too small. In Autumn our kid is going to move out for University, and so we plan to rearrange and remodel the living space a bit – the plans include a place for a glass display cabinet or two. For now, it just has to be a set of plastic boxes to protect the builds and keep them away from dust and cats (we have four cats living with us, and all of them are really interested in my kits. And stealing my wheel hubs when I'm not looking).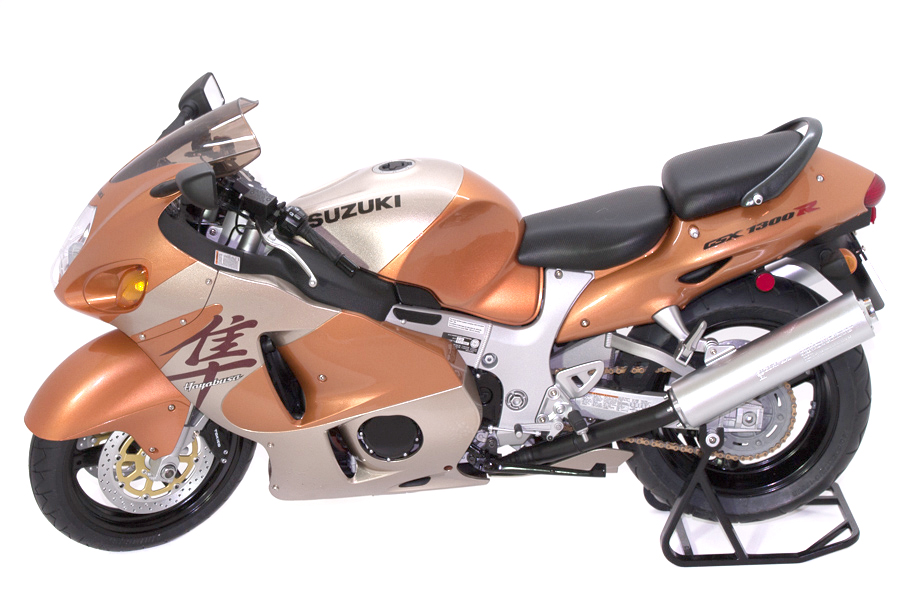 Michal's De Agostini ModelSpace 1:4 Suzuki Hayabusa GSX 1300R
7) Are there any other scale modellers or artists that inspire you, or whose work you admire?
Oh, yes. We live in a golden age where inspiration is just a few clicks away. From our ModelSpace forums, I love to look at Ken's (kpnuts) builds that are always an amazing display of imagination and weathering skills. Roy (roymatthewblack) is an amazing scratch-builder and his skills are jaw-dropping.
There's always room to grow, learn and become better
There are also several Facebook groups I follow, and I especially enjoy The Scale Modelers Critique Group – it's an acquired taste, I guess, being sometimes a bit juvenile, loud, facetious and opinionated – but that's the nature of the beast, and there's an amazing pool of talent displaying their work there. Also, as the name implies, it's a place to go for an honest, constructive and impartial critique, coupled with advice on how to get better and grow as a modeller. And, going back to the second question, this is another thing I love about this hobby: there's always room to grow, learn and become better.
Michal's scale model story is certainly inspiring, and we are constantly amazed by the hard work and talent dedicated by the scale modellers in our community. Do you know someone who deserves recognition, or would you like to be featured yourself? If so, please get in touch via the comments, or on Facebook, Twitter, Instagram, Google+ or Pinterest. We love to see your work, so please share your build photos and videos with us!