Scale Model Tools Guide – What to Use and When
Whether you're an absolute beginner, or currently building your hundredth scale model, there's no denying that the right tools for the job make the process a whole lot easier. Because of the variety of models out there, it can sometimes be difficult to be sure exactly which tools you might need, and even if you have them, exactly how they should be used for your selected project.
To save you some time, energy, and unnecessary self-inflicted model damage, we've prepared this handy tool guide to set you on the right path.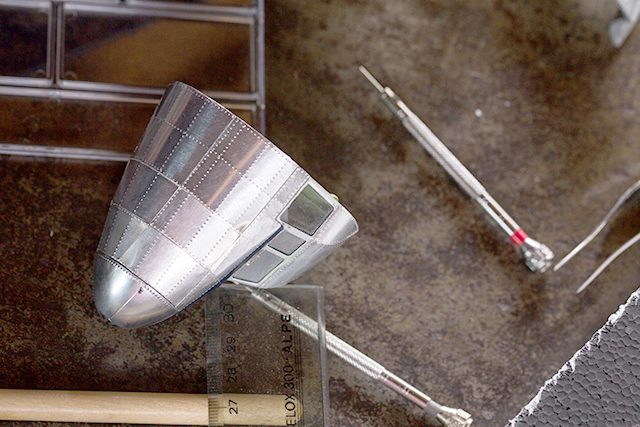 The bare necessities
Excuse the Jungle Book reference, but these are the tools you simply can't live without no matter what type of model kit lies before you.
Craft or hobby knife – immensely versatile and useful removing parts from sprues, scribing panel lines, cutting out decals, applying filler, and pretty much any other time you need to cut or scrape your model pieces. Make sure you have a few fresh blades handy for when your current one goes blunt.
Tweezers – perfect for positioning tiny model parts and laying out decals. Although one pair is generally sufficient, there are plenty of different kinds out there (pointed or flat ends, spring-loaded or lockable) so it is helpful to have a small collection.
Tape – useful for marking out panel lines or paint areas, holding glued parts still, or keeping loose parts together. Recommended types are scotch clear, masking, or electrical.
Sandpaper / emery boards – useful for smoothing the surface of plastic and metal parts or adding a bit of wear to a painted model. Available in a range of different grades, with 3000 being very smooth and 50 being bumpy and far more coarse. 400 and 800 are great for those starting out.
Glue – unless you're a wizard, there's no getting around gluing your model parts together. Thankfully we've created this glue guide, to help you find the best adhesive for your modelling needs.
Paint brushes – these days there are many models that come ready-painted, with little effort required to make them look good. But if you're building a model ship from scratch, or want to add your own colourful modifications, you'll need a range of different paint brushes, from wide soft brushes to fine point brushes for precise detailing.
A straight steel ruler – measuring is a big part of scale modelling, especially if you are making modifications or adding extra details. A straight ruler is essential for getting correct placement and sizing, and comes in handy for cutting tape, or scribing panel lines.
Modelling putty – while not required for every model, modelling putty is incredibly handy for finishing surfaces or filling in blemishes or marks caused by incorrect cutting or scribing.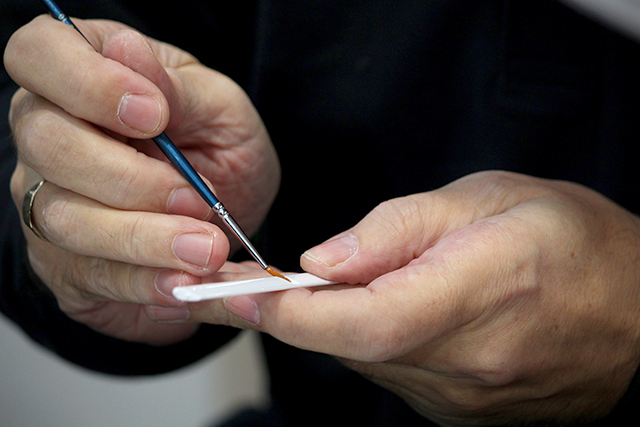 Optional extras
If you've already built a few models, you've probably picked up a few extra tools to streamline your project and take your build to the next level. Below are some of the tools we've found to be incredibly useful for more advanced projects.
Clamps – great for holding parts in place while you paint, or keeping them together while glue dries.
Good quality cotton swabs – useful for cleaning up small spills on the model, or applying glue.
An airbrush – for some this is an essential tool, but they're not for everyone. Very handy for applying larger coats of paint very quickly.
A power drill – Some modelling techniques, such as creating gun ports on scale model ships, require the use of a drill to create precise holes or entry points. Having a range of drill bits handy means you can tackle a variety of different challenges.
RC tools – from pliers to Allen keys, here is a quick summary of the necessary tools for building RC models.
Lead pencils – ideal for marking precise locations prior to cutting, painting, or scribing.
Old rags – spills and messes happen, so keep a healthy supply of rags nearby to mop up any mishaps.
Other household items and materials – when it comes to building models, creativity goes a long way to making your job easier or more efficient. Basic household items such as tin foil, clothes pegs, rubber bands, bottle caps, zip lock bags, and paper towels can be put to good use in a variety of ways to help you in your day-to-day building.
So there you have it, a mighty list of the tools required to create your next scale model masterpiece. While we're pretty confident you can build almost any model with the above list, we know you're a creative bunch so there are no doubt many other tools that you use on a regular basis. Let us know which tools you can't live without, and any extra tools we've missed!