ModelSpace Scale Modeller of the Month – October 2016
Building scale models is often a solo experience, with many hours spent alone creating something truly remarkable from scratch. But one of the joys of scale modelling is being part of a great community of fellow builders – sharing your current progress, admiring completed builds, and learning new techniques from your peers.
We recently had the pleasure of interviewing a model maker who has built a wide variety of models, ranging from planes to trains, and cars to castles. With over a hundred completed models, and many more to come, we're pleased to announce Ian Ratliff as our October Scale Modeller of the Month!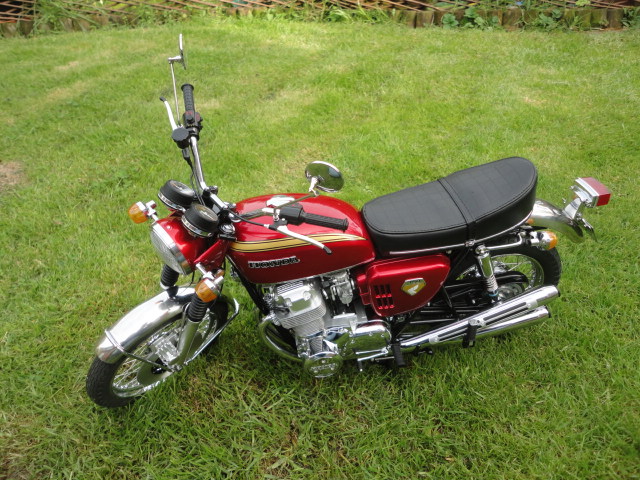 Ian's 1:4 Honda CB750 motorbike scale model
1) How long have you been building models for? Do you remember your first model?
I've been building models since I can remember so let's say about 7 years old on and off, just building them out of the box and painting them with a brush, but seriously building for about the last 10 years when I really learnt how to use an airbrush.
My very first model was a 1/72 Hawker Tempest by Matchbox. As I can remember, it had more glue than plastic by the time I finished it which was only about a day to build. My dad then bought me another one and said now do it better. In a way he was teaching me patience, nowadays it takes me months or even years to finish a kit.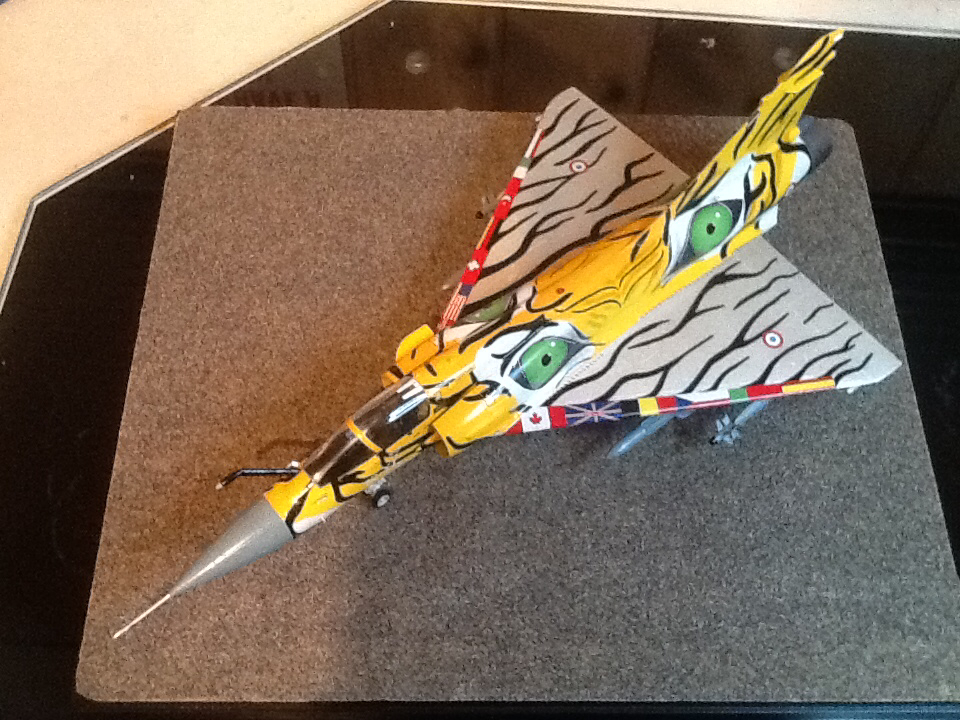 Ian's Mirage 2000c Tiger Eyes scale model plane
2) How many models have you built to date, and which model are you most proud of?
Well that's a hard one, I've never kept a record of what I've built as I've built kits for friends and family alike, but I would say well over 100+ in all the years I've been building. Friends would buy a kit but wouldn't know where to start so I would end up building them and returning once done.
Like most of us, I had kits hanging from my bedroom ceiling as a child. I remember I had a Do-17 that fell down and damaged a wing and engine. Instead of throwing it away, I added some cotton wool to the kit, painted it grey and red, and placed it in front of a Spitfire to appear as though a battle had taken place. Thinking about it, that was my first diorama.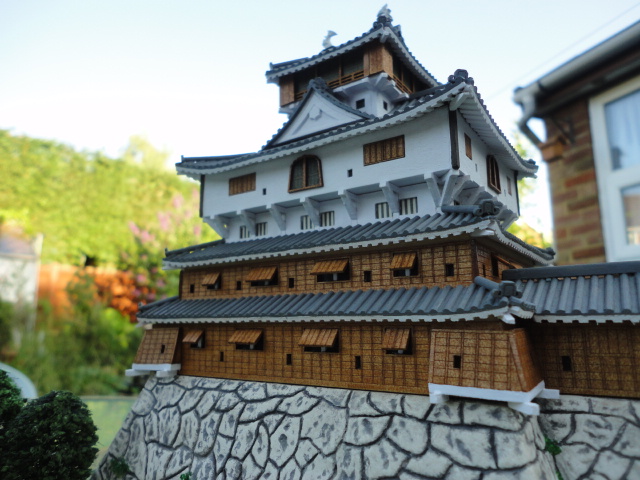 Ian's Iwakuni Castle scale model
The one I'm most proud of… There are too many but I would say I'm really proud of my 90mm Polish Winged Hussar by Almond Sculptures, 1/48 Mirage 2000c Tiger Eyes, F18 Super Hornet, and Iwakuni Castle by Woody Joe. This was a challenge as the instructions are all in Japanese and the model is made all from wooden pieces. Another favourite is the famous Flying Scotsman by Hachette, which got me hooked on brass O gauge kits.
As with all model builders, as soon as a new kit comes out that one will become one you are proud of, so I'm sure as my builds progress my list will change. Ask me again once I've finished my 1/48 Mosquito, which is covered in wood grain decals.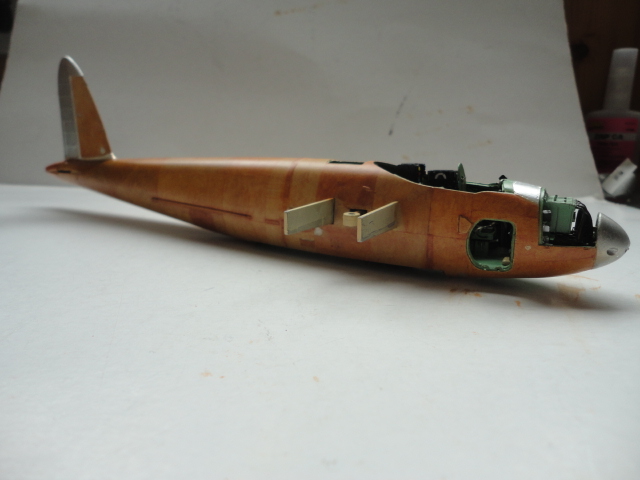 Ian's Tamiya 1:48 Mosquito scale model plane
3) What is your favourite part of the model making process?
My favourite part of building models in general is the build itself, when it comes to the main painting I tend to put it off for a while. When I'm building a kit it's the excitement of watching it come alive from the box of bits, whether it's plastic, metal or wood. Take the Honda CB750 motorbike by ModelSpace – when the box arrived for this it was like being a child again on Christmas Day! I just couldn't wait to open it up and look at all the parts inside, but like my other kits this also got my personal touch as I do add some scratch building or 3rd party parts into my kits.
When the box arrived for this it was like being a child again on Christmas Day
4) Where do you build your models?
I've converted my old brick shed into my build room "man cave", stripped it all out and made it into a nice hideaway from the rest of the world. It's somewhere that I can go and close the door and forget about the outside world.
I fitted it out with an L-shaped work bench, added some kitchen cabinets to store my tools and other bits, and built a small spray booth using a cooker hood. Sometimes I end up just sitting there day dreaming about what I've built.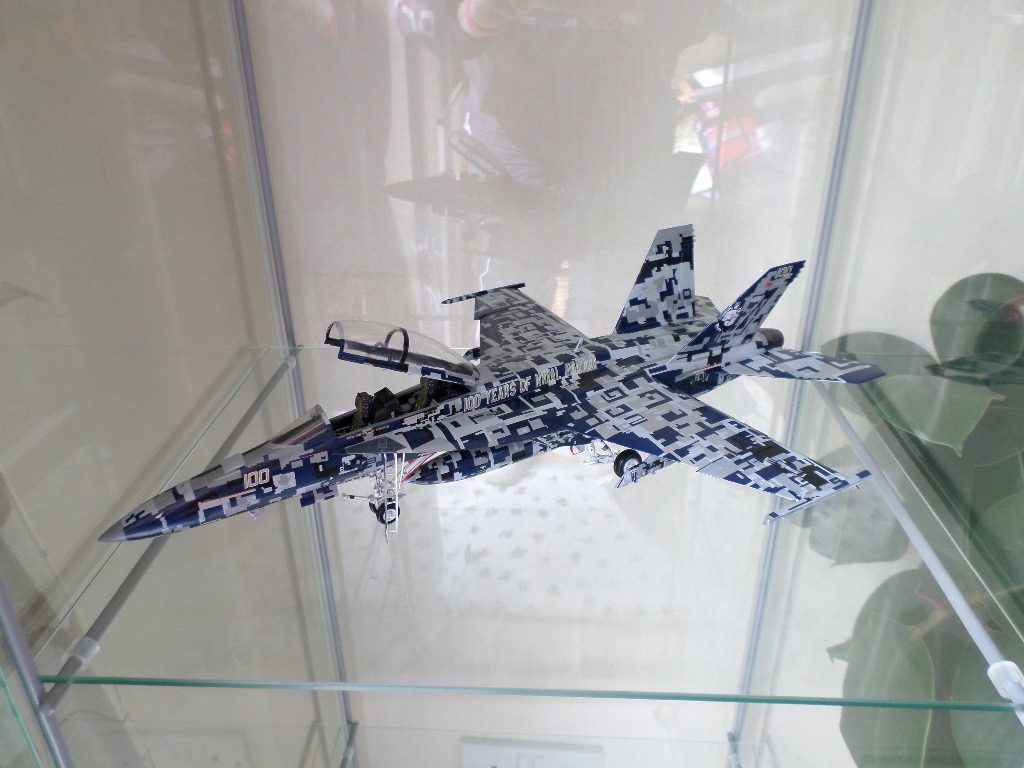 Ian's F18 Super Hornet scale model plane
5) Are there any unique tools or techniques you use?
In general no, I just find I use what I have around me. No unique tools, most of the time it's just simple tools like a scalpel knife, sandpaper file, and small nose pliers to bend brass rods with.
Weathering with oils is fun as you can drastically change a model with some simple steps
As for techniques, I just keep it simple – the more you complicate it the harder it will become. Weathering with oils is fun as you can drastically change a model with some simple steps, from looking like it's just come off the production line to sitting in the weather for years.
6) What advice would you give to someone looking to begin scale modelling?
Take your time, it's not a race to build a kit – some of my models have taken me years to build. If the first kit doesn't work out don't give up, try again, and join a forum of likeminded model builders. You'll normally find there's a wealth of information that other members will give you, just ask the question.
If you get bored of building the same kit or it's not working out walk away from it and come back later, or have another kit on the go so you can work on a different subject. Sometimes I'm building a kit and it's just frustrating me, so I start another one and the issues with the first kit soon become clear as your brain works it out.
Plus I wouldn't just stick to one era, my kits range from aircrafts, to figures from Napoleonic, to space age; you'll learn different techniques from doing different subjects.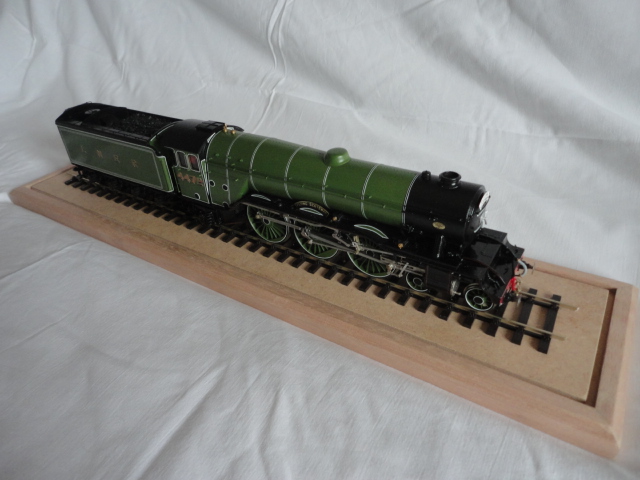 Ian's Hachete Flying Scotsman scale model train
7) Of the models you have built, which would you like to own a full-sized version of?
Well that's the easiest question – even though it's not finished, it would have to be the Ford Mustang by ModelSpace. I just had to have it as I've always wanted to have the real car since I first watch Bullitt. But for now this model will have to do, and like my other kits again this is being added to with bits and pieces.
In general, my advice is to enjoy and have fun with what you are building. Over the years that I've been building I've collected a massive collection of kits, and one day I'll get around to building them.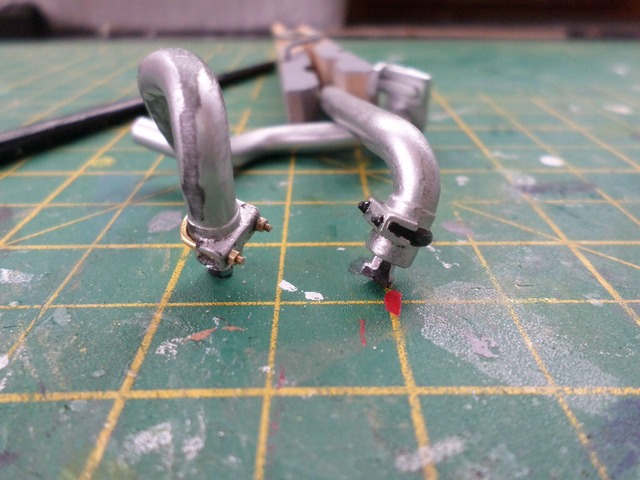 The exhaust pipes on Ian's ModelSpace 1:8 Ford Mustang Shelby GT500 scale model car, with new bolts added
Would you like to be a future ModelSpace Scale Modeller of the Month? Contact us on our Facebook, Twitter, Instagram or Google+ channels, and share photos and videos of your current or finished models! Remember to @ tag us, and include the #mybuild hashtag to help us find you! We look forward to learning more about the talented modellers in our community – your creativity and passion is an inspiration to all of us!