Sopwith Camel – History of the Iconic WWI Fighter
In World War I, aerial tactics initially involved the use of balloons and planes for observation only, as a means of artillery detection and information gathering. But as the need to prevent enemy observation grew, synchronised gun-equipped fighter planes were introduced on both sides, and aerial combat aka dogfighting was born. For the Central Powers, the German Fokker Eindecker was their most successful fighter. And for the Allies, that title belongs to the Sopwith Camel. But what made this British fighter plane so effective, and so important? Read on to find out!
Development and design
Before the Sopwith Camel graced the wartime skies, there came its equally important predecessor, the Sopwith Pup. In October 1916, the first of these arrived at the Western Front. In the final months of 1916, the No. 8 Squadron RNAS destroyed 20 enemy aircraft over the Somme battlefield. But while they proved successful, the Sopwith Pups were outmatched by updated German fighters, including the Albatross D.III, prompting the development of the superior Sopwith Camel.
The main requirements for the Sopwith Camel were simple – heavier armaments, greater agility, and increased speed. With designs headed by chief designer Herbert Smith, this new plane was dubbed the "Big Pup", although its official designation was the Sopwith F.1. The inclusion of a metal fairing over gun breeches, designed to keep guns from freezing at high altitudes, resulted in a hump shape, leading pilots to call this new aircraft the Sopwith Camel.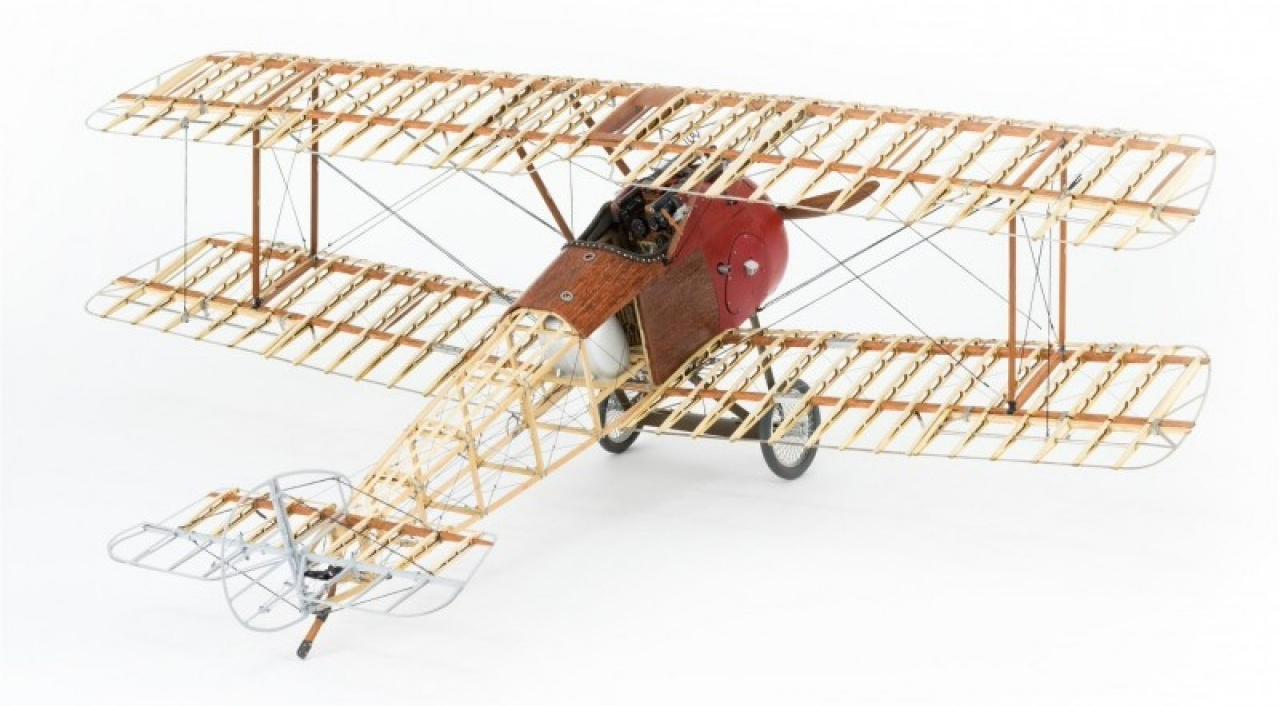 The Camel maintained similarities to the Pup, but had a larger wooden box-like fuselage. In addition, it had plywood panelling around the cockpit, an aluminium engine cowling, and two 7.7 mm (0.303 inch) Vickers machine guns, mounted at the front of the cockpit. These guns were synchronised to fire through the propeller disc. Four Cooper bombs were also included, to be used for ground attack when required.
The first Camel prototype, powered by a 110 HP Clerget 9Z engine, was flown by Harry Hawker on December 22nd, 1916, at Brooklands, Weybridge, Surrey. A production contract of 250 Sopwith Camels was issued by the British War Office in May 1917, with a total of 1325 produced across 1917. When the Camel type's production ended, a total of approximately 5490 were built.
Flight Characteristics
While the Sopwith Camel held significant advantages over the Pup and Triplane, it proved to be far more difficult to fly. The tight positioning of the pilot, engine, guns, and fuel tank in the aircraft's front seven feet created extreme manoeuvrability, and demanding handling.
Aviation author Robert Jackson noted: 
"In the hands of a novice it displayed vicious characteristics that could make it a killer; but under the firm touch of a skilled pilot, who knew how to turn its vices to his own advantage, it was one of the most superb fighting machines ever built."
Its reputation as an unforgiving aircraft swiftly grew as inexperienced pilots failed to adjust to the steep learning curve. One of the major problems was that the Camel lacked a variable incidence tailplane. This meant that in order to maintain a level attitude at low altitudes, pilots had to apply constant forward pressure. The Camel could also be set up to fly hands off at high altitudes, but stalls would instantly result in dangerous spins.
The Western Front
The Sopwith Camel entered service in June 1917, with the No. 4 Squadron of the Royal Naval Air Service, stationed near Dunkirk, France. By the end of the month, No.3 and No. 9 Naval Squadrons were equipped with Sopwith Camels, and by February 1918 it was the primary aircraft for 13 squadrons.
Its first combat flight was on June 4th, 1917. The following day Canadian World War I Ace, Major Alexander MacDonald Shook, scored the Camel's first victory, destroying a German Albatros D.III. Another Canadian Ace, Major William George "Billy" Barker, shot down 46 aircraft and balloons across 404 operational flying hours in his Sopwith Camel, the most of any RAF fighter.
Home Defence
While offence was a big part of the Sopwith Camel's war effort, it played an equally important role in defending Britain from German air raids. Camels flew from Manston and Eastchurch airfields to counter daytime raids by German bombers, and, following public outcry about London's poor response to night raids, the RFC diverted Camels meant for the frontlines.
Aircraft required for nighttime defences were promptly equipped with navigation lights, while a limited number were given additional changes. Dubbed the Sopwith Comic, these modified Camels had their Vickers machine guns replaced with overwing Lewis guns, and their cockpits were shifted back to allow the pilot to reload.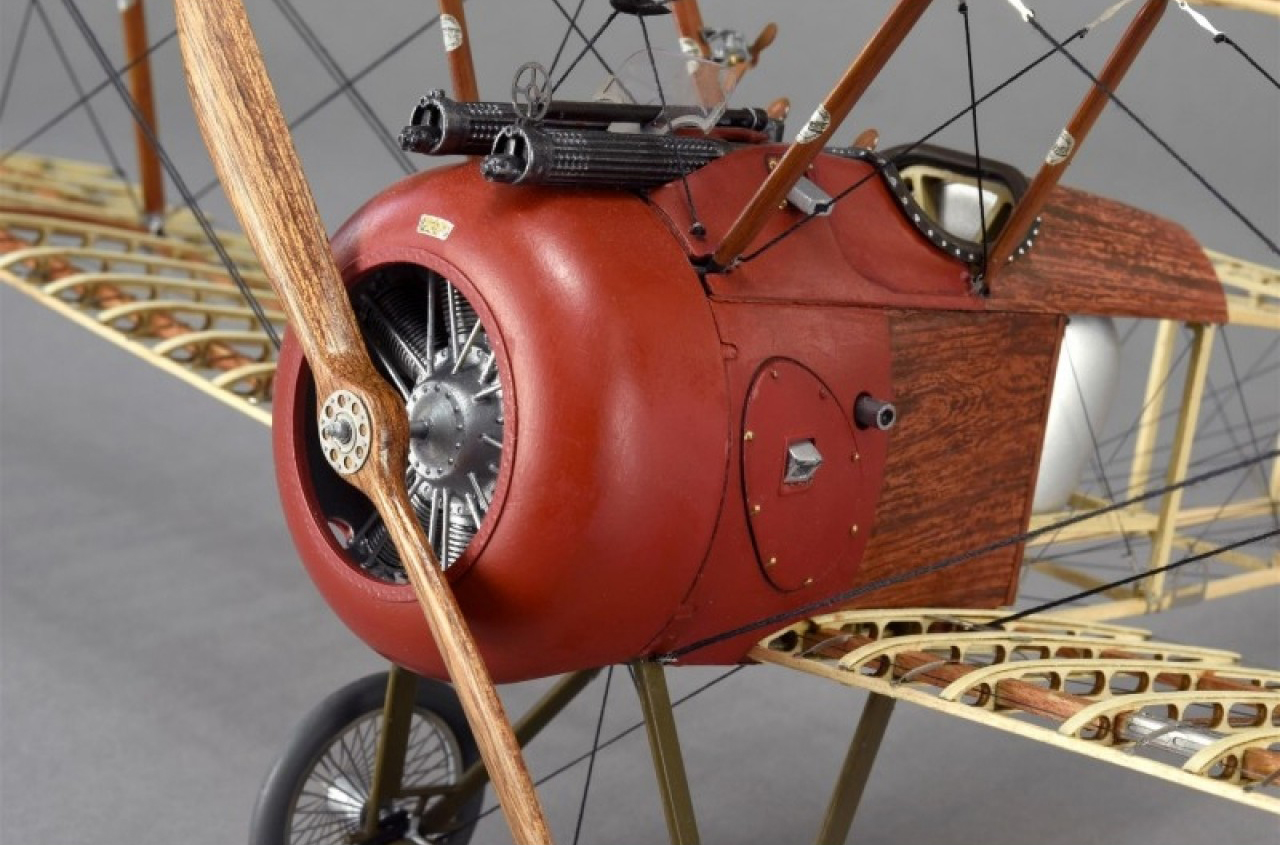 During the German's final night raid on May 20th/21st, 1918, a combined 74 Sopwith Camels and RAF S.E.5s intercepted 28 German Gothas and Zeppelin-Staaken R.VIs. This resulted in the German bombers suffering their heaviest defeat in a single night over Britain, with three bombers downed by aircraft and two more by anti-aircraft fire.
Credited with downing 1294 enemy aircraft, the Sopwith Camel was the most successful Allied aircraft of the First World War. It is no exaggeration to state that the Camel's involvement had a major impact on the war's result, making it one of the most important fighter planes in history. Our 1:16 scale Sopwith Camel is a faithful replica, consisting of highly detailed wooden and metal parts. Order a full kit now and build your own stunning model of this legendary WWI fighter!