Our Selection of Models to Build at Home | ModelSpace
Wherever you are in the world, and whatever your current situation, we hope you are staying healthy and safe. If, like many, you are currently seeking fresh ideas for what to do at home, this blog may shine some light. Scale modelling is a time-tested hobby that's suitable as a solo endeavour, or an excellent activity for the whole family, including children! Whether you're building a car, plane, ship, or film icon, there's something for everyone. Read on to discover just what makes this hobby great, and add scale modelling to your list of activities to do at home!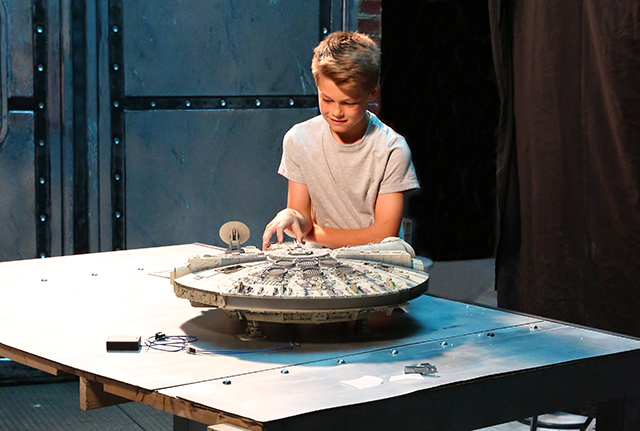 The Different Types of Models
Before you dive into scale modelling, the first step is to choose what you're going to build. Here are a few popular options to get you started:
Cars – The famous car featured in James Mangold's biopic, Ford v Ferrari, our 1:8 Ford GT is a superbly detailed diecast metal and injection-moulded replica, and includes great features such as working suspension and functioning doors. From one racing format to another, our 1:8 McLaren MP4-23 is a remarkable replica of Lewis Hamilton's 2008 F1 Championship winning car – complete with easily detachable parts to allow easy access to the details beneath.
Aircraft – Take to the model skies with our 1:16 scale Sopwith Camel Fighter Plane. An ideal model for beginners, this is an easy-to-build replica of the famous British WWI biplane. If you're looking for a more adventurous project, you can't go past our 1:144 scale Thunderbird 2 replica. Not only do you get to build International Rescue's famous heavy freighter, but you'll also receive 20 support vehicles – something to entertain the whole family!
Ships – While not a starter model, our 1:84 scale Sovereign of the Seas is a beautiful build. 1100mm long and 900mm tall, this stunning ship has accurate masts, rigging, guns and winches. If you're looking for a ship that will really stand out on display, check out our 1:65 scale Vasa, which is adorned with replicas of the bright sculptures and ornaments that made her famous.
Bikes – Get your creative engines going with Valentino Rossi's MotoGP bike, the Yamaha YZR-M1! At 1:4 scale, this replica is large enough to really appreciate the bike's impressive parts and accurate livery. For a model that packs a little more punch, our 1:4 Suzuki Hayabusa might be for you. In addition to being a faithful replica, this model also comes with working lights and authentic engine sounds.
Military – A must if you're looking for a build your children can enjoy, our 1:16 scale T-72 Tank is a remote controlled replica that includes realistic sound effects, a movable turret and cannon, gun recoil, and muzzle flash. At 1052mm in length, our 1:250 scale Battleship Yamato is full of amazing details, including brass propellers, cast metal turrets, and a planked deck – a satisfying build for any military or ship enthusiast.
An off-screen activity for Star Wars fans
We love Star Wars. There. We said it. But what do you do after you've watched every film, and binged every episode of every Star Wars show, twice? If you're like us, you probably love the ships and droids just as much as the stories themselves. So why not build your own? Our Millennium Falcon and X-wing replicas come with amazing details to wow you and your kids. And if you're looking for an interactive scale model that doubles as a new companion – you can't go past our 1:2 scale R2-D2!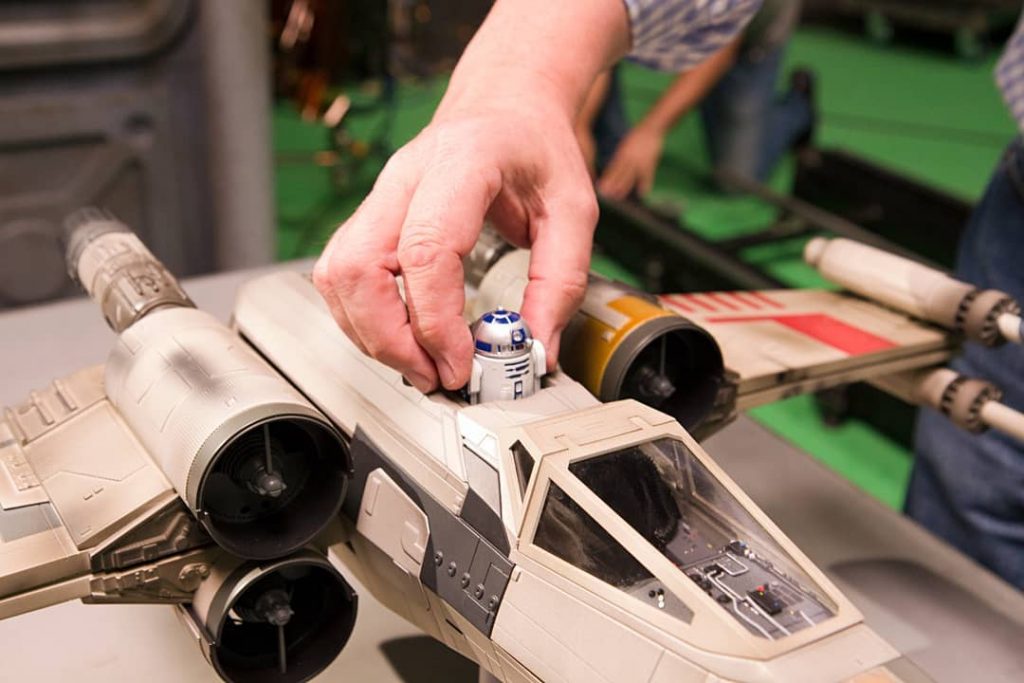 A great activity to involve the kids
If you need activities to do at home with your children, scale modelling is for you. Scale models are a great way to encourage your child's creativity and spark their imaginations. In addition, scale models can be good for developing their fine motor and problem-solving skills. You can get them started with a fun Viking Ship and Pirate Ship, or introduce them to the RC model world with our Red Bull RB7 F1 Car! Replace screen time with modelling time and create moments that you'll both cherish.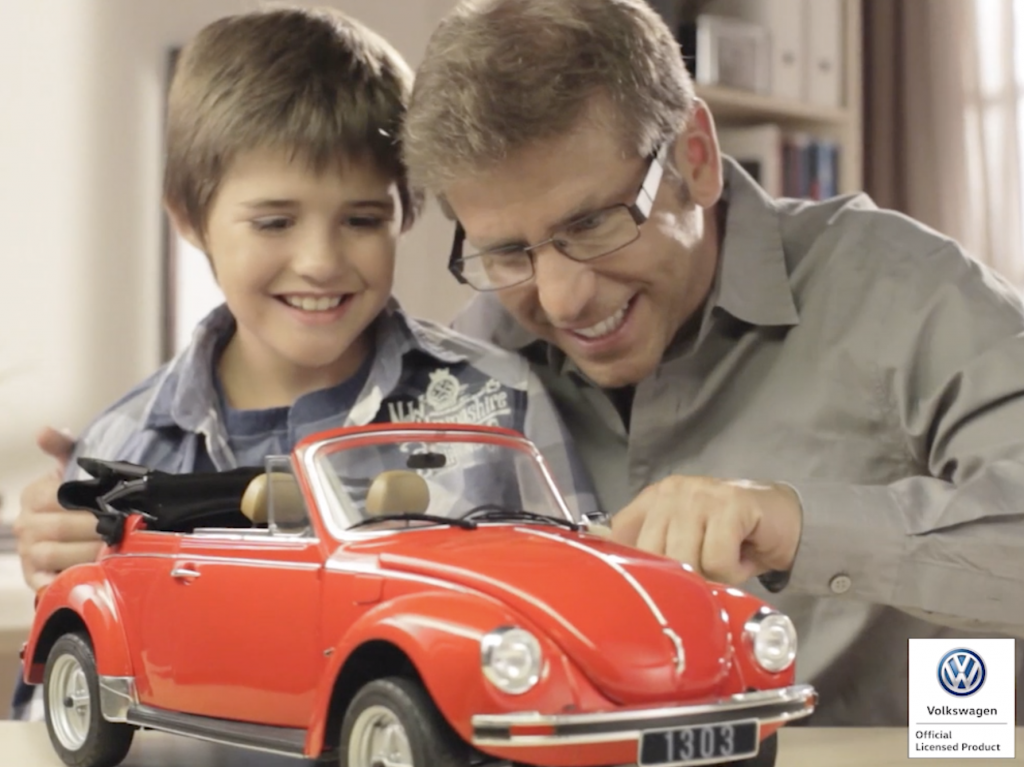 Tips and advice for building models
As a new or novice scale modeller, there are many things to learn and explore on your building journey. If you're a little worried about where to start, or where to go next, check out our introductory tips below:
Choose something you love – scale modelling is more of a marathon than a sprint. Select a scale model that you are excited to build, so that you keep momentum from start to finish.

Fill your toolkit – while instructions will guide your way, you'll need a range of tools to complete your masterpiece. Check out our

tool guide

before you start!

Be like MacGyver – look around your home, and make use of all your ordinary household items! Paper towels, clothes pegs, zip lock bags and toothpicks can all make your scale modelling easier.

Feel free to fail – this is a rule that even the most experienced scale modellers live by. Making mistakes, and learning from them, is a big part of the process. So have fun, try new things, and grow as you go!
For some more specific scale modelling tips, make sure to check out our Beyond the Basics Guide, Glue Guide, Paint Guide, and Weathering Guide.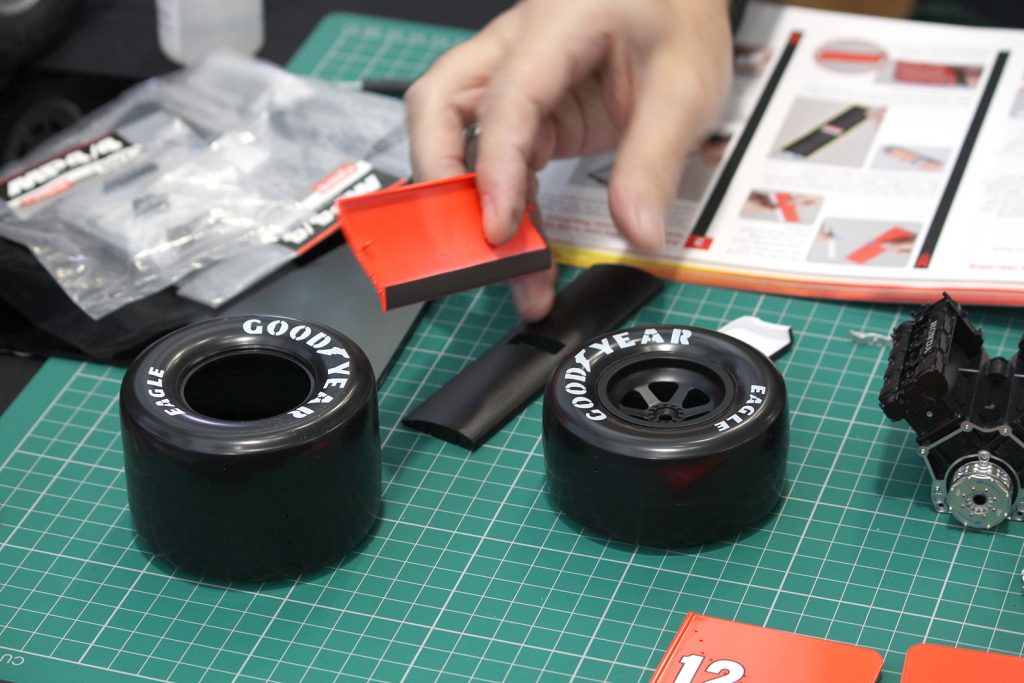 Subscription or full kit?
At ModelSpace, we want to cater to the needs of all scale modellers. With that in mind, we offer two different options for ordering your favourite scale model:
Subscription – If you sign up for a scale model subscription, you'll pay-as-you-go and receive new parts, instructions, and plans for your model each month. With the total cost of the model split over a longer period, this is an affordable way to get a large scale model, and gives you something to regularly look forward to in the mail.
Full Kit – If you'd rather receive your entire scale model up front, our full kit option is the one for you. With one easy payment, you'll receive every stage of your scale model in one go. This means you can set your own building pace, so if you've got the time available you can finish your scale model much quicker.
Whether you're running out of activities to do at home, or just want something that can be enjoyed for a long time, scale modelling might just do the trick. With so many elements involved with each build, there's something different for everyone – including children! Explore our variety of large scale models now, and check out our FAQ and Delivery pages for more details. Again, we hope you are all staying home if you can and remaining safe – remember, together we can do it!