ModelSpace Scale Modeller of the Month – June 2017
Building scale models is a long-term hobby, one that requires a lot of time and commitment if you are to finish with a model you are proud of. This month's Scale Modeller of the Month has spent many hours building, with highly detailed and intricate wooden ships being his current focus. Having already completed some fantastic work, we are proud to introduce Bernd Peppmeier – our June Scale Modeller of the Month!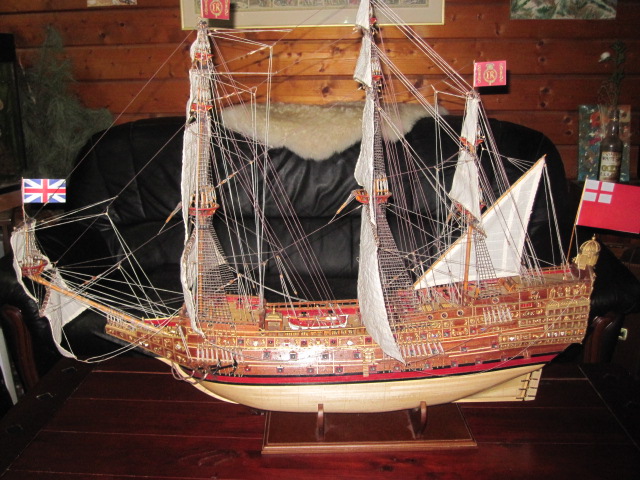 Bernd's De Agostini ModelSpace 1:84 Sovereign of the Seas scale model
1) What made you start building models? Do you remember your first scale model?
My first serious entry into building scale models was the Tiger tank with full interior. My father was a tank driver, so I wanted to see what his "work place" looked like.
2) How long have you been making models for?
I started in 2003 with plastic models, and found my real home with historical wooden ship models in 2005.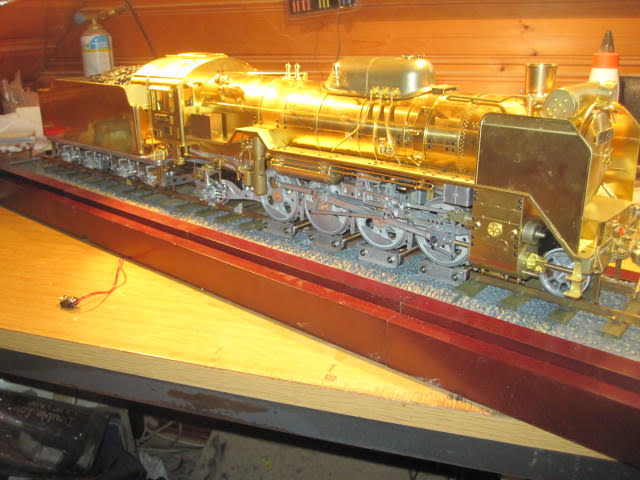 Bernd's De Agostini ModelSpace D51 locomotive scale model
3) What is the hardest part of the model making process?
Usually the beginning. You start of thinking the beginning looks very easy, but a small mistake at the start can ruin the whole model at the end!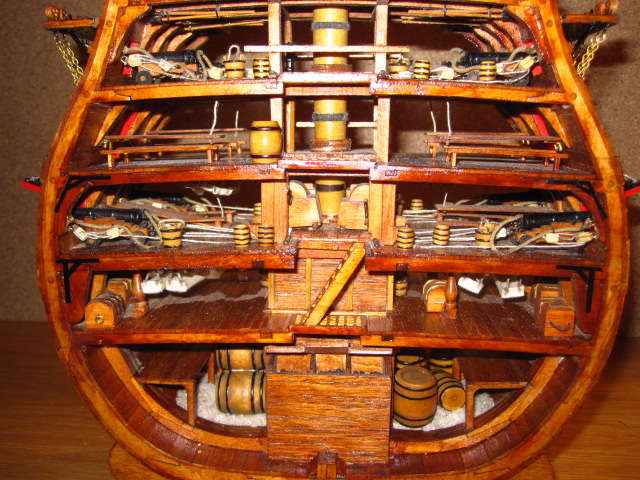 Bernd's De Agostini ModelSpace 1:72 HMS Victory cross-section scale model
4) How many models have you built? Do you have a favourite?
Oh my god – I don't know exactly how many I have built so far. If you ask my wife, she would probably say too many, because there is no more space to present them 🙂
My favourite model would have to be my current build, the Vasa. It should be my first model with hardly any modification. My goal is to build the Vasa with an open body, to show it with full interior and with invisible lighting.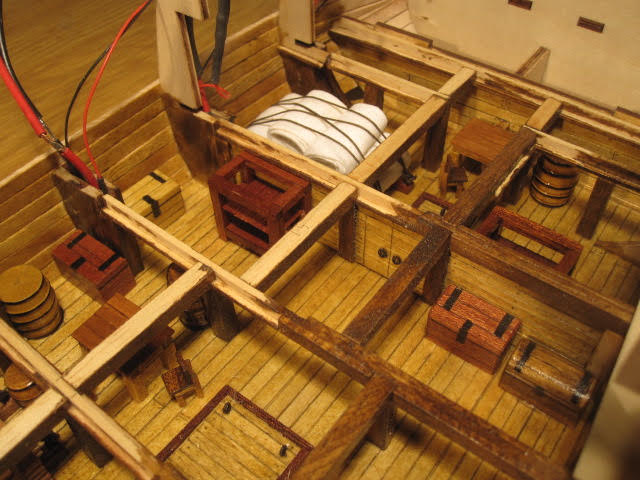 Close up of Bernd's Vasa scale model ship
5) What is your top tip for others building scale models?
Don't hurry, always be patient! Building models is not a race, you don't get a prize if you finish first! If there are problems, go to the ModelSpace forum and ask! Remember: there is no such thing as a silly question! When you ask, you are guaranteed to get the best help from the specialists!
6) Are there any other modellers that inspire you, or have helped you?
Oh yes!!! When I started as an absolute newbie with wooden ships (in my case the HMS Victory), the German ModelSpace forum was not active with such models. I then got a lot of help in the UK ModelSpace forum, especially from Mr T. Thanks a lot again, Tom!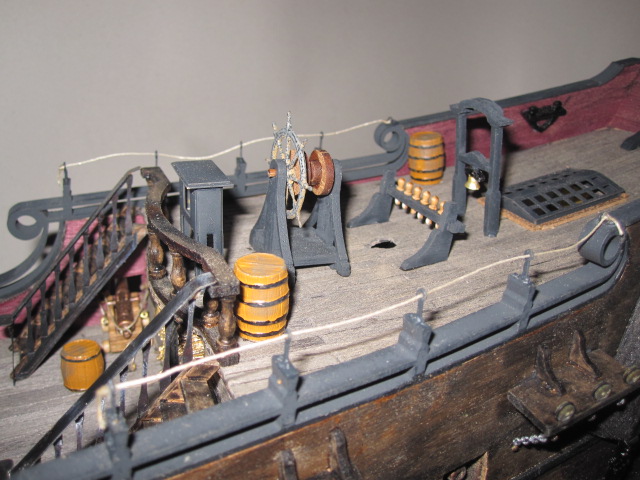 Close up of Bernd's Black Pearl scale model ship
7) Do you have any other hobbies outside of model building?
Well, the most important thing for me is spending time with my family, especially my wife and our 2 dogs (in my eyes also a part of the family), and driving with them to Denmark.
Bernd is a great example of someone who has embraced his passion, and found a great balance between scale modelling, family, and life. His talent, like all the builders in our community, really shines through in his work, and it is a privilege to be part of his scale modelling journey. Want to be our next featured scale modeller, or have a friend that deserves recognition? Let us know in the comments below, or on Facebook, Twitter, Instagram, Google+ or Pinterest. We can't wait to see more inspirational work, so keep sharing your build photos and videos with us!