Mazda Cosmo – History of the Rotary Engined Pioneer
When you think of Mazda cars, you probably think of their iconic Mazda RX-7 or Mazda MX-5 Miata – both famous in their own right. But before these much-loved sports cars hit the market, there was another legend that went a long way in putting Mazda on the map. Produced from 1967 to 1995, the Mazda Cosmo showcased their innovation like nothing else, and helped launch Mazda Wankel engines to the market. So how did this car come to be, and what made it so great? Read our blog below to explore the Mazda Cosmo's history!
Inspired by Space
If you were alive in the 1960s, or you've learnt a little history about that era, you may recall headlines being dominated by the Space Race – a competition between the United States (USA) and the Soviet Union (USSR), for space technology supremacy. The Japanese car manufacturer, like the rest of the world, was inspired by this quest for space supremacy. Mazda sought their own automotive advancements and innovations, and after discovering the Wankel rotary engine, their space-inspired Mazda Cosmo took its first step toward reality.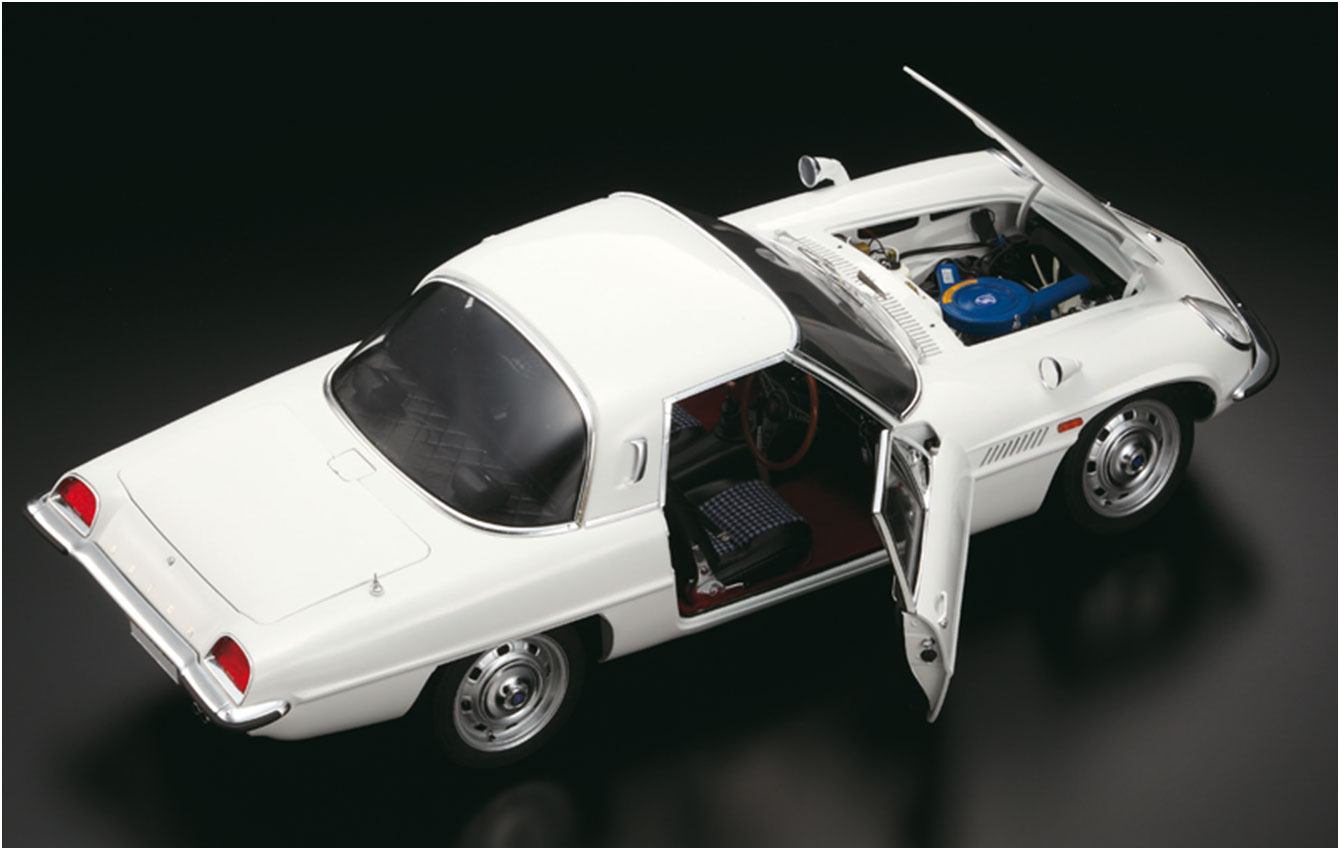 Creation of the Wankel Rotary Engine
It's safe to say that Felix Wankel, a gifted and highly imaginative German engineer, had a dark past. He had ties to the Nazi party throughout the 1920s and 1930s, was arrested in 1933 after run-ins with Heinrich Wagner, and was made a member of the SS in 1940. During World War II, he was directly involved in the development of rotary valves and seals for German navy torpedoes and aircraft. He was then imprisoned by France after the war in 1945, with his operations shut down by occupying French soldiers. In 1951 though, Wankel was finally able to get back to what he did best, and by 1957 he created the first running rotary engine. Converting pressure into rotating motion, Wankel's pistonless rotary engine achieved 21hp, and kicked off a brand new automotive technology.
Converting pressure into rotating motion, Wankel's pistonless rotary engine achieved 21hp
Mazda's Rotary Engine
Mazda lost its race to produce the first Wankel rotary engine powered car, with German manufacturer NSU Motorenwerke AG releasing the NSU Spider in 1964. Initial attempts to incorporate the Wankel rotary engine in a Mazda car failed almost instantly, setting the Japanese team back. But Mazda's valiant team of engineers were not quick to give up. Led by chief engineer Kenichi Yamamoto, they solved one of the rotary engine's major problems – the rotor's vibrating apex seals impacted the housing, causing "chatter marks". Their solution? Use hollow cast iron apex shields. This modified engine went into the 1963 Mazda Cosmo prototypes, and was developed further through the inclusion of carbon/aluminium apex seals. This innovation-driven rotary engine would become the 982cc twin rotor L10A, and was the engine that made it into the first Mazda Cosmo shown to the public.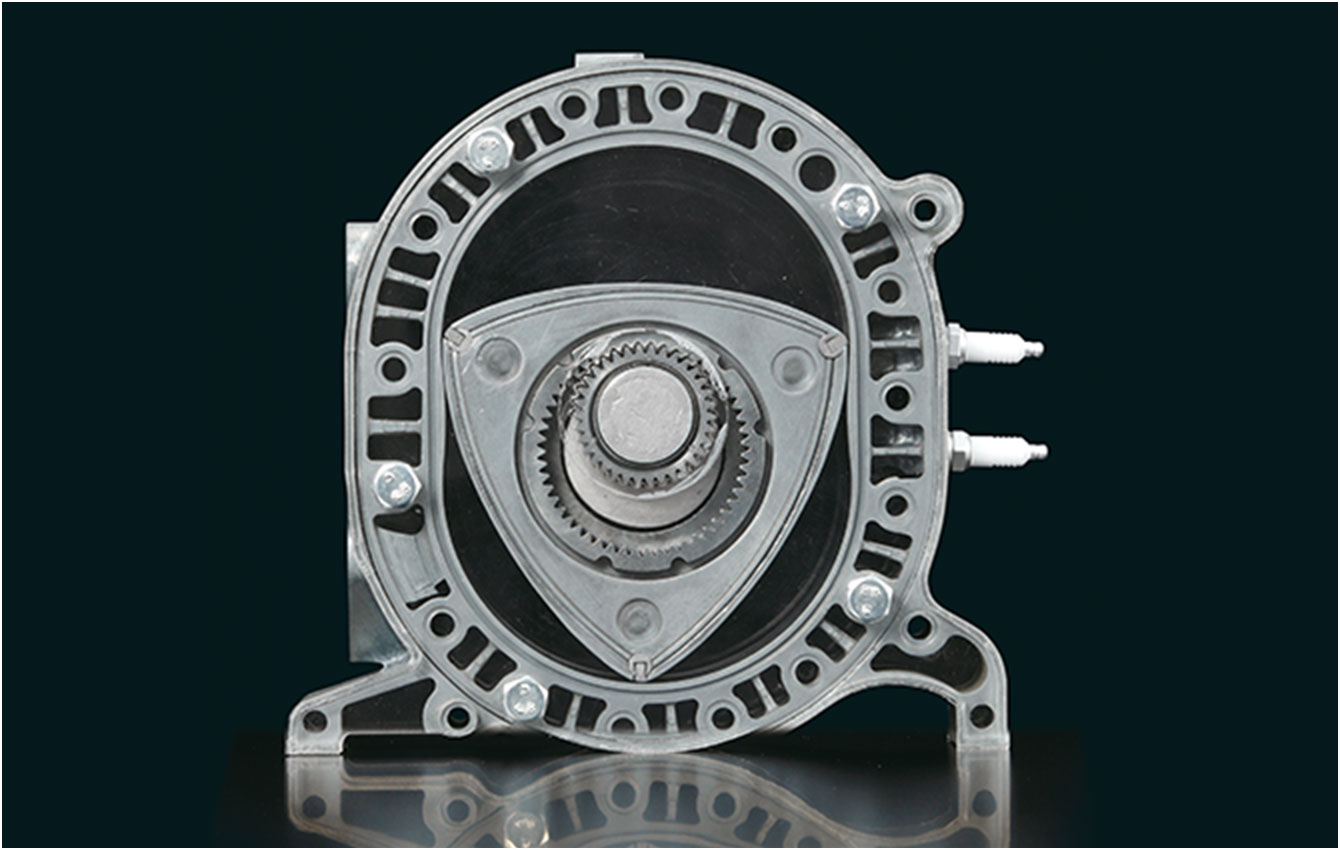 The Mazda Cosmo's Power and Style
Officially launched on May 30, 1967, the Mazda Cosmo was a revelation, changing the automotive landscape forever. Its rotary engine, with a 491cc x2 capacity and 110ps max power, gave the Mazda Cosmo a top speed of 115mph (185kmh) and a 16.3 second quarter mile. Beyond the engine, a lot of attention was also given to how the Cosmo would look. With a front-end inspired by the Jaguar E-type, and a rear inspired by the American Thunderbird, the all-white Mazda Cosmo combined speed and power with a unique yet attractive look that captured the attention of the automotive buying public.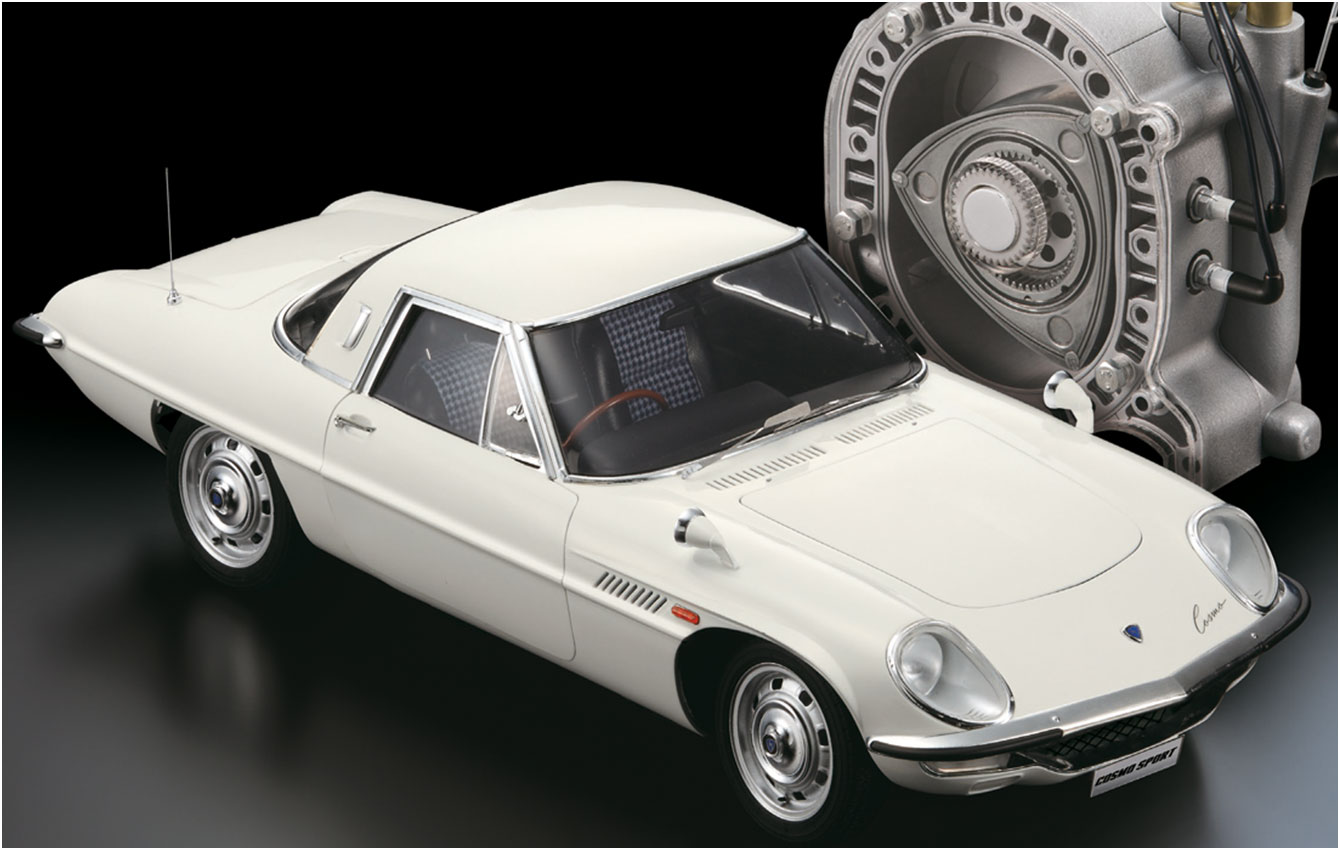 A True Sports Car
Not satisfied with it being just a reliable and enjoyable car for everyday road drivers, Mazda decided to give the Cosmo a real test in 1968. Encouraged by Kenichi Yamamoto, two modified Mazda Cosmos were entered into the gruelling 84 Hour Marathon de la Route at Germany's Nürburgring racing circuit. Fitted with a peripheral and side port switching intake system, and tuned up to 128hp, the cars performed well in the field of 58 cars, holding fourth and fifth place respectively for most of the race. Though one car eventually retired following a failed axle, the other went on to claim fourth place – a magnificent result for Mazda. This kicked off Mazda's rotary engine racing legacy, which continues to this day.
Following the production of the first Mazda Cosmo, more than 1.99 million vehicles with rotary engines have been produced globally – a testament to this car's impact on the automotive world. Innovation, excellence, and a desire to keep improving remain part of Mazda's DNA, and it all started with the Cosmo. Want to capture this iconic car's legacy? Subscribe now to build your own 1:8 scale Mazda Cosmo, as well as a stunning 1:2 scale 10A rotary engine replica!