Classic Vespa Scooter – Common Questions
Freedom, joy, and youth – these words are all synonymous with the world's most famous scooter – the Vespa. But how much do you know about this Italian design icon, and what makes our 1:3 scale model Vespa 150 GS a must-build for any automotive enthusiast? Read on to discover the fascinating history of this two-wheeled legend!
What does Vespa mean?
Nowadays, when somebody mentions the name "Vespa" we all think scooter, but where did that name come from? When the first Vespa was produced in 1946, the Piaggio family found themselves, like many Italian families, struggling with the repercussions of the Second World War. Eager to reinvent themselves and hungry for ideas that would have mass appeal, they focused their energy on creating a simple and affordable mode of transport.
They settled on "Vespa" – meaning "wasp" in English
In their factory based in the town of Pontedera, Tuscany, Enrico Piaggio found the answer they were looking for – a practical, and ultimately inexpensive two-wheeled vehicle. All it needed was a name, and taking inspiration from the shape of its engine and the sound it made, they settled on "Vespa" – meaning "wasp" in English. The perfect name, for the perfect two-wheel scooter.
Why is Vespa the best scooter?
The Vespa could be found everywhere in the 1960s, and was a symbol of imagination and unparalleled freedom. It was also excellent at navigating post war streets, zipping around busy towns and cities with ease, and made parking a breeze – something that still plagues European cities today!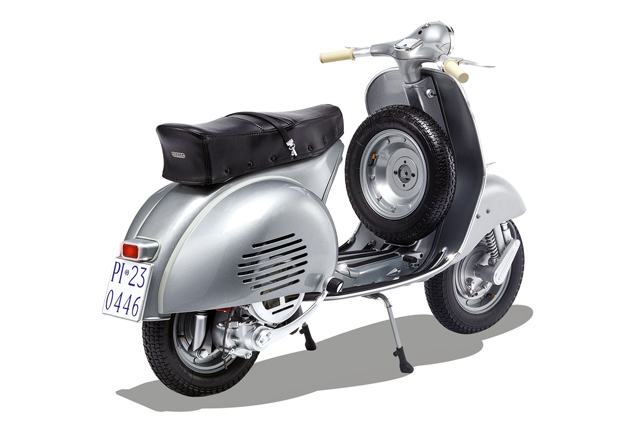 Initial sales were slow when it launched in 1946, however by 1950 there were more than 60,000 units being produced every year – demand was at an all time high! Its popularity continued to swell with positive public support, and it was soon licensed for international production, making it a truly global sensation. Combining a sleek style with superb manoeuvrability and speed, it's impossible to look past the Vespa as your scooter of choice.
How fast can a Vespa go?
Like all modes of transport, the Vespa's speed is determined by its weight and the size of its engine. Typically, the 50cc Vespa Primavera can reach speeds of up to 64 km/h (40 mph), whereas the 300cc Vespa GTS can reach 118 km/h (73 mph). That's certainly quick enough to scoot around most of the world's roads!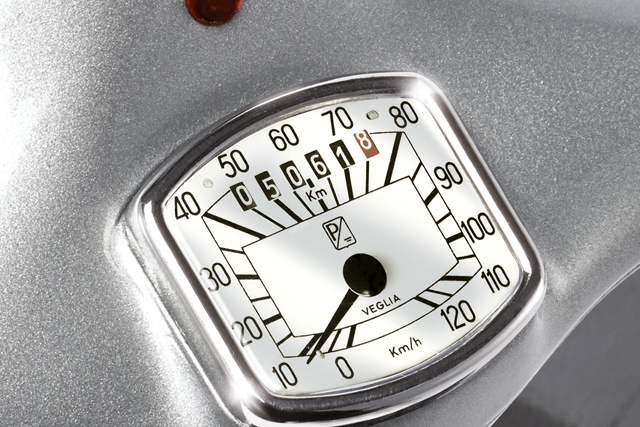 How many CC is a Vespa?
There are a range of different Vespa models available these days, depending on your personal preference and need for speed. These include the LX 50, LX 125, and LX 150, as well as GTS 125, GTS 150, GTS 250, and GTS 300. No matter what you're looking for in a Vespa, you can rest assured that the perfect scooter is just waiting for you!
Who'd have thought Wolverine's mode of transport was a black Vespa?
What makes a Vespa worth buying?
If you're serious about securing your own scooter, below are a few reasons why a Vespa is the smart choice:
They're sturdy and robust – their steel monocoque frame means it won't fall apart easily, no matter how hard you ride, and will last for many years

Vespas have hydraulic brakes, automatic transmissions and the newest models offer ABS and traction control, giving you a machine that is responsive and easy to use

The Vespa line isn't often retooled – this means you can reuse your accessories in the event that you upgrade your model in the future

They hold value – Vespa is an iconic brand, and to own one is to own a piece of automotive history. New models and paint combinations mean that your Vespa will become an instant collectible.

They just keep going – if properly maintained, your Vespa will clock up some serious miles without stuttering or letting you down.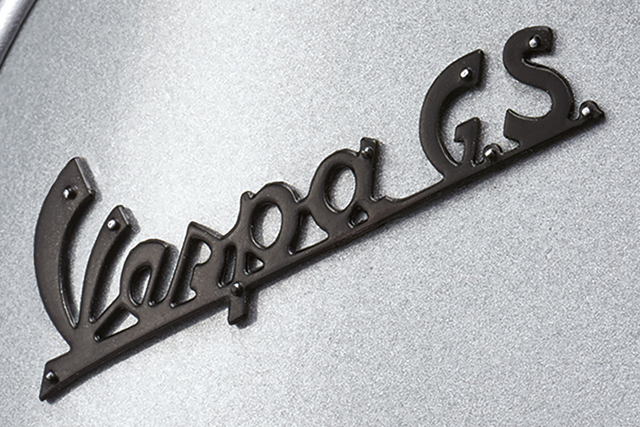 Who owns a Vespa?
With its seriously cool design and style, it's no surprise that celebrities have become fans of the Vespa scooter. Below is just a quick overview of famous people who have either ridden or owned Vespas:
Jason Segel and Paul Rudd – this comedic duo rode a Vespa in their hilarious bromantic comedy, "I Love You, Man"
Mickey Rourke – with his rugged looks and attitude, this one may come as a surprise. Rourke was unfortunately arrested for a DUI while riding his seafoam green Vespa home from a nightclub – sometimes it's best to leave the scooter at home!
Naomi Watts and Liev Schreiber – though no longer together, they were spotted scooting around NYC on a white Vespa while they were a couple.
Michael Schumacher – back when he was racing for Ferrari in F1, Schumacher had a personal Ferrari-red Vespa – it even had his name on it!
Brad Pitt – while shooting on location in Montreal for "The Curious Case of Benjamin Button", he was spotted cruising the streets on a dirty blue Vespa.
Hugh Jackman – who'd have thought Wolverine's mode of transport was ablack Vespa? Not us!
Audrey Hepburn – starring in her breakout role, Hepburn and the Vespa were a match made in cinematic heaven in the 1953 film "Roman Holiday".
Whether you're looking for an easy-to-use mode of transport to get you from A to B, or you're in the market for a little piece of automobile history, the Vespa should be at the top of your list. With over 70 years of history, this design masterpiece deserves its place as the world's most famous scooter. If you're looking for a scale model project that captures its beauty, style, and legend, look no further than our 1:3 scale model Vespa 150 GS!