How to Make Model Cars
Whether you're an automotive enthusiast, or love a famous car from television or movies, scale model cars are an excellent way to combine your passion with a splash of DIY and a dash of creativity. But if you're new to this particular hobby, chances are you know little about how to make model cars. Never fear! We've got more than a few miles under our scale modelling hood, and we're here to help! Read on for a quick overview on all you need to know on how to make model cars!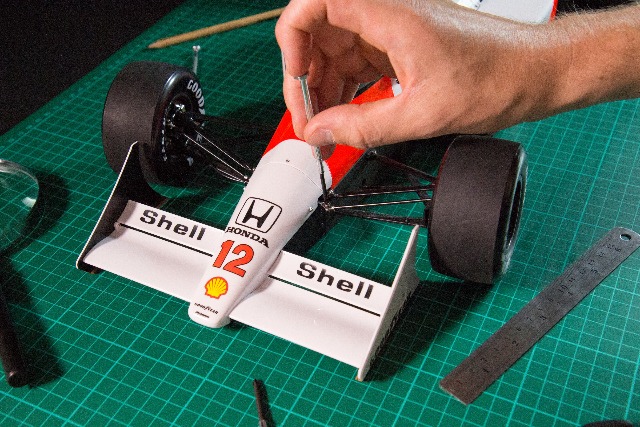 Choosing your model
Before you start cutting, glueing, welding or painting, the first step for how to make model cars is finding your vehicle of choice. Are you looking for something classic, like the Jaguar E-type or Porsche 911 Carerra? A film star like the Mustang Shelby GT500 or VW Beetle 1303 Cabriolet? Or something a little different, but no less iconic, like the VW T1 Samba Camper Van?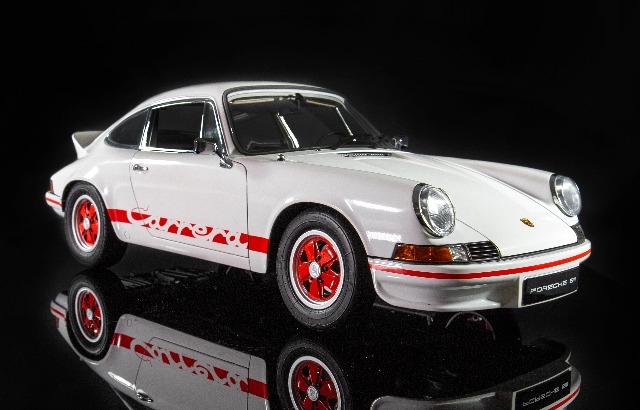 Once you've selected your vehicle, but before you can start that scale modelling engine, the next step is to find one that is the ideal size for you. To help you decide, check out our scale guide. A lot of the models we offer are large scale, which may make them trickier to display but there are excellent benefits. These include larger parts which are easier to handle, and greater detail than smaller models.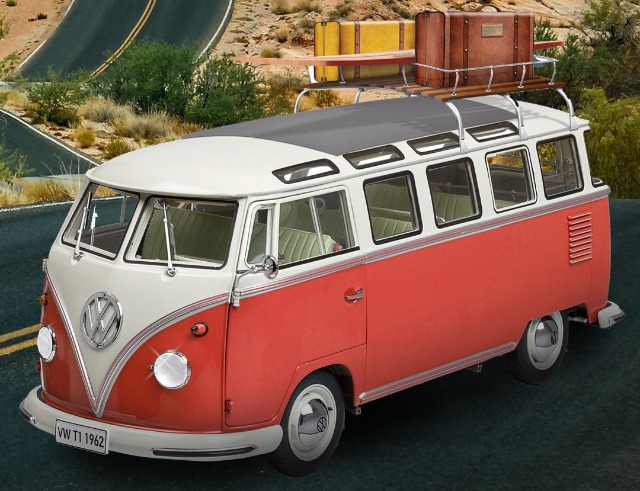 In addition, when learning how to make model cars you may want to consider an RC or remote controlled car instead of a static model. As with the above options, this really comes down to personal preference. Do you want a model car that can cut it on the streets or miniature race tracks? Or do you want a model car you can display proudly in your living room or bedroom?
Starting your build
So you've ordered your model car kit, received your parts, and you're rearing to go. What's next? If you're a scale modelling novice, there are a couple of major steps before you get out of the starting block.
Firstly, you'll need a well-balanced set of tools if you're serious about learning how to make model cars. Like any good auto mechanic, having the right tools can be the difference between a purring engine, and one that won't start at all. To save yourself some time, check out our handy scale model tool guide! If you're going down the RC route, give our RC tools guide a quick read too.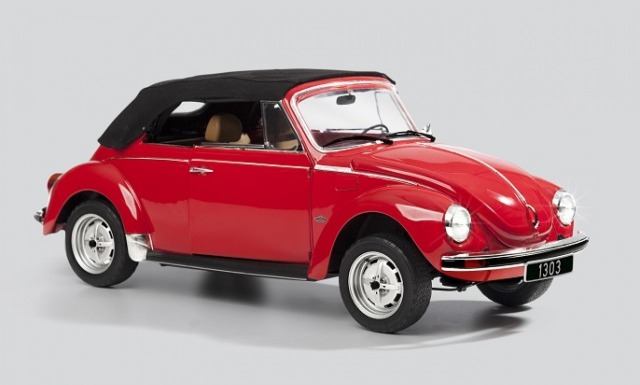 The next important step is to decide where you're building. You can build a scale model almost anywhere, but here are a few pointers for choosing your model car workshop:
Bench size – simply put, you'll need a desk or bench that is large enough to hold the many parts that make up your model car

Lighting – you can't (or at least shouldn't try to) build a model car in the dark. Make sure you have ample lighting to allow accurate scale modelling.

Storage containers – as mentioned above, your model car kit will come with many parts. Avoid losing any key components by storing them in organised boxes or drawers.

The right seat – model car building is a long-term project. Do your body a favour and select a chair in which you can comfortably sit.
Finally, before you start building your model car, we recommend reading the kit instructions thoroughly. Even if the steps appear obvious, the instructions will at the very least give you an idea of the order in which you will need to work. The last thing you want is to pull your model car apart because you've found some extra pieces that should have gone into the engine or chassis! This is also a good time to make sure you have all the parts that are listed.
Finishing your model car
If you've follower the instructions clearly, you should (hopefully) have a model car that accurately resembles what is shown in the manual. Next comes one of the big parts when learning how to make model cars – the finish! No, we're not talking about the checkered flag – we mean the way your model car is going to look when completed. Is it going to have a slick, polished look? An aged, weathered look? Are racing stripes or decals required?
This is where you can really inject some artistic license and showcase your skills and imagination. All of the ModelSpace cars are designed so that you are left with a stunning looking vehicle without much to do in the way of painting, polishing, or weathering. But if you want your model car to have a more unique look, check out our paint guide, decals guide, sanding guide or weathering guide to really make your model stand out!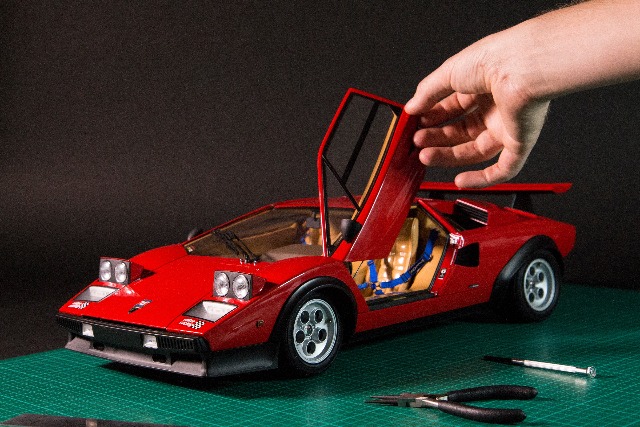 If you're on the hunt for your first scale model, or perhaps you're looking for a great gift for your children, you can't go past a model car. Even if you never get behind the wheel of a Formula 1 car or VW Beetle, you can still get immense joy out of hand-crafting and owning a high-quality scale model replica. What is your favourite car? And which cars make your must-build list? Let us know in the comments, and share your build progress on our Facebook, Twitter, and Instagram channels!