ModelSpace Scale Modeller of the Month – November 2017
Whether you're starting fresh, or you're a little wiser, scale modelling is an excellent hobby for relaxing, exploring ideas, and developing some unique skills. From war planes to historic ships, famous race cars to legends of pop culture, there's always something to fill your weekends, week nights, and any other free time you may have! Having built five model ships to date, we're proud to announce Martyn Ingram as our November Scale Modeller of the Month – check out his scale model story and build photos below!
1) How did you get started building scale models?
I started modelling a very long time ago when I was probably 8 years old with a Airfix Spitfire – the ones in the plastic bags. It was probably covered in glue and sticky finger marks, but I loved it so I carried on building lots of different aircraft over the years. Then life got in the way and I didn't do anything for years, then in 2013 I saw an advert for the Sovereign of the Seas on TV and went "wow I would love to build that", so I signed up for the part work and haven't looked back since.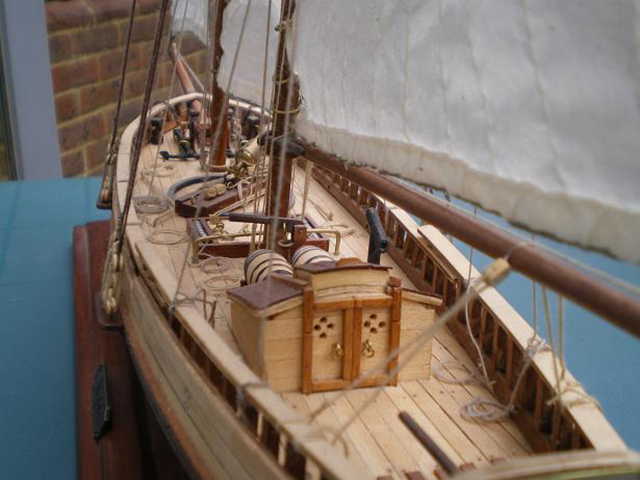 Martyn's De Agostini ModelSpace Virginia Schooner scale model
2) How many models have you built so far? Do you have any favourites?
I have built 5 ships – the largest being the Sovereign of the Seas down to the smallest being the Scotland. My favourite is definitely the Sovereign as it was the first.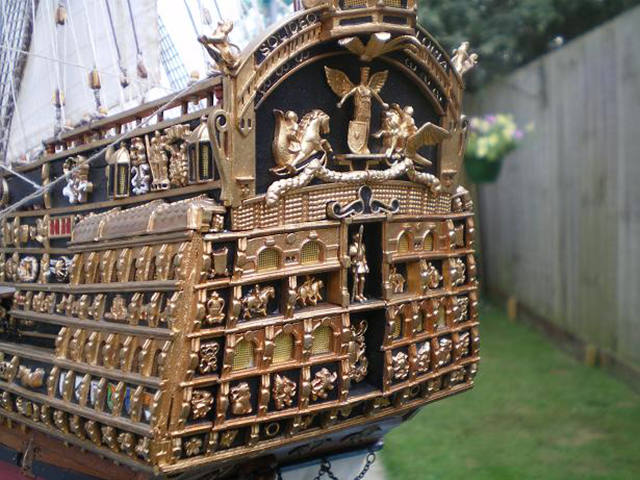 Martyn's De Agostini ModelSpace Sovereign of the Seas scale model
3) How much time do you typically spend during each build session?
It's a bit difficult to say how much time I spend on building as it varies widely. It all depends how busy I am at work, but I have been known to spend all day on a Sunday building.
4) What's the biggest lesson you've learned since you began building models?
The biggest lesson I have learned is to read the instructions at least three times for each part of the build, and also if you are not sure ask for help on the forum. There is no such thing as a stupid question, just one you don't know.
As most people who know me know, I never just build out of the box, I always add little details just to bring the model to life as everyone's build is different. The great thing about building models is you learn from every one you do and that's just brilliant.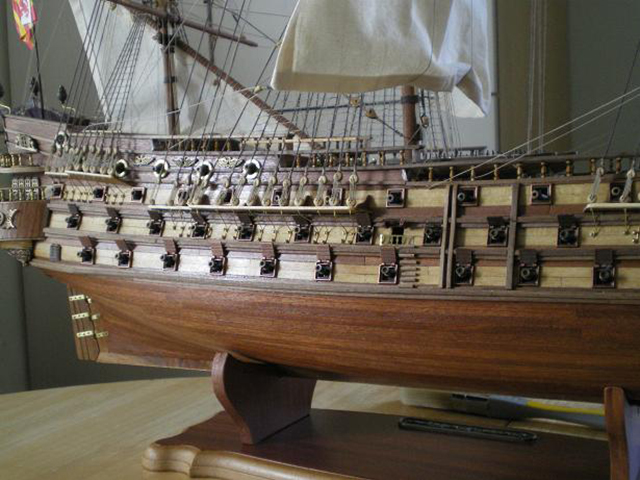 Martyn's De Agostini ModelSpace San Felipe scale model
5) Which scale models do you have on your list of future builds, if any?
I'm building the Soleil Royal at the moment but have the Trinidad in my stash, plus a scratch build I am thinking of doing which may take a few people by surprise so watch this space.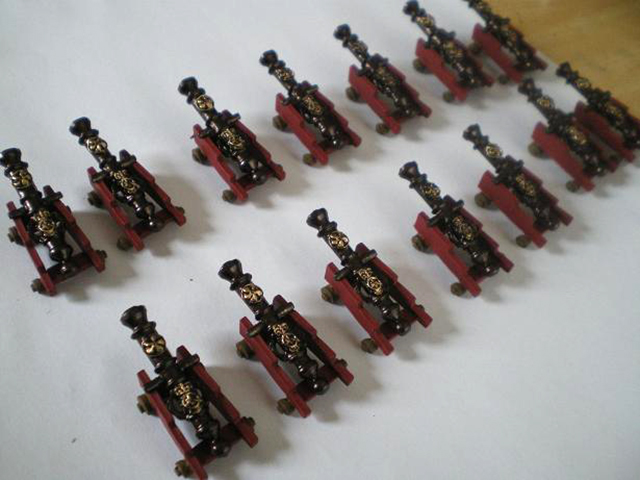 Cannons from Martyn's De Agostini ModelSpace Soleil Royal scale model
6) Do you have any other hobbies or interesting pastimes other than scale modelling?
I love my fishing and reading history books.
7) If you could build a model of anything in the world, what would you choose and why?
As I am a real fan of ships from the 15-16 hundreds a large scale kit of Mary Rose with a cutaway to show the lower gun deck with lighting would be brilliant.
We're looking for more great scale model stories and photos! Want to share your work with our incredible online scale modelling community? Contact us via the comments section below, or get in touch on Facebook, Twitter, Instagram, Google+ or Pinterest! We can't wait to see all of your build projects!