Our Best Diecast Models | ModelSpace
Unlike the large scale models that we offer as subscriptions or full kits, our diecast models come pre-made and ready to display. With such a wide range available, it might seem daunting for the novice collector to decide exactly which diecast models they should add to their collection. Fear not! Whether you're just starting out, or looking to add to your extensive range, we've prepared a list of our best diecast models – ready for you to take home today!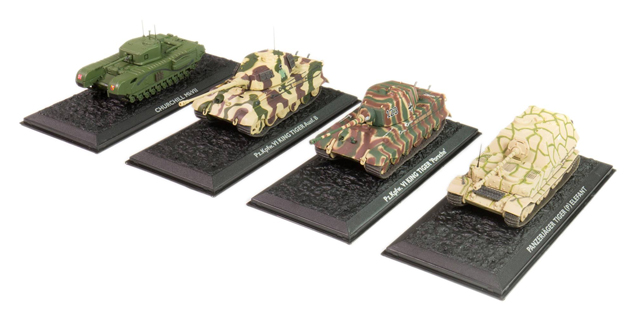 Dinky Toys and Dinky Trucks
Our Dinky Toys and Dinky Trucks ranges contain beautiful replicas of the original diecast models from the 1960s and 1970s. Features of these range include accurate metal replicas complete with opening parts, the same colours and insignias of the originals, and boxes featuring the original Dink Toys design. Here are just a few of the famous Dinky Toys and Dinky Trucks you can add to your diecast models collection:
Peugeot 204

Renault 12 Gordini

Simca 1100

Alfa Romeo Giulia 1600

Citroën DS 19 Police

Studebaker Tapissiere

Ford Esso Tank

Panhard Semi-trailer Calberson

Peugeot J7 Motorway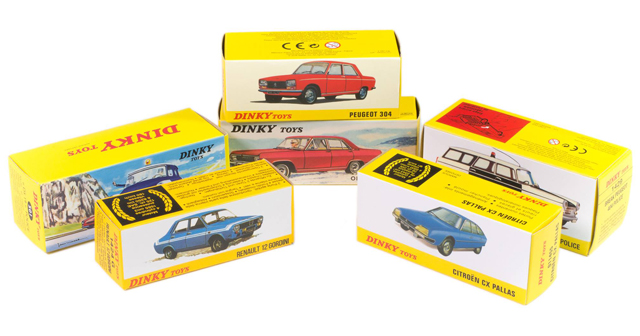 Diecast Buses and Coaches
The wheels on diecast buses and coaches may not go round and round, but they're captured perfectly in miniature detail! Immerse yourself in the world of public transport with our best diecast models of vintage coaches and legendary coaches. These unique series capture the history and beauty of some of the world's most famous buses and coaches, including: 
Ikarus 66

Bedford VAL

Mercedes Benz O 3500

Krupp Titan O 80

Leyland RTW

Fiat 306 Interurbano

Volvo B 375

GMC B School Bus

Star N 52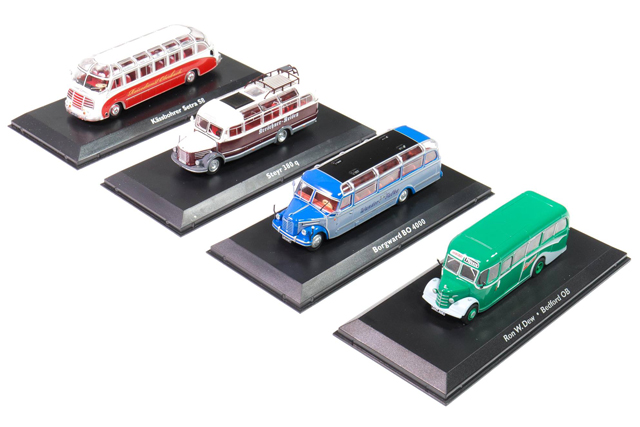 Diecast trams, trains, and locomotives
Combining sleek designs, engineering prowess and enduring longevity, there's a lot to love about the world's vast variety of trams, trains, and locomotives. With our comprehensive collections of diecast trams, diecast electric trains, and diecast legendary trains, there's something for every diecast model enthusiast! If you're not sure which diecast model to add to your collection, here is a short selection of the transport icons available:
Orient Express

SVT 877 Flying Hamburger

Santa Fe Super Chief

NS 1200

SBB CE 6/8 Crocodile

SNCF CC-40100

San Francisco Cable Car

Zurich Elephant CE 4/4 Tram

Barcelona Tramvia Blau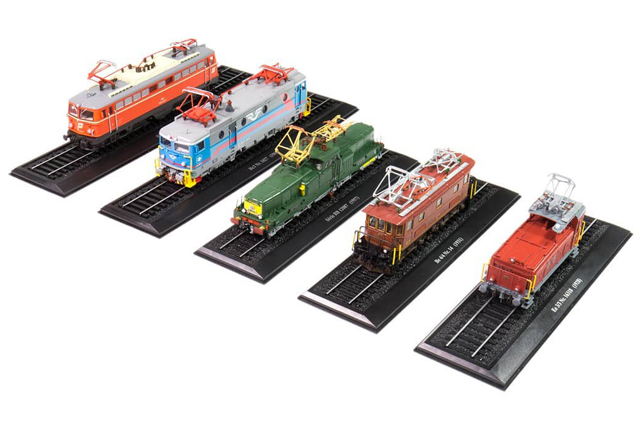 Diecast military models
On the ground and in the air, the second world war saw a host of innovative armoured vehicles and aircraft that truly changed the world as we know it. If military models are your area of interest, you can't go past our Tanks of WWII and Fighters of the Aces of WWII diecast collections, which include these stunning wartime replicas: 
Infantry Tank MK IV Churchill VII

Sturmmörserwagen 606/4 Sturmtiger Tank

Cruiser Tank MK VIA Crusader

Panzerjäger Tiger (P) Elefant (SD.KFZ. 184)

Messerschmitt ME 262

Lockheed P-38 Lightning

Supermarine Spitfire MK VA

Mitsubishi Zero

Focke-Wulf FW 190D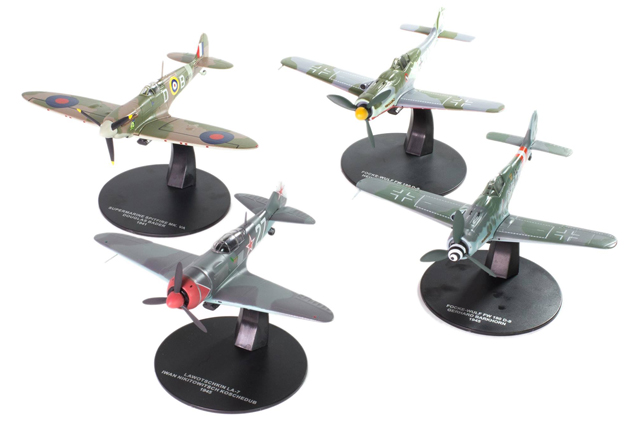 Starting a diecast model collection, and watching it grow, is a truly rewarding hobby for any scale model enthusiast. Whether you're on the hunt for classic cars, or looking for your next electric train, our different diecast model series have you covered! So take your time, explore the range, and take advantage of our bronze, silver, and gold collector offers for some great savings on our best diecast models!