ModelSpace Scale Modeller of the Month – June 2018
No matter what your age or experience, we've all got a unique story for how we got into the hobby, and what inspires us to keep building. Do you have a love of historic ships or wartime planes? Or perhaps you want to capture the legacy of your favourite race car or pop culture icons? Whatever it is, we love hearing what makes you tick as a scale modeller. This month's featured scale modeller started early and rediscovered his modelling passion later – with some fantastic results to show! Read on to hear Derek Williams' story, and check out some of his excellent scale models!
1) How did you get started building scale models?
As a child my mother painted lead soldiers for work, so I suppose it's a bit inbred. Then I built the old Airfix kits and with mum's help got the paint work sorted. Then my own children got involved and the experience was passed on. I then had a long period where model making went out of my life. About six years ago I gave up scuba diving after a serious lung infection and needed something to keep my mind active, I'm not the person who can sit and do nothing. Then the eureka moment came when ModelSpace arrived in my life and the story continues.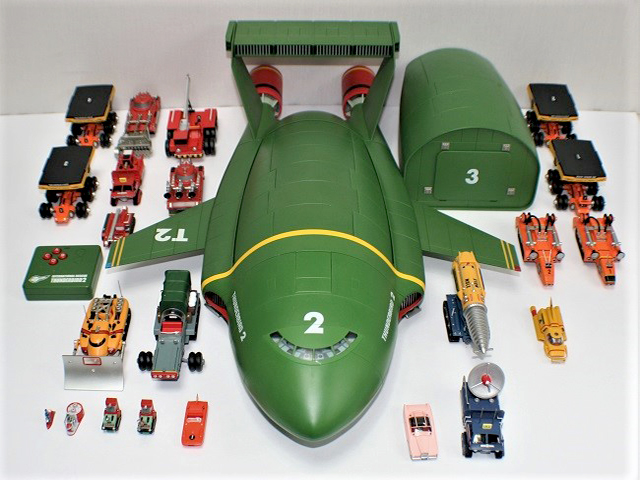 Derek's DeAgostini ModelSpace Thunderbird 2 scale model
2) How many models have you built so far? Do you have any favourites?
I have built numerous models and have quite a few in production. As for my favourites, the Douglas DC-3 and idbox! 3D Printer are at the top of my list as when I left school in 1972 I worked in the engineering field. The DC-3 is a real model building experience, and the 3D printer took me into the technological age at nearly 61.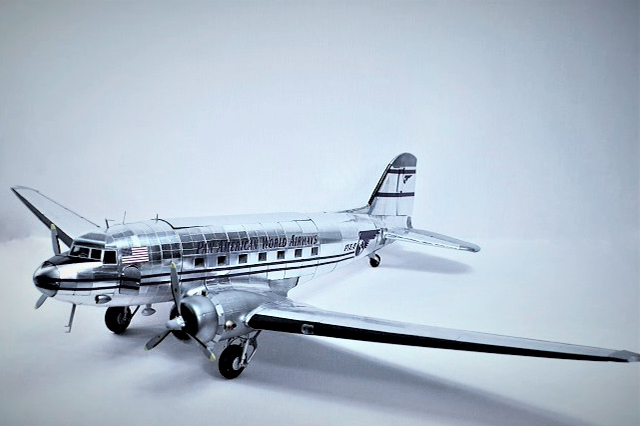 Derek's DeAgostini ModelSpace Douglas DC-3 scale model
3) How much time do you typically spend during each build session?
I'm semi retired so have the choice of spending as long as I want in a build session and therefore don't time anything. I hate clock watching.
4) What are your top build tips for fellow scale modellers?
Main tip for getting the best scale model is research your subject, then plan the build. When planning, look where your skills may need improvement and if need be purchase a real cheapy kit for practice sessions.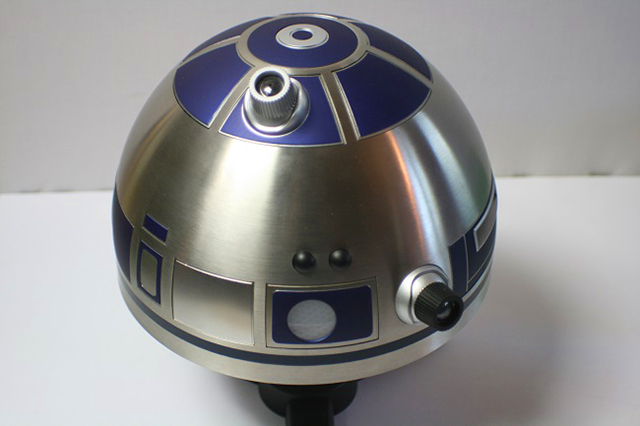 Derek's DeAgostini ModelSpace R2-D2 scale model
5) Which scale models do you have on your list of future builds, if any?
Ask me today and I could give you a list, then ask me again tomorrow and that list will have changed. I have a large stash of models to build, so roll on full retirement.
6) If you could build a model of anything in the world, what would you choose and why?
This is easy. A large scale RC Lancaster Bomber. I spend a lot of time at WW2 airfields and museums, it's where I do a lot of research and have met some great veterans of the Battle of Britain and Bomber Command.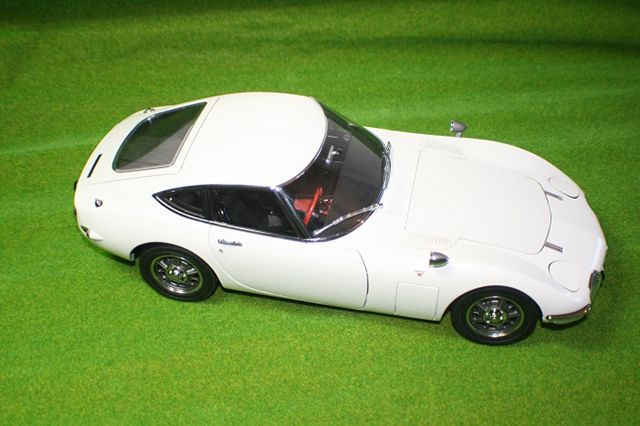 Derek's DeAgostini ModelSpace Toyota 2000GT scale model
7) Are there any other scale modellers, or artists that inspire you and your work?
Too many to name, but nearly all can be found on the ModelSpace Forum. It has to be the biggest gathering of model building experience and the required skills I have found anywhere on the net.
8) Do you have any other hobbies or interesting pastimes other than scale modelling?
As mentioned before, I love visiting old air bases and museums, add to that airshows and historic plane photography.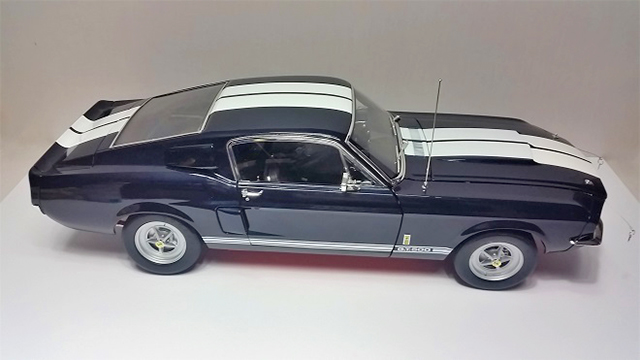 Derek's DeAgostini ModelSpace Shelby Mustang GT500 scale model
Keen to showcase your scale model builds, or know a fellow modeller that deserves some praise? Get in touch vial the blog comments now, or contact us on Facebook, Twitter, Instagram, Google+ or Pinterest! We look forward to hearing from you, and seeing more amazing scale models!