ModelSpace Senna McLaren MP4/4 Build Diary: Introduction
Without a doubt, the McLaren MP4/4 is a true Formula 1 legend. With Ayrton Senna and Alain Prost at the wheel, it owned the 1988 season and redefined racing dominance for years to come. DeAgostini ModelSpace's 1:8 scale model of the famous Senna McLaren MP4/4 captures the beauty and power of this magnificent machine in stunning detail, and over the next several weeks I will share my build progress on this blog.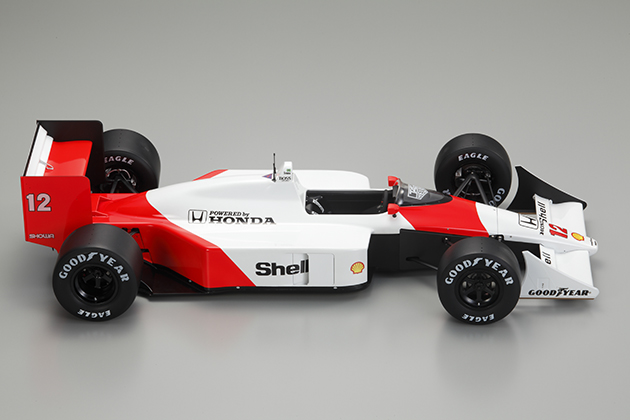 What I hope my completed model will look like!
Quick Intro
Full confession – I'm a long time admirer of scale models, but I am pretty much a beginner when it comes to building anything of note. When I was a younger lad I spent some time creating dioramas out of random household supplies, but nothing worth mentioning. That being said, I've always had a passion for all things creative, and I guess it was only a matter of time before I found my way back to the wonderful world of scale modelling.
Fortunately, I have a few places which I will be relying on to help me piece together this model without making any major mistakes: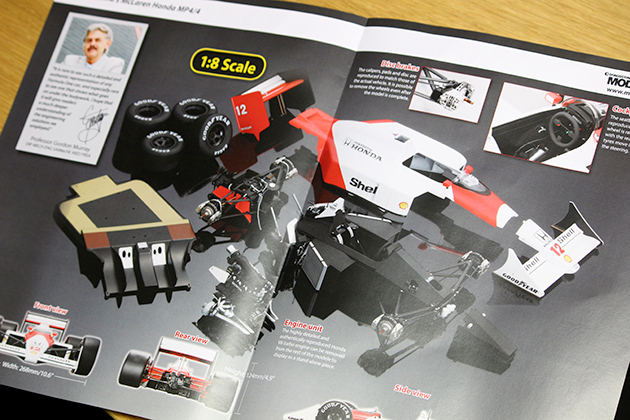 Inside one of the highly detailed magazines
Opening the Box
In order to build this model at a pace that suits my own schedule, I ordered the full Senna McLaren MP4/4 kit. When it arrived, I must admit it felt like Christmas day! Here's a quick glimpse of what is included: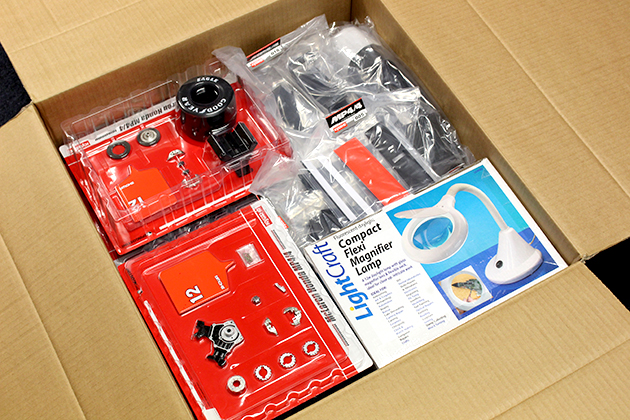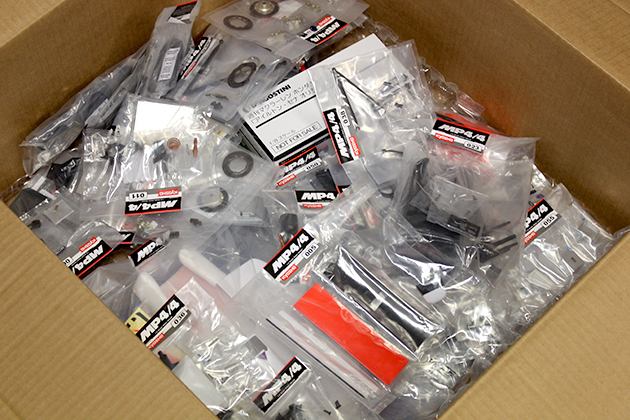 Free Gifts
I really should have checked the website before placing the order, but I was pleasantly surprised to discover a trio of excellent gifts included with my many model parts:
Self-healing 3 Layer PVC A3 Mat – I will be working at my desk, so this will be essential for avoiding any damage caused by cutting errors.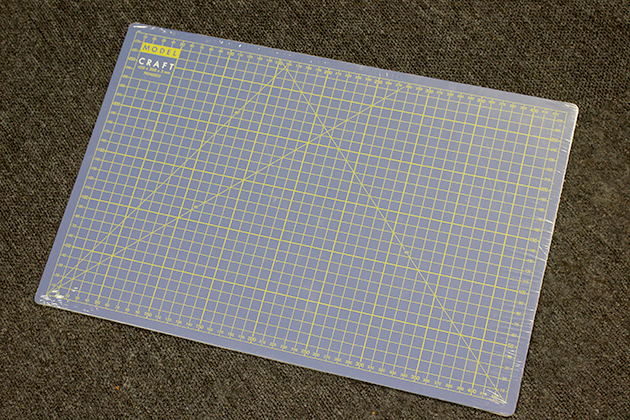 Senna Film DVD – made with the full cooperation of the Senna family and the Formula 1 Management, I can't wait to discover the full story behind F1's greatest driver!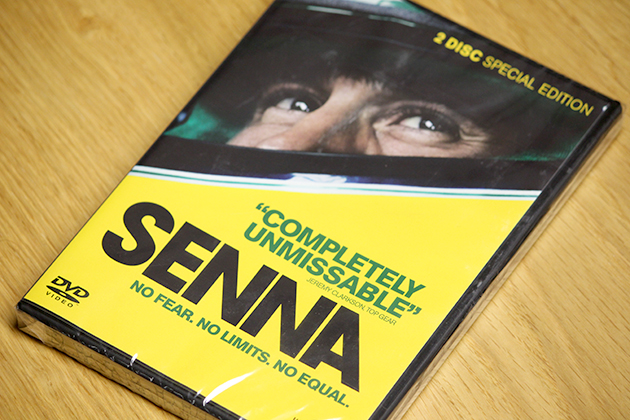 Compact Flexi Magnifier Lamp – I must admit my workspace isn't as well lit as I would like, so this 12w daylight lamp with glass magnifier will save my eyes when it comes to working on the finer details of this model.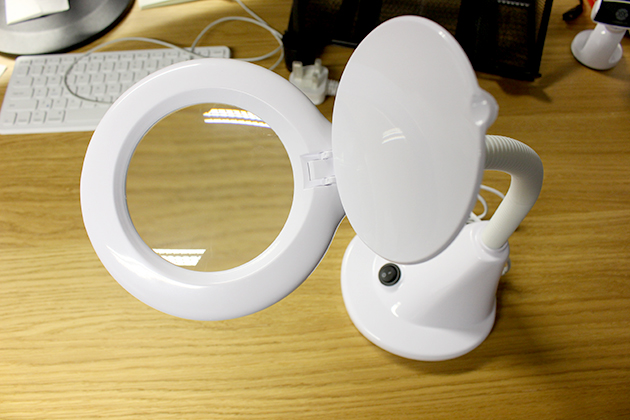 Now that I've unpacked the parts and made a mess of my work area, it's time to get started on what I'm sure will be an enjoyable, challenging new project. If you'd like to follow my progress, be sure to check in over the coming months to see just how well (or not so well) I'm doing!
Happy building!
– Brendon