Formula 1, 1988: Ayrton Senna and the McLaren MP4/4's Dominance
Although he only won the three Drivers' Championships, it is hard to argue that Ayrton Senna is one of, if not the most dominant drivers to ever take the wheel of a Formula One race car. After finishing in 9th place in his debut season with Toleman-Hart, he put in steady performances across the following three years with Lotus-Renault. But it wasn't until 1988, driving the now legendary McLaren MP4/4, that the world caught its first glimpse of this brilliant Brazilian's true potential.
Ayrton Senna and the McLaren team went on to redefine what a "dominant" season was
The Perfect Formula 1 Mix
Teamed with Alain Prost – already a two-time Formula One champion himself, Ayrton Senna and the McLaren team went on to redefine what a "dominant" season was. But while the pairing of these two talented drivers was a formidable combination, it was the addition of a truly remarkable car that allowed them to blow the competition away.
Such was the power of the 1.5L V7 Honda turbo engines of the McLaren MP4/4, that after only a few trial laps, Alain Prost advised Team Principle Ron Dennis that he knew they would win the Championship.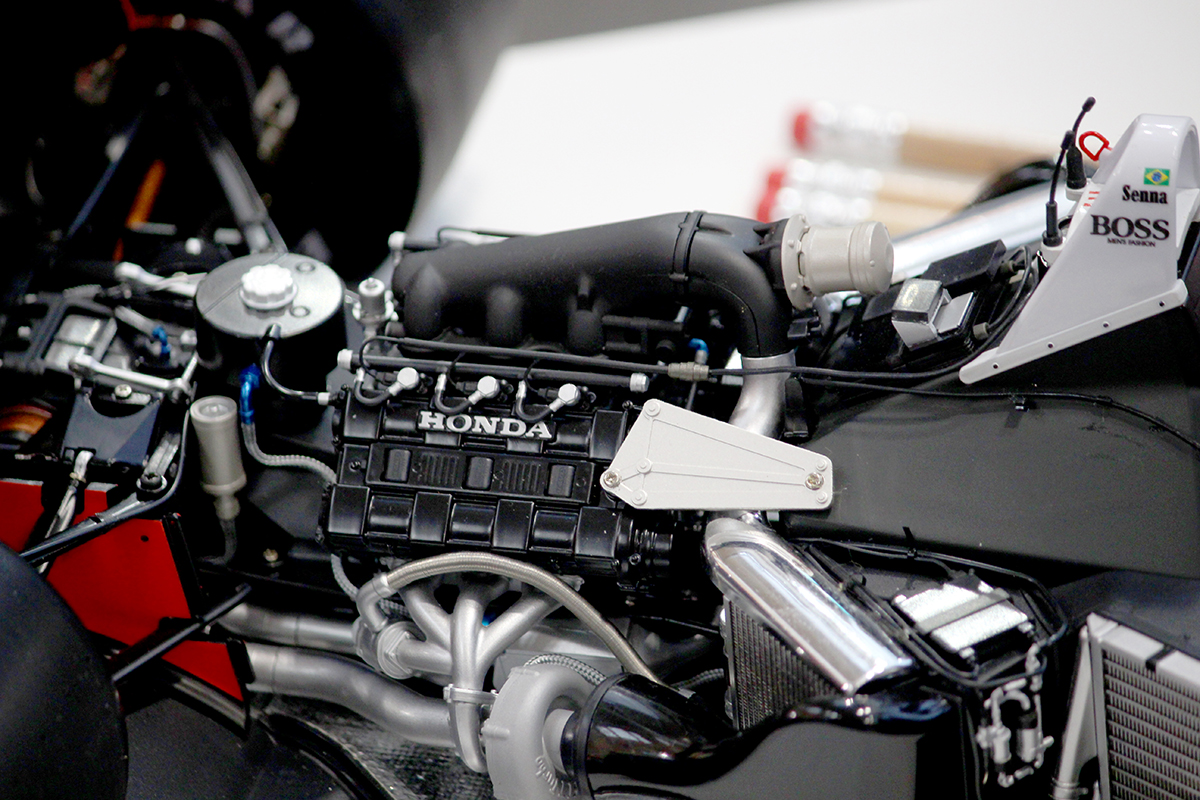 The key to the MP4/4's power – the 1.5L V7 Honda turbo engines
The Early Pace-setters
While McLaren eventually went on to win 15 of the 16 races in 1988, it was the second race in San Marino where the one-two combo of Senna and Prost stamped their first real mark on the competition. Both men qualified highest at the Imola circuit – Ayrton claimed pole position with a time of 1:27:148, 0.771 seconds ahead of Prost.
What is remarkable is that no other driver cracked 1:30:000, the closest being Lotus driver and reigning World Champion Nelson Piquet, who qualified third with 1:30:500. Senna pushed on to take the chequered flag ahead of Prost, with both McLarens having lapped all other cars including third-placed Piquet by the 55th lap (of 60).
Senna's Monaco GP Mishap
Ayrton Senna continued his dominant display shown in San Marino, qualifying in pole position in Monaco and leading from the start. With 11 laps remaining, and Prost tailing him in second place, Ron Dennis advised Ayrton to ease up in order to safely secure the McLaren 1-2. In a rare act of poor concentration, Senna spun the MP4/4 during lap 65, ending what would have been another classy first place finish.
In a rare act of poor concentration, Senna spun the MP4/4 during lap 65
Prost went on to win the race, the 4th time he had done so in 5 years, but the Brazilian's anger with his own failure drove him to leave the circuit and head straight to his Monaco apartment.
Ayrton Senna's Legendary Legacy
In spite of this defeat – and another unfortunate crash at Monza in round 12 – Senna went on to claim 13 pole positions and 11 podium finishes including 8 wins, thus securing his first Formula One Drivers' Championship. His career was tragically cut short by a fatal crash at Imola in 1994, but Ayrton's lengthy F1 dominance was undeniable, with 41 wins and 80 podiums from his 161 starts.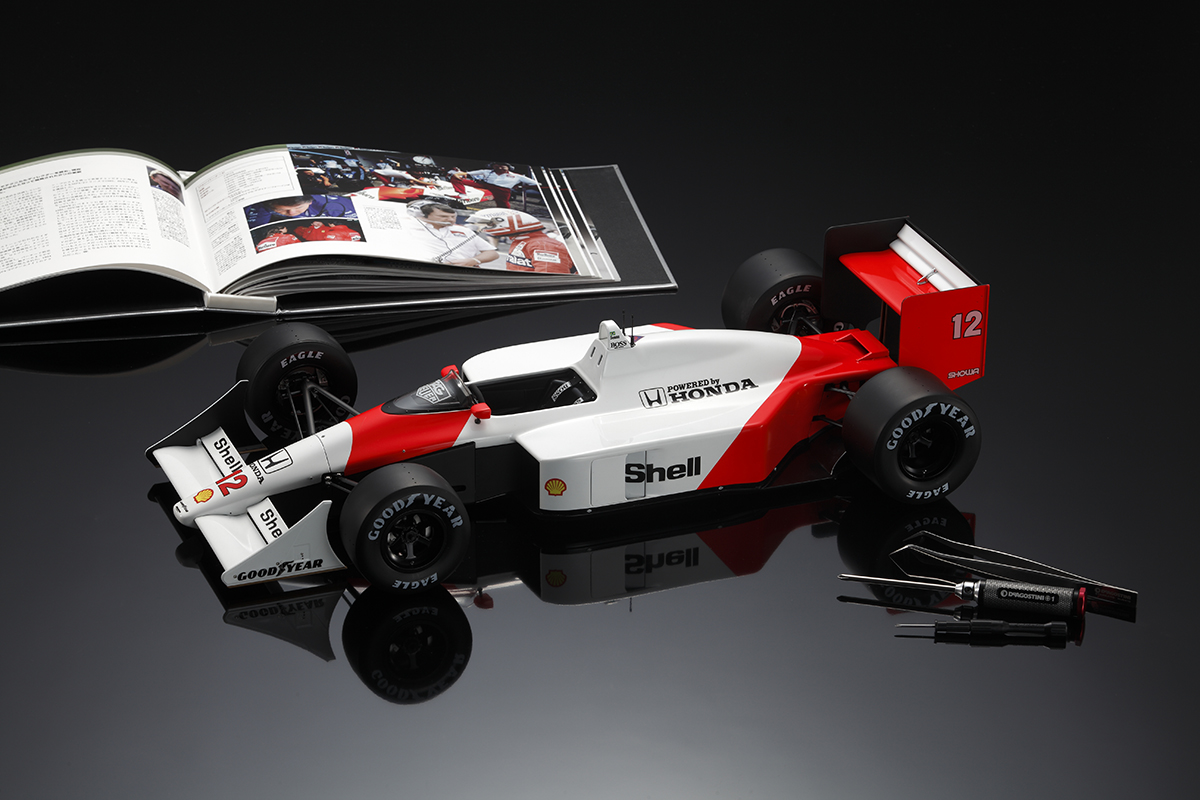 Our 1:8 scale model of Ayrton Senna's famous McLaren MP4/4 Formula 1 car
In the hands of Senna and Prost, the McLaren MP4/4 set the benchmark for Formula One quality and power, and has come the closest out of any car to record a golden 100 per cent win record in a season.
If you'd like to read about some of the other incredible Formula 1 cars that have excelled throughout the years, check out our blog on Five of the Greatest F1 Cars, and if you'd like to get your hands on our 1:8 scale model of the amazing Senna McLaren MP4/4, you can subscribe here.
Sources:
http://www.mclaren.com/formula1/heritage/cars/1988-formula-1-mclaren-mp4-4/
https://en.wikipedia.org/wiki/Ayrton_Senna
https://en.wikipedia.org/wiki/McLaren_MP4/4