Volkswagen Bus – History and Facts | ModelSpace
Following the success of the now-famous VW Beetle, Volkswagen were on the hunt for something new, something to grab people's imaginations and enthusiasm. It took a dutchman to find what they were looking for, and what resulted remains one of the world's most iconic vehicles. Today, the Volkswagen bus, or VW Samba Van, remains a symbol of freedom and fun. But how did it begin, and what made it so special? Read on to explore the VW Samba's fascinating history! 
The same T1 can still be found today in the Volkswagen AutoMuseum
Ben Pon's vision
As the story goes, the Volkswagen bus was first imagined by Ben Pon, a Dutch businessman who was importing VW Beetles into the Netherlands. In 1947, while visiting the Volkswagen plant, Mr Pon saw a flatbed parts hauler made from the chassis of a Type I, and was inspired to sketch the first VW van. Volkswagen took this sketch and brought it to life, and on November 11th 1949, a prototype of the VW T1 made its global debut. This prototype proved successful, and the same T1 can still be found today in the Volkswagen AutoMuseum.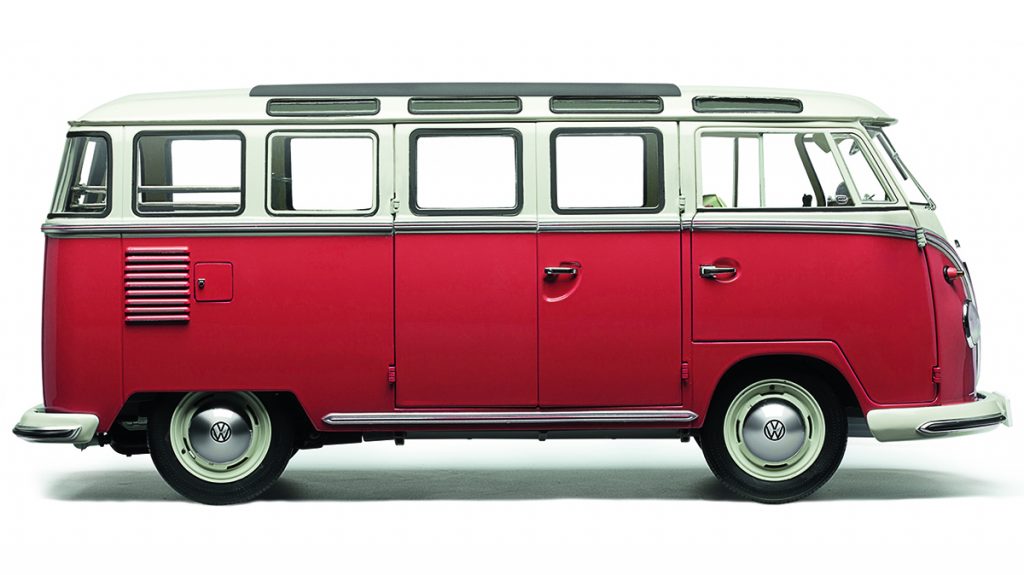 The VW Transporter, Kombi, and Samba
When they moved into production in 1950, two different versions of the Volkswagen bus were offered. The first was the Kombi, complete with removable middle and rear seating and side windows. The second was the Commercial, which was effectively the first panel van.
The Volkswagen bus' style was so distinctive that it quickly earned two nicknames
In 1951, Volkswagen released an updated version – the VW T1 Samba. With 23 windows that wrapped all the way around, this would go on to become wildly popular. The Volkswagen bus' style was so distinctive that it quickly earned two nicknames – 'Splitty' due to its split front windscreen, and 'Bulli', which was meant to be its official name. 
The VW van's instant appeal
Part of the VW Beetle's success came from Volkswagen's clever marketing – advertising their car as a useful, simply styled vehicle for all areas of your life. This marketing was carried over to the Volkswagen bus – its versatility was a major selling point, with customers loving its ability to transport all kinds of cargo, not just people. It was easy to operate, easy to maintain, came with a spacious interior, an air-cooled engine, and rear-wheel drive.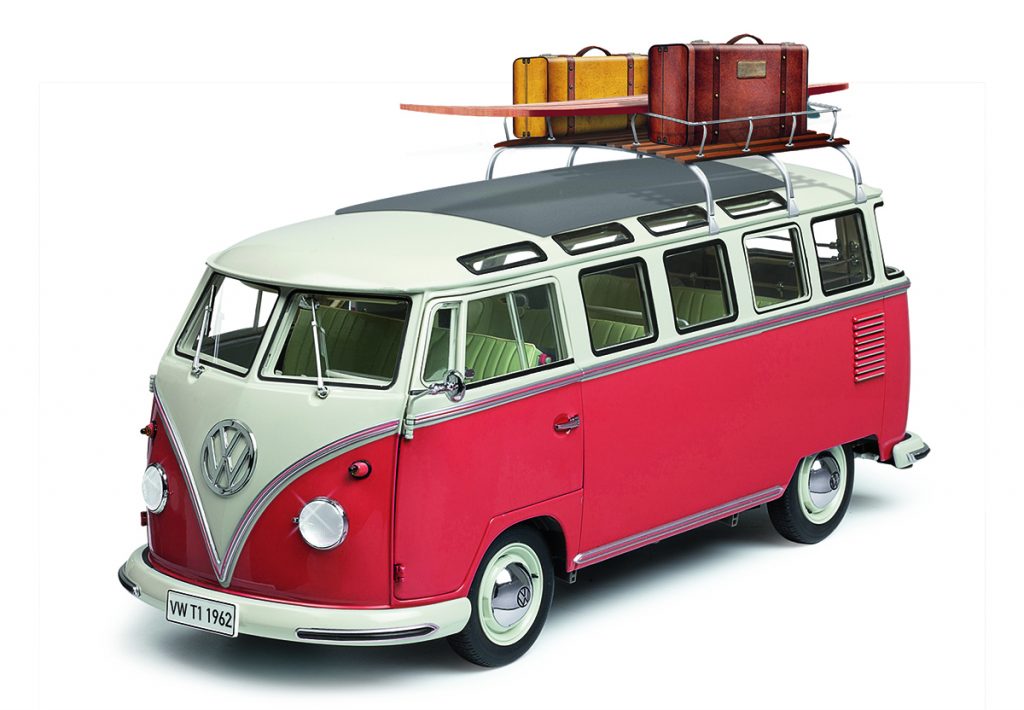 The customised VW camper
One of the biggest selling points of the Volkswagen bus was how fun it was to customise to fit your own individual needs. Owners everywhere took their own creative liberties, converting their VW vans for a range of purposes, including adding sinks, beds, and other useful outdoor accessories. Not to miss out on this opportunity, Volkswagen brought in Westfalia, a German producer of wagons and carts, and they quickly produced conversion kits to go with their VW vans.
The VW "Hippie Bus"
The Volkswagen Bus was a hit not only in Europe, but also in the United States, where it evolved into something much more than a vehicle. With its boxed style so different to anything else being produced in the US at the time, the VW T1 Samba became a symbol of counterculture. Nicknamed the "hippie bus", the VW van was adopted by all those that wanted to stand out and go against the norm.
More than 70 years on from its first production, the Volkswagen bus remains one of the most iconic vehicles ever made. Its popularity remains today, with a restored 1962 version selling earlier this year for a whopping $122,000 USD! If you don't quite have that amount stashed away, but still want to own a version of this famous van, check out our highly detailed 1:8 scale VW T1 Samba!