ModelSpace Scale Modeller of the Month – July 2016
Building a scale model is a long-term commitment, taking months and sometimes years to complete a project to a satisfactory standard. While a finished model is just reward for the time and energy you pour in, it's nice to receive some praise and feedback from your friends, family and peers too. With this in mind, we're introducing a new way to showcase the brilliant work done by our loyal and talented customers – the ModelSpace Scale Modeller of the Month!
We love seeing the amazing models you put together, but we're equally interested in hearing about who you are as avid builders, and just what inspires you to flaunt your creativity and skills in the world of scale modelling. With this in mind, we're honoured to introduce you to our first Scale Modeller of the Month – Allan Lambo!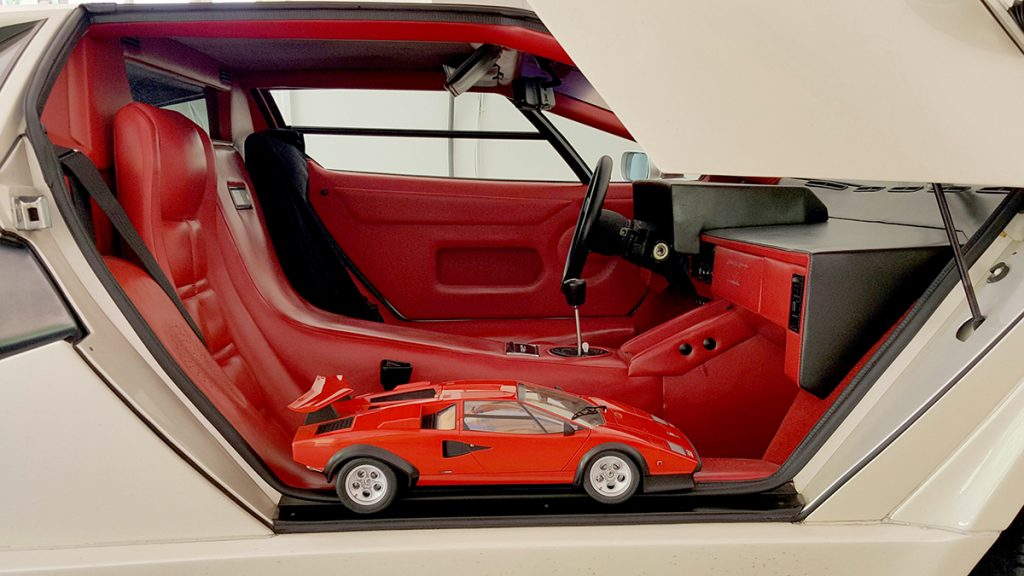 1) How did you get started with model making, and how many have you built now?
When I was a kid, I would make models of cars, and I even have one that I made of the Countach roughly 30 years ago. I will take the time to put together a high quality models these days, if it's large scale and I can display it in my home. Other than the Walter Wolf Countach, the only other model I made was the Pocher 1:8 scale Aventador. I also have a collection of approximately 1,000 model cars that I have collected over the years made by the likes of Autoart, Kyosho, Looksmart etc.
2) What's your favourite part of the model making process?
Simply seeing some of the details of the car that go into it being built. Sometimes driving it, you take for granted all the engineering that went it into its creation.
Sometimes driving it, you take for granted all the engineering that went it into its creation
3) How do you find the ModelSpace model kits?
I loved the ModelSpace Lamborghini Countach kit, the car looks amazing. If I had one gripe, the door hinge mechanisms could be less flimsy and better thought out, but the rest of the build was fantastic. I'm going to build a second one soon.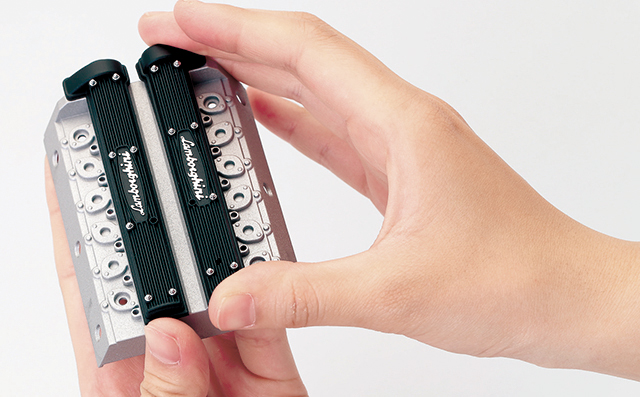 4) You're clearly a Lamborghini fan, what is it about them that you like so much?
I do love Lamborghini. No doubt it's my favourite brand. The style, the sound, and performance make it the ultimate exotic vehicle. I do love other cars as well, and have had many Ferraris, Porsche, Lotus, McLaren, Bentley etc.
5) How does it feel to drive a real Countach?
The Countach, in my opinion, is the ultimate supercar. Ever since the age of 13, when I saw one on the cover of the December 1983 Car And Driver, I have loved the car. I still have that magazine till this day, along with every single book, magazine and model I have been able to get my hands on. I don't even need to drive it, just looking at it amazes me.
Unlike today's computer controlled cars – you drive the car, it doesn't drive you
As far as driving it, it's one of my favourite cars to drive ever, and I've owned in the region of 60 or so exotics – including the other Lamborghinis I own today. Is it fun to drive in bumper to bumper traffic? Not at all. But out on the open roads it's absolutely amazing. Unlike today's computer controlled cars – you drive the car, it doesn't drive you. A close second would be my Diablo SV.
6) Are there any other Lamborghinis or cars you'd like to own and/or build?
I'm not a huge fan of the newer cars as I prefer a manual transmission, but at some point I will add an Aventador. I'm currently searching to add a Ferrari Testarossa, a Porsche 930, and a Ferrari 328 GTS. As for models, I'd love more Countach models, maybe even bigger in 1:4 scale. I'd buy any other Lamborghini models in large scale. Tough to name them all, but pretty much anything in 1:8 scale that was interesting I would buy.
I am excited to get going on the ModelSpace Millennium Falcon for my movie theatre too, that should be incredibly cool.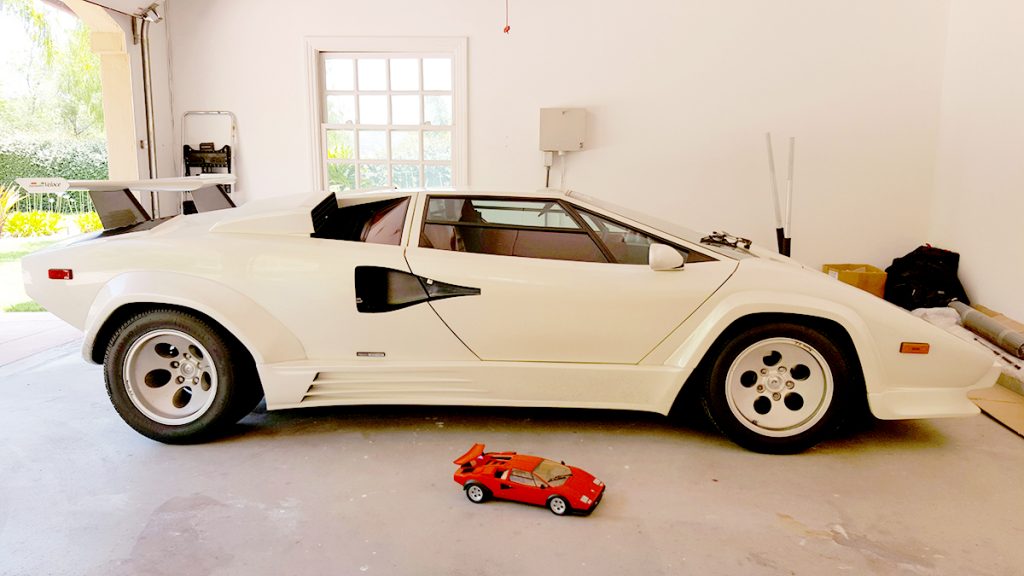 As you can see by his answers and the photos above, Allan is passionate about all things Lamborghini, and this has driven him to build our 1:8 Lamborghini Countach and many other models. We love to see this passion, and appreciate him taking the time to share a part of his life with us!
Are you interested in being the next ModelSpace Scale Modeller of the Month? To be considered, all you need to do is share a photo of one of your ModelSpace models on our Facebook page, with the hashtag #mybuild. Alternatively, you can post your photo on Instagram or Twitter, and @ tag us with the same #mybuild hashtag! We look forward to seeing more of your incredible work and discovering who our top scale modellers are!