The Best of Formula 1: Five of the Greatest Cars Ever
At ModelSpace, our passion for Formula 1 knows no bounds. Whether it's tuning in on race day, catching the latest news about our favourite teams and drivers, or building a scale model of Senna's famous MP4/4 from the ground up, we're all in.
Ayrton Senna. Michael Schumacher. Juan Manuel Fangio. Lewis Hamilton. The clashing of horsepower, adrenaline, skill, and sheer determination has transformed these drivers to superhero status.
In Vettel's hands the RB7 was remarkably consistent, missing the top five only twice all season.
But what of their cars, the carbon fibre steeds that carry them to the chequered flag? We have hand picked five possible contenders for crown of best car ever to have graced Formula 1, in order of appearance.
Mercedes Benz W196 – 1954
Drivers: Juan Manuel Fangio and Stirling Moss
Up until this point, the Italians had dominated the first years of Formula 1. Alfa Romeo, Ferrari, and Maserati leading the pack with little regard for the rest. But when the W196 burst onto the scene, its engine's design taken from WWII warplanes, Mercedes Benz knew they were onto something special.
The W196, driven expertly by Fangio and Stirling Moss, took control of the 1954 and 55 seasons, winning 9 of 12 races.
Lotus 79 – 1978
Drivers: Mario Andretti and Ronnie Peterson
One of the great Colin Chapman's many feats of design and engineering, the Lotus 79 used ground effect aerodynamics to reduce drag without the need for wings. Dubbed "the unfair advantage" by Clive Chapman, son of Colin, this innovative approach resulted in 6 wins and the world championship to Andretti in the 1978 season.
McLaren MP4/4 – 1988
Drivers: Alain Prost and Ayrton Senna
Has there ever been a more dominant car than the McLaren MP4/4? Arguably, no. In the hands of Senna and Prost, McLaren went on to finish the 1988 season on 199 points. Their closest rival, Ferrari? 65.
With 15 of 16 races won by McLaren, this beautiful combination of design and engineering prowess will forever be recognised as a Formula 1 masterpiece.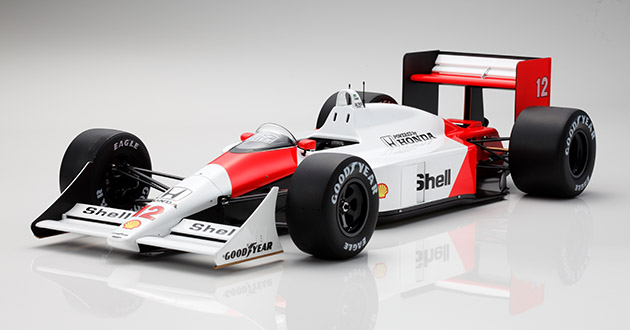 Ferrari F2002 – 2002
Drivers: Michael Schumacher and Rubens Barrichello
When you think of Formula 1 in the 2000s, you think Schumacher and Ferrari. If you were inclined to gamble on sport, there was no safer bet.
Behind the wheel of the Ferrari F2002, Schumacher and Barrichello made driving look incredibly simple. Lightweight with excellent fuel efficiency, it didn't require brute power to perform at the highest level, and took out 15 of 19 races in 2002-03.
Red Bull RB7 – 2011
Drivers: Sebastian Vettel and Mark Webber
"Kinky Kylie", as Sebastien Vettel dubbed her, was one hell of a quick car. Using exhaust gases to improve rear downforce and grip, the RB7 performed better than the rest in slower speed corners and resulted in Vettel winning the world championship in 2011.
In Vettel's hands the RB7 was remarkably consistent, missing the top five only twice all season.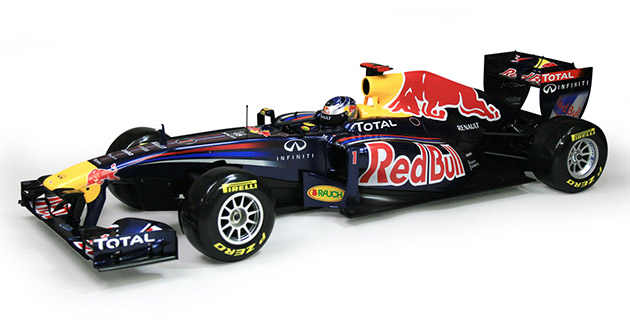 What do you think of these phenomenal vehicles? Which is your pick for number one? Are there any other cars you would swap them for?
Model Space currently offers scale models of the Senna McLaren MP4/4, McLaren MP4-23, and the Red Bull Racing RB7. What would you like us to bring out next?
Please let us know in the comments below or get in touch via our social media channels.